$35.95

Back Order
Ships in 4-8 weeks.
GO TO CART
Ageing, Disability and Spirituality
Addressing the Challenge of Disability in Later Life
Jessica Kingsley Publishers
This collection examines theological and ethical issues of ageing, disability and spirituality, with an emphasis on how ageing affects people who have mental health and developmental disabilities.The book presents ways of moving towards more effective relationships between carers and older people with disabilities; ways in which to connect compassionately and beneficially with the person's spiritual dimension. The contributors highlight the importance of recognizing the personhood of all people regardless of age and of disability, whatever form it takes. They identify factors inherent in personhood and provide ways of affirming and promoting spiritual well-being for older people with disabilities.Valuable reading for practitioners in aged care, healthcare, chaplaincy, social and pastoral care, and diversional therapists, this book will also be of interest to older people, their families and friends.
'The authors come from several academic and practice disciplines - theology, nursing, social work, ethics, recreation and diversional therapy and psychology. Importantly, the book also includes chapters written or co-written by persons with dementia and disability themselves, and incorporates the voices of ageing persons with disability via practice examples and quotes from qualitative research. As a result, the book presents multiple viewpoints on how ageing, disability and spirituality are experienced as individuals as care partners, care professionals, and the wider community.'- Dementia Journal'This book succeeds in challenging the reader to see dementia in a different framework, one in which there is profound wisdom about personhood and our values.'The Church Times 'This book is a series of essays focusing on the feelings of older people later in life and how relationships are affected by disability...Elizabeth and her co authors have together looked at many different ways in trying to describe how those with disability communicate their personal spirituality and feelings about life.'- NAPA'There is much that disabled and non-disabled people can learn from each other. This book goes a considerable way towards ensuring that this happens.'- Plus, Quarterly Magazine of Christian Council on Ageing
Elizabeth MacKinlay, an Anglican priest, is Director of the Centre for Ageing and Pastoral Studies in Canberra, Australia, and Chair of the Australian Capital Territory Ministerial Advisory Council on Ageing. She is Professor at the Charles Sturt University School of Theology. She won the 2006 Australasian Journal on Ageing (AJA) Book Award for Spiritual growth and care in the fourth age of life, also published by Jessica Kingsley Publishers.
Acknowledgements. Preface. 1.Introduction: Ageing, Disability and Spirituality. Elizabeth MacKinlay, Charled Sturt University, Australia. 2. Remembering the Person: Theological Reflections on God, Personhood and Dementia. John Swinton, University of Aberdeen, UK. 3. Ethics, Ageing and Disability Laurence McNamara, Catholic Theological College, Adelaide College of Divinity, Flinders University, Australia. 4. New and Old Challenges of Ageing: Disabilities, Spirituality and Pastoral Responses. Elizabeth MacKinlay. 5. The Particular Needs of Older People with Intellectual Disabilities and their Carers: A Perspective from the Experience of L'Arche. Eileen Glass, L'Arche Australia. 6. Better Dead than Disabled? When Ethics and Disability Meet: A Narrative of Ageing, Loss and Exclusion. Christopher Newell, University of Tasmania, Australia. 7. Disabled or Enabled: Ethical and Theological Issues for Dementia Care. Rosalie Hudson, University of Melbourne, Australia. 8. On Relationships Not Things: Exploring Disability and Spirituality. Lorna Hallahan, Flinders University, Australia. 9. Scriptural Reminiscence and Narrative Gerontology: Jacob's Wrestling with the Unknown (Genesis 32) . Matthew Anstey Charles Sturt University, Australia. 10. Tracing Rainbows Through the Rain: Addressing the Challenge of Dementia in Later Life. Malcolm Goldsmith, Dementia Services Development Centre, Stirling, UK. 11. Dementia: A Journey Inwards to a Spiritual Self. Christine Bryden, author and advocate for people with Alzheimer's, and Elizabeth MacKinlay. 12. Bodhi, KarunA and MettA: Buddhist Perspectives for a Theology of Pastoral Care for the Ageing and Persons with Disabilities. Ruwan Palapathwala, University of Melbourne, Australia. 13. `Who is God in the pit of ashes?' The Interplay of Faith and Depression in Later Life. Dagmar Ceramidas, Charles Sturt University, Australia. 14. Hearing the Voice of the Elderly: The Potential for Choir Work to Reduce Depression and Meet Spiritual Needs. Kirstin Robertson-Gillam, Hammond Care Group, Australia. 15. Humour and its Link to Meaning and Spirituality in War. Carmen Moran, University of New South Wales, Australia. 16. Pastoral Rituals, Ageing and New Paths into Meaning. Alan Niven, Churches of Christ Theological College, Australia. 17. Ageing, Disability and Spirituality: The Possibilities for Well-being and Care. Elizabeth MacKinlay. References. Contributors. Subject Index. Author Index.
Find what you're looking for...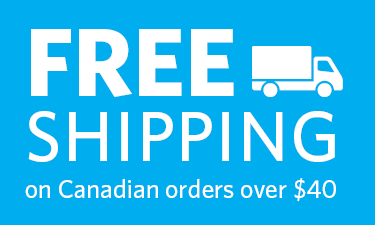 Stay Informed
Receive the latest UBC Press news, including events, catalogues, and announcements.
Publishers Represented
UBC Press is the Canadian agent for several international publishers. Visit our
Publishers Represented
page to learn more.