Ageing with a Lifelong Disability
A Guide to Practice, Program and Policy Issues for Human Services Professionals
Jessica Kingsley Publishers
'A comprehensive text addressing this issue is welcome and this book addresses service provision for older people with disabilities from a UK, USA and Australian perspective. The book would serve as a useful reference book for Health and Social Service personnel, particularly students, from a variety of disciplines working with older adults, in the learning disability field or with older people who have lifelong physical disabilities. A particular strength is the inclusion of case vignettes that describe individual older clients with lifelong disabilities; interesting questions are posed for discussion which relate to the subject matter in each of the five sections. The vignettes are interesting and enjoyable to read and would be useful for group work/teaching purposes.' - International Journal of Geriatric Psychiatry'This book is most welcome with an extensive review of the research and service development in the United States, the United Kingdom and Australia with illustrative vignettes and relevant questions following the first four parts of the book. Suggested literature is also part of each chapter. All in all, a book recommended for both practitioners, researchers and policy makers involved with persons with life long disability as they age.'- International Journal of Adolescent Medical Health'In all, this book is an essential addition to the library of service provider organisations, policymakers, researchers, and families and all who wish to share in ensuring the well-being and quality lifestyles of this growing and emerging group of citizens. I see this book as a seminal text in this area.'- Marie Knox (School of Humanities and Human Services, Queensland University of Technology, Brisbane) in Intellectual Disability Australasia'This book makes a commendable contribution in uniting thinking and strategic planning, and also through providing empirical evidence to illustrate ways forward that have meaning for older people with disabilities, their families and front-line professionals.'- from the Foreword by Gordon GrantBased on the author's 18 years' research experience and social work practice expertise, this pioneering guide provides up to date specialist knowledge about ageing with a disability in the context of the more mainstream knowledge about ageing processes. Christine Bigby uses the concept of 'successful ageing' as a framework in which to consider the issues and practicalities for older people with a lifelong disability.Bigby presents strategies for the various challenges involved in the physiological, psychological and sociological aspects of ageing and proposes an integrated framework of service development and policy directions for the implementation of these strategies. Particular focus is given to lifestyle planning, encompassing subjects such as daily activity and leisure, housing and support, advocacy, case management and health. Consideration is also given to working with older parental carers of adults with a lifelong disability to support preparation and planning for the transition from parental care.
Christine Bigby is an experienced social work practitioner, researcher, teacher and policy development consultant who has specialised in the field of disability for the last 18 years. She is currently Senior Lecturer and Director of the Undergraduate Programme in the School of Social Work and Social Policy, La Trobe University, Melbourne, Australia.
Foreword, Gordon Grant, Professor of Cognitive Disability, University of Sheffield. Acknowledgements. Part 1: Perspectives on Ageing. 1. Successful Ageing: Continuity and Adaptation. 2. Older People with Lifelong Disability: Strategies to Counter Age Discrimination. Part 1 Vignettes. Part 2: Physical and Psychological Needs. 3. Healthy Ageing. 4. Psychological Ageing and Emotional Well-being. Part 2 Vignettes. Part 3: Social Dimensions of Ageing. 5. A Sense of Belonging: Informal Support from Family, Friends and Acquaintances. 6. Achieving a Sense of Purpose: Retirement or Supporting Lifestyle Choices. 7. Achieving a Sense of Continuity and Security: Housing and Support Options. Part 3 Vignettes. Part 4: Older Parental Carers of Adults with a Pre-existing Disability. 8. Issues Confronting Older Parents Living with Adult Children. 9. Working with Older Parents. Part 4 Vignettes. Part 5: Service Developments and Policies for Successful Ageing. 10. Policies and Programmes for Successful Ageing. Appendix. References. Index.
Find what you're looking for...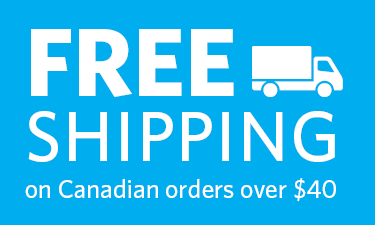 Publishers Represented
UBC Press is the Canadian agent for several international publishers. Visit our
Publishers Represented
page to learn more.