Alternative Media in Canada
Alternative media hold the promise of building public awareness and action against the constraints and limitations of media conglomeration and cutbacks to public broadcasting. These media are becoming key venues for community expression and political debate, but what is it that makes them alternative?
The contributors to this path-breaking volume answer this question by examining the evolution of various forms of alternative media – including indigenous, anarchist, ethnic, and feminist media – against the backdrop of historical, political, economic, and cultural developments in Canada. Rather than considering alternative media simply as non-mainstream, or employing the typical case study approach, they get at the heart of alternative media by focusing on the three interconnected dimensions that define them: structure, participation, and activism. They show that alternative media are practices and technologies – ranging from radio and film to online social media and do-it-yourself zines – motivated by the ideals of social action.
Alternative Media in Canada not only reveals how alternative media are enabled and constrained in the context of the Canadian policy environment; it also shows that, in the context of globalization, the Canadian experience parallels media and policy challenges in other nations.
This book will interest students of communications, media, and journalism, as well as policy makers and alternative media practitioners.
Alternative Media in Canada represents the first edited collection of its type, an academic work seeking to elaborate the contours of the field specifically within the borders of the Canadian state. As such (in addition to securing a succinct title), it fills a substantial void … As the first book to focus a wide-angle lens upon 'alternative media' within the borders of the Canadian state, Alternative Media in Canada stands out as a unique resource for teaching in Canadian institutions—and the quality, range, and relevance of contributions should reward not only those of us with particular interest in alternative media, communication policy studies, and the political economy of communication, but also scholars of media, politics, and social movements more generally, as well as media makers outside the mainstream, social justice activists, and engaged citizens.
This volume brings together leading scholars of alternative media, many of whom have practical experience in media production and/or policy advocacy. It will be essential reading for researchers and students of media and politics, as well as for activists and citizens interested in the struggles – both historic and impending – for democratic communication and social change in Canada.
This book provides absorbing accounts of Canada's rich and diverse alternative media histories and practices. Contributors produce a multi-faceted analysis of the ever-growing impact of 'nano'-media inside and alongside social activism and alternative cultural expression. Of interest to those in Canadian studies, as well as social movement and ethnic studies, it also should be read by media researchers and media activists everywhere.
Kirsten Kozolanka is an associate professor in the School of Journalism and Communication at Carleton University. Patricia Mazepa and David Skinner are both associate professors in the Department of Communication Studies at York University.
Contributors: Marian Bredin, Nicole S. Cohen, Barbara M. Freeman, Sandra Jeppesen, Karim H. Karim, Evan Light, Michael Lithgow, Sonja Macdonald, Kate Milberry, and Scott Uzelman.
Part 1: Structure
1 Sustaining Independent and Alternative Media / David Skinner
2 Public Service Educational Broadcasting: Between the Market and the Alternative Margins / Kirsten Kozolanka
3 Autonomous Media: Re-conceptualizing Alternative Media Practices / Scott Uzelman
4 "One Part Creativity and Nine Parts Hard Work": The Legacy of Feminist Periodicals / Barbara M. Freeman
5 The Real News Network as Hybrid Media: The Future of International Video News? / Sonja Macdonald
Part 2: Participation
6 Transformation of Practice, Policy, and Cultural Citizenships in Community Television / Michael Lithgow
7 Public Participation and Community Radio in Québec / Evan Light
8 Are Ethnic Media Alternative? / Karim H. Karim
9 Indigenous Media as Alternative Media: Participation and Cultural Production / Marian Bredin
Part 3: Activism
10 From Alienation to Autonomy: The Labour of Alternative Media / Nicole S. Cohen
11 Freeing the Net: On-line Mobilizations in Defence of Democracy / Kate Milberry
12 Regressive Social Relations, Activism, and Media / Patricia Mazepa
13 DIY Zines and Direct-Action Activism / Sandra Jeppesen
References
Index
Related Titles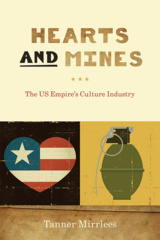 Hearts and Mines
The US Empire's Culture Industry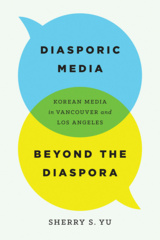 Diasporic Media beyond the Diaspora
Korean Media in Vancouver and Los Angeles
By Sherry S. Yu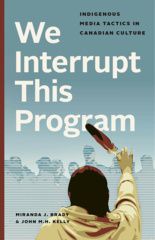 We Interrupt This Program
Indigenous Media Tactics in Canadian Culture
By Miranda J. Brady and John M.H. Kelly
Transformative Media
Intersectional Technopolitics from Indymedia to #BlackLivesMatter
‹
›
Find what you're looking for...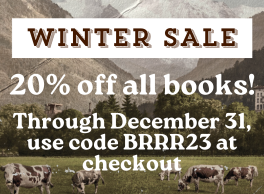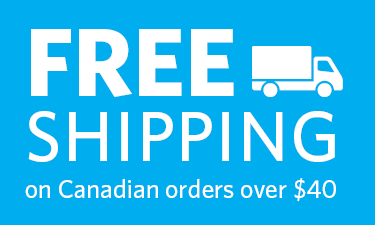 Stay Informed
Receive the latest UBC Press news, including events, catalogues, and announcements.
Publishers Represented
UBC Press is the Canadian agent for several international publishers. Visit our
Publishers Represented
page to learn more.