America's Most Alarming Writer
Essays on the Life and Work of Charles Bowden
University of Texas Press
The author of more than twenty books and a revered contributor to numerous national publications, Charles Bowden (1945–2014) used his keen storyteller's eye to reveal both the dark underbelly and the glorious determination of humanity, particularly in the borderlands between the United States and Mexico. In America's Most Alarming Writer, key figures in his life—including his editors, collaborators, and other writers—deliver a literary wake for the man who inspired them throughout his forty-year career.
Part revelation, part critical assessment, the fifty essays in this collection span the decades from Bowden's rise as an investigative journalist through his years as a singular voice of unflinching honesty about natural history, climate change, globalization, drugs, and violence. As the Chicago Tribune noted, "Bowden wrote with the intensity of Joan Didion, the voracious hunger of Henry Miller, the feral intelligence and irony of Hunter Thompson, and the wit and outrage of Edward Abbey." An evocative complement to The Charles Bowden Reader, the essays and photographs in this homage brilliantly capture the spirit of a great writer with a quintessentially American vision. Bowden is the best writer you've (n)ever read.
[Charles Bowden's] life and work are celebrated in this essential collection of 50 reflections and appraisals contributed by writers, collaborators and fellow desert rats whose lives were changed when they intersected with his…Dip in anywhere, at your leisure; you cannot fail but to come away inspired.
Bowden's impact, both on Southwest letters and on the national conversation about the borderlands, is clearly evident in this collection of 50 essays…[America's Most Alarming Writer] is not simply a recounting of shared incidents in an eventful life, nor is it just an assessment of a remarkable body of work. Importantly, it is a revealing document about a fiercely driven investigative journalist's relentless pursuit of the truth in the face of a society too willing to look the other way.
In America's Most Alarming Writer, the best essays are those that don't idolize or indulge our compulsion to honor the dead.
Bill Broyles, a research associate at the University of Arizona's Southwest Center, is coauthor of Among Unknown Tribes, Desert Duty, and Sunshot. Bruce J. Dinges is retired director of publications and editor of the Arizona Historical Society's Journal of Arizona History. He is the author of numerous articles and editor of several books on southwestern and Civil War history.
Introduction, Bill Broyles and Bruce J. Dinges
Beginnings

Over the Rainbow, Peg Bowden
On Campus, David F. Allmendinger
Taking History Off Campus, Charles Bowden letter
Street Signs with Lew Kreinberg and Charles Bowden, Barbara Houlberg
Chuck Becomes a Reporter, Kathleen Dannreuther
Let the Tortoises Roll, Norma Coile
The Jimi Hendrix of Journalism, Tony Davis

Bowden's Southwest

Stand My Watch, Katie Lee
Give Light to the Air, Molly McKasson
How's My Government?, Ray Carroll
Discovering Chuck, Winifred J. Bundy
Mr. Southwest, Joseph C. Wilder
Chuck's Desert Garden, Kasey Anderson
Planting Trees, Kim Sanders
A Man for All Seasons, Phil Jordan
Chuck Bowden in the Twilight Zone, Cal Lash
The Most Fearless Writer in America, Ken Sanders

Publishing Chuck

Writing in the Moment, Melissa Harris
The Big Kick: Editing Chuck, Rebecca Saletan
Of Rock 'n' Roll and Corn Laws: A Few Words on Charles Bowden, Gregory McNamee
Sketches of Chuck, Tim Schaffner
Assembling a Bowden Bibliography, Walt Bartholomew
Lessons from Anger and Love, Clara Jeffery

Collaborators

Interviewing a Tire, Jack Dykinga
Dickens, Melville, and Bowden, Michael P. Berman
Over the Line, Alice Leora Briggs
Heart's Desire, Molly Molloy
White, Red, and Black, Julián Cardona
Traveling and Not Traveling with Chuck, Eugene Richards

Trailing Bowden

Bowden's Need to Walk, Judy Nolte Temple
Bowden Nails the Door Shut behind Us, Todd Schack
Muir, Abbey, Bowden, Mike Evans
A Desert Evening with Chuck, Michael Lundgren
The Mesquite Tree and the Endless Loop, Tom Sheridan

Writers on Bowden

America's Most Alarming Writer, Jim Harrison
He Heard the Music, Scott Carrier
Charles Bowden and La Santa Muerte, Leslie Marmon Silko
The License Plate Said "Hayduke": Chuck Bowden and the Red Cadillac--A Memory, Luis Alberto Urrea
Scratchboard Opposites, Gary Paul Nabhan
Drawn to the Flames: Bowden and Agee, Expanding the Boundaries of American Nonfiction, William deBuys
Wild Gods of Mexico, Don Henry Ford Jr.
Crossing the Line, James Galvin
The Fountain Theatre, Francisco Cantú
Pure Bowden, William Langewiesche
Street Reporter on La Línea, Philip Caputo
No One Gets Out Alive, Richard Grant

Coda

Here Stands a Reporter, Tom Zoellner
Packing Chuck's Legacy, Mary Martha Miles
Why We Carry On, Alan Weisman
I Have Had to Make Up My Life As I Went Along, Charles Bowden

Acknowledgments
Copyright and Credits
Index
Find what you're looking for...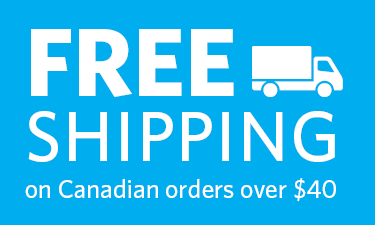 Publishers Represented
UBC Press is the Canadian agent for several international publishers. Visit our
Publishers Represented
page to learn more.