An Asperger's Guide to Public Speaking
How to Excel at Public Speaking for Professionals with Autism Spectrum Disorder
Jessica Kingsley Publishers
This practical guide to effective public speaking for professionals with Asperger Syndrome (Autism Spectrum Disorder) provides tailored advice on using your Asperger strengths to your advantage and overcoming areas of challenge to find your public speaking voice.
Written by a business leader with Asperger Syndrome, it includes guidance and hands-on tools for preparation, research and delivery of successful speeches and presentations. It addresses all the key areas that can cause particular difficulty for people with Asperger Syndrome such as coping with anxiety, interpreting the facial expressions of your audience, awareness of your own body language as projected to others, sensory overload issues caused by the speaking environment, and surviving post-speech networking and social events.
Whether giving a presentation at a meeting, hosting a corporate event, or delivering an autism awareness speech, this book provides all the guidance that professionals with Asperger Syndrome need to master public speaking.
Dr. Rosalind A. Bergemann has worked as a business leader for over 20 years, having held positions in global business strategy, finance and international human resources. She is Chairperson of Asperger Leaders, an organisation supporting people with Asperger Syndrome holding senior positions in business, Non-Executive Director of Dimensions, Non-Executive Director of Brain in Hand and CEO of a global change management consultancy. She is educated to doctorate level in the fields of international business and organisational psychology, as well as leadership studies through Harvard Business School. Dr. Bergemann was named Consultant of the Year at the National Management and Leadership Awards 2013 by the UK Chartered Management Institute. She is the author of An Asperger Leader's Guide to Living and Leading Change and An Asperger's Guide to Entrepreneurship, also published by Jessica Kingsley Publishers. She is based in London, UK.
Introduction. 1. I Don't Need to Speak Publically Right Now. So Why Worry About It? PART I: Getting Ready for Public Speaking - Before You Need to Do It. 2. Defining the Asperger Challenges and Strengths. 3 Types of Public Speaking. 4. Early Coping Strategies. Part II: Key Elements For Successful Public Speaking. 5. Developing Your Public Speaking Voice. 6. Acknowledging Others. 7. How Do Inspirational Speakers Suceed?. PART III: Preparing for a Public Speaking Engagement. 8. Researching Your Audience. 9. Researching Your Topic. 10. Preparation of Your Material. 11. Personal Preparation. 12. Practical Issues Before You Speak Publically. Part IV: Delivering Your Speech. 13. Engaging Your Audience. 14. The Importance of Post-Speech Socialising and Networking. 15. Managing Sensory Overload Issues After Your Speech. Part V: Practical Tools for People on the Autistic Spectrum Preparing for Public Speaking. References. Further Reading.
Find what you're looking for...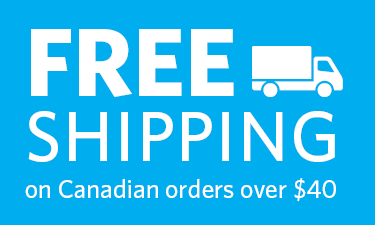 Publishers Represented
UBC Press is the Canadian agent for several international publishers. Visit our
Publishers Represented
page to learn more.