$22.95

Back Order
Ships in 4-8 weeks.
GO TO CART
An Introduction to Dyslexia for Parents and Professionals
Jessica Kingsley Publishers
'This book does exactly what it says on the tin! Hultquist deals with the causes, types and sub types of dyslexia. He explains how dyslexia is diagnosed and remediated and gives appendices on agencies, resources and practical classroom strategies. I would highly recommend this book to parents who have just received a dyslexia diagnosis in the family, to professionals working with those with dyslexia and to specialist teachers to have as a handy reference/refresher tool. For all these audiences, Hultquist writes in such measured, clear and uncluttered prose that no one can take the journey from diagnosis to remediation without feeling that one is in the hands of someone who really understands the issues surrounding a dyslexia diagnosis, not only for the one diagnosed but also for the whole family and the professionals working with them.'- Dyslexia Contact'This short, to - the- point book is an absolute "must buy" for any parent with a child with dyslexia, or any teacher with a child with dyslexia in her class. I asked a parent of a child with dyslexia to read this book and give me an honest opinion. Her reply is as good a recommendation as any review I can write: "I could see my son straight away. I now understand why he has particular reading and writing difficulties. I hope his teacher reads this book and is able to take note of this author's advice.".'- Special Children Magazine'This is only a short book, but it is a model of consciousness and clarity. It covers much ground and should fulfill its purpose as an introduction for both parents and teachers who wish to increase their understanding of dyslexia.'-The School Librarian Journal This practical guide provides basic need-to-know information for parents and professionals and answers frequently asked questions about dyslexia.Using illustrative case studies, Alan M. Hultquist addresses many of the issues surrounding dyslexia, including possible causes and subtypes, means of testing, remediation and the controversial matter of "staying back" to repeat a school year. He identifies possible methods of classroom accommodation for dyslexic students in a range of subject areas. The list of useful resources at the back of the book can be used by parents and professionals to help explain dyslexia to children, and to help them find further information and teaching tools.This complete introductory guide to dyslexia is a must-read for parents of children with dyslexia, especially parents with children who are newly diagnosed, and for all those who work with dyslexic children and their families.
'The book well serves the project of refining the concept of dyslexia for ease of understanding , and the descriptions offered are helpful.'- Dr. Edward Sellman, Lecturer, University of Nottingham
Alan M. Hultquist, EdD is a licensed school psychologist with a doctorate in educational psychology. He is also licensed as an elementary educator, special educator, and consulting teacher. He is a member of the American Psychological Association and the US National Association of School Psychologists. Dr. Hultquist has worked with children professionally since 1979.
Preface. 1. Introduction. 2. Causes of Dyslexia. 3. Phonological Dyslexia. 4. Orthographic Dyslexia. 5. Retrieval Problems (also called "rapid naming" defecits). 6. Deep Dyslexia. 7. Mixed and Other Dyslexias. 8. Other Information about Dyslexia and Dyslexics. 9. Diagnosis and Evaluation. 10. Laws and Remediation. 11. Retention. 12. Other Learning Problems That Can Affect Reading. 13. A Final Word. Appendix I: Professional Organizations. Appendix II: Teaching and Other Resources. Appendix III: Examples of Classroom Accommodations and Modifications for Dyslexic Students. Glossary. Bibliography. About the Author. Index.
Find what you're looking for...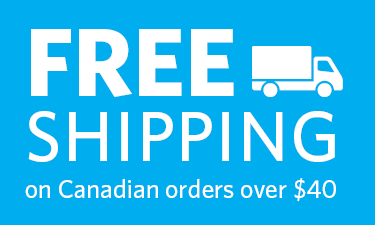 Stay Informed
Receive the latest UBC Press news, including events, catalogues, and announcements.
Publishers Represented
UBC Press is the Canadian agent for several international publishers. Visit our
Publishers Represented
page to learn more.