18 b/w illustrations, notes, bibliography
An Irish-Jewish Politician, Joyce's Dublin, and <i>Ulysses</i>
The Life and Times of Albert L. Altman
University Press of Florida
A forgotten historical figure and hisinfluence on the writing of James Joyce  
Inthis book, Neil Davison argues that Albert Altman (1853‒1903), aDublin-based businessman and Irish nationalist, influenced James Joyce'screation of the character of Leopold Bloom as well as Ulysses' broader themes surrounding race, nationalism, and empire.Using extensive archival research, Davison reveals parallels between the livesof Altman and Bloom, including how the experience of doublemarginalization—which Altman felt as both a Jew in Ireland and an Irishman inthe British Empire—is a major idea explored in Joyce's work.
Altman,a successful salt and coal merchant, was involved in municipal politics overissues of Home Rule and labor, and frequently appeared in the press over thetwo decades of Joyce's youth. His prominence, Davison shows, made him afamiliar name in the Home Rule circles with which Joyce and his father mostidentified. The book concludes by tracing the influence of Altman's career onthe Dubliners story "Ivy Day in theCommittee Room" as well as throughout the whole of Ulysses. Through Altman's biography, Davison recovers aforgotten life story that illuminates Irish and Jewish identity and culture inJoyce's Dublin.
A volume in the Florida James Joyce Series,edited by Sebastian D. G. Knowles
"The firstfull-length study of a prominent figure in Dublin history, a figure Davisonargues is an important influence on Joyce's work. Readers interested in Joyce andin Irish history and culture will find this study useful and illuminating."—Morris Beja, coeditor of Bloomsday 100: Essays on"Ulysses"

 "A fascinating account of the life and times of Albert Altman, thefirst-generation son of Jewish emigrants, prominent in late-nineteenth- and early-twentieth-century Dublin politics, whose character andcontroversies, politics and passions, find uncanny echoes in James Joyce'srepresentation of Leopold Bloom. This engaging telling throws much light on thenexus of Jewish diasporic and Irish nationalist concerns that are the warp andweave of Ulysses."—Enda Duffy, coeditor of Joyce,Benjamin and Magical Urbanism
NeilR. Davison,professor of modernism, Irish studies, and Jewish cultural studies at OregonState University, is the author of Jewishnessand Masculinity from the Modern to the Postmodern and James Joyce, "Ulysses," and the Construction of Jewish Identity:Culture, Biography, and 'the Jew' in Modernist Europe.
Find what you're looking for...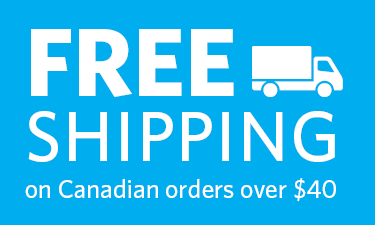 Stay Informed
Receive the latest UBC Press news, including events, catalogues, and announcements.
Publishers Represented
UBC Press is the Canadian agent for several international publishers. Visit our
Publishers Represented
page to learn more.