Animal Sensibility and Inclusive Justice in the Age of Bernard Shaw
In the late nineteenth century, a number of prominent reformers wereinfluenced by what Edward Carpenter called "the  largersocialism." They would not only address the "bread andcheese" concerns of orthodox socialism, they intended tocompletely transform society, including the place of animals withinit.
To open a window on late Victorian ideas about animals, Rod Preeceexplores what he calls radical idealism and animal sensibility in thework of George Bernard Shaw, the acknowledged prophet of modernism andconscience of his age. Preece examines Shaw's reformist thought-- particularly the notion of inclusive justice, which aimed toeliminate the suffering of both humans and animals -- in relation tothat of fellow reformers such as Howard Williams, Edward Carpenter,Annie Besant, Anna Kingsford, and Henry Salt and the HumanitarianLeague. Shaw's philosophy of Creative Evolution, Preece argues,was a dimension of socialist thought in response to Darwinism.
Preece's fascinating account of the characters and crusades thatshaped Shaw's philosophy sheds new light not only on modernistthought but also on an overlooked aspect of the history of the animalrights movement.
This book is essential reading for anyone interested in animal studies
and welfare, Shaw studies, the history of socialism, or the late
Victorian era.
Rod Preece is Canada's foremost historian and analyst of the animal rights movement, and he is well recognized internationally for his important work in this area ... This new book ... which illuminates the still largely unexamined history of the animal protection or rights movement ... will make [another] significant contribution to the field.
This book evidences the same meticulous and seamless scholarship that is characteristic of Rod Preece's other books. He never puts pen to paper until he has achieved a thorough mastery of the field of study. This volume will serve as a major scholarly contribution to the field. Within the history of animal ethics, it will set a standard for subsequent scholarship regarding the Shavian era.
Rod Preece is professor emeritus at Wilfrid LaurierUniversity and is the author of a number of books, including BruteSouls, Happy Beasts, and Evolution and Sins of the Flesh.
Introduction
1 The Long Life and Varied Interests of G.B.S.
2 Animal Sensibilities in the Shavian Era
3 Inclusive Justice among Bernard Shaw's Contemporaries
4 The Inclusivism of Bernard Shaw
5 Creative Evolution
6 Inclusive Justice
Notes; Selected Bibliography; Index
Find what you're looking for...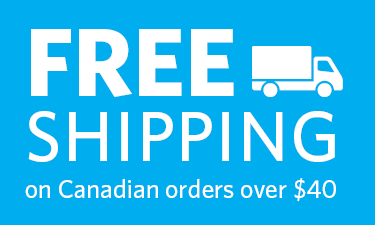 Stay Informed
Receive the latest UBC Press news, including events, catalogues, and announcements.
Publishers Represented
UBC Press is the Canadian agent for several international publishers. Visit our
Publishers Represented
page to learn more.