Yup'ik Lives in Alaska Today
The Yupiit in southwestern Alaska are members of the larger family of Inuit cultures. Including more than 20,000 individuals in seventy villages, the Yupiit continue to engage in traditional hunting activities, carefully following the seasonal shifts in the environment they know so well. During the twentieth century, especially after the construction of the trans-Alaska oil pipeline, the Yup'ik people witnessed and experienced explosive cultural changes. Anthropologist Ann Fienup-Riordan explores how these subarctic hunters engage in a "hunt" for history, to make connections within their own communities and between them and the larger world. She turns to the Yupiit themselves, joining her essays with eloquent narratives by individual Yupiit, which illuminate their hunting traditions in their own words. To highlight the ongoing process of cultural negotiation, Fienup-Riordan provides vivid examples: How the Yupiit use metaphor to teach both themselves and others about their past and present lives; how they maintain their cultural identity, even while moving away from native villages; and how they worked with museums in the "Lower 48" on an exhibition of Yup'ik ceremonial masks. Ann Fienup-Riordan has published many books on Yup'ik history and oral tradition, including Eskimo Essays: Yup'ik Lives and How We See Them, The Living Tradition of Yup'ik Masks and Boundaries and Passages. She has lived with and written about the Yupiit for twenty-five years.
More info...
Yup'ik Lives and How We See Them
Eskimo Essays introduces the reader to important aspects of the ideology and practice of the Yup'ik Eskimos of western Alaska, past and present. The essays point the way toward a fuller recognition of how Yup'ik Eskimos differ from the popular Western image of the Eskimo that was born largely without reference to Yup'ik reality. By describing the reality  of Yup'ik life, Eskimo Essays extends our understanding of Esimos in general and Yup'ik Eskimos in particular.
Ann Fienup-Riordan argues that Western observers have simultaneously naturalized Eskimos as paragons of simplicity and virtue and Western imperialism. This process has often ignored Eskimo concepts of society, history, and personhood. An original assumption of similarity to Western society has profoundly affected the current Euro-American view of Eskimo history and action. Non-natives have taken an idealized Western individual, dressed that person up in polar garb, and then assumed they understood the garment's maker. The result is a presentation of Eskimo society that often tells us more about the meaning we seek in our own. Moreover, modern Eskimos have risen to the challenge and to some extent become what we have made them.
Bridging the gap between informed scholarships and popular concepts, Fienup-Riordan  provides a compelling and fresh presentation of Yup'ik life—cosmology, the missionary experience, attitudes toward conservation, Eskimo art, the legal system, warfare, and ceremonies.
More info...
Find what you're looking for...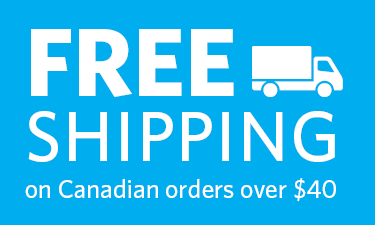 Publishers Represented
UBC Press is the Canadian agent for several international publishers. Visit our
Publishers Represented
page to learn more.