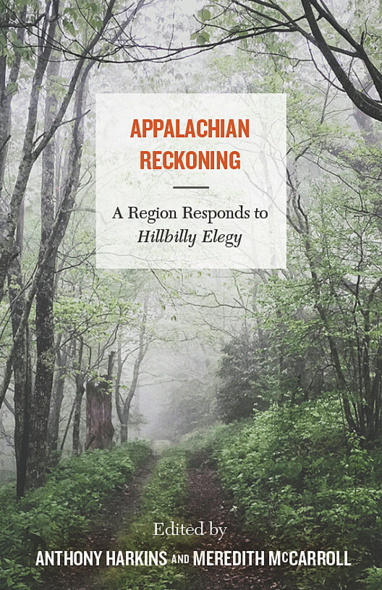 Appalachian Reckoning
A Region Responds to Hillbilly Elegy
West Virginia University Press
2020 American Book Award winner, Walter & Lillian Lowenfels Criticism Award
Weatherford Award winner, nonfiction

With hundreds of thousands of copies sold, a Ron Howard movie in the works, and the rise of its author as a media personality, J. D. Vance's Hillbilly Elegy: A Memoir of a Family and Culture in Crisis has defined Appalachia for much of the nation. What about Hillbilly Elegy accounts for this explosion of interest during this period of political turmoil? Why have its ideas raised so much controversy? And how can debates about the book catalyze new, more inclusive political agendas for the region's future?
Appalachian Reckoning is a retort, at turns rigorous, critical, angry, and hopeful, to the long shadow Hillbilly Elegy has cast over the region and its imagining. But it also moves beyond Hillbilly Elegy to allow Appalachians from varied backgrounds to tell their own diverse and complex stories through an imaginative blend of scholarship, prose, poetry, and photography. The essays and creative work collected in Appalachian Reckoning provide a deeply personal portrait of a place that is at once culturally rich and economically distressed, unique and typically American. Complicating simplistic visions that associate the region almost exclusively with death and decay, Appalachian Reckoning makes clear Appalachia's intellectual vitality, spiritual richness, and progressive possibilities.
The most sustained pushback to Vance's book . . . thus far. It's a volley of intellectual buckshot from high up alongside the hollow.'
New York Times
In this illuminating and wide-ranging collection, the authors do more than just debunk the simplistic portrayal of white poverty found in Hillbilly Elegy. They profoundly engage with the class, racial, and political reasons behind a Silicon Valley millionaire's sudden triumph as the most popular spokesman for what one contributor cleverly calls 'Trumpalachia.' This book is a powerful corrective to the imperfect stories told of the white working class, rural life, mountain folk, and the elusive American Dream.'
Nancy Isenberg, author of White Trash: The 400-Year Untold History of Class in America

 
So often the song of this place has been reduced to a single off-key voice out of tune and out of touch. Appalachian Reckoning is the sound of the choir, pitch perfect in its capturing of these mountains and their people. This book is not only beautiful, but needed.' 
David Joy, author of The Line That Held Us 
A welcome and valuable resource for anyone studying or writing about this much-maligned region.' 
Kirkus (starred review)

'A vibrant collection of essays . . . many by women, people of colour and queer people, largely written out of Hillbilly Elegy.'
Times Literary Supplement
Stunning in its intellectual and creative riches.'
Foreword Reviews (starred review)
 
While Vance offers one bleak 'window' into the extensive multistate region, this valuable collection shows resilience, hope, and belonging are in Appalachia, too.'
Publishers Weekly 
This edited volume continues the rich Appalachian studies tradition of pushing back against one-sided caricatures of Appalachian people. The essays, poems, and photo-essays in this book demonstrate the diversity of Appalachian perspectives on the serious problems facing our nation as well as the role that myths about Appalachia continue to play in US policy debates. This is a must-read for everyone who read (or refused to read) J. D. Vance's deeply flawed, best-selling memoir, Hillbilly Elegy.'
Shaunna Scott, University of Kentucky
A book of over 40 essays and poems that bring the real Appalachia to life.'
The Bitter Southerner 
Anthony Harkins is a professor of history at Western Kentucky University in Bowling Green, Kentucky, where he teaches courses in popular culture and twentieth-century United States history and American studies. He is the author of Hillbilly: A Cultural History of an American Icon.
Meredith McCarroll is the director of writing and rhetoric at Bowdoin College, where she teaches courses in writing, American literature, and film. She is the author of Unwhite: Appalachia, Race, and Film.
Introduction: Why This Book?
Anthony Harkins and Meredith McCarroll                             
T. R. C. Hutton                                                                                                 
Jeff Mann                                                                                                          
Dwight B. Billings       
Elizabeth Catte   
Theresa Burriss           
Ricardo Nazario y Colón                    
Roger Guy     
Lisa R. Pruitt     
Lou Murrey                                                                                  
Travis Linnemann
Corina Medley        
Ivy Brashear                      
Crystal Good                                                                                               
Michael E. Maloney                                                            
Dana Wildsmith                                                                                                             
Kelli Hansel Haywood                                                                   
Allen Johnson
Danielle Dulken                 
William H. Turner                                                 
Jesse Graves                                                                                                                                                                                                 
Meredith McCarroll                           
Rebecca Kiger                                                                         
Kirstin L. Squint                                                                        
Richard Hague                                                          
Jeremy B. Jones                                                                                
Edward Karshner                     
Luke Travis                                                                                                   
Robert Morgan                                                                               
Chelsea Jack                                                                                     
Robert Gipe                                                                                           
Roger May               
Keith S. Wilson                                                                                                               
Rachel Wise                                                                                
Kelly Norman Ellis                                                                              
Jim Minick               
Linda Parsons                                                                                       
Meg Wilson                                                                                      
Jodie Childers                            
Dale Marie Prenatt                                                                                              
Elizabeth Hadaway     
Related Titles
So Much to Be Angry About
Appalachian Movement Press and Radical DIY Publishing, 1969–1979
By Shaun Slifer
The Harlan Renaissance
Stories of Black Life in Appalachian Coal Towns
‹
›
Find what you're looking for...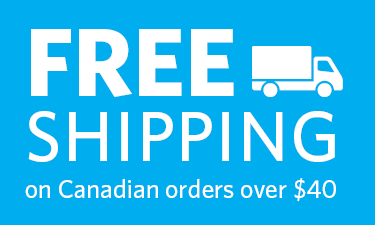 Publishers Represented
UBC Press is the Canadian agent for several international publishers. Visit our
Publishers Represented
page to learn more.