Applied Behaviour Analysis and Autism
Building A Future Together
Jessica Kingsley Publishers
Applied Behaviour Analysis (ABA) is an effective behavioural treatment programme widely used with children with autism to improve socially significant behaviours. This practical book gives detailed guidance on how to develop a tailored ABA programme that includes the key features of ABA: detailed individual behaviour assessment, reinforcement strategies to encourage new behaviours and systematic programme implementation.
Chapters also include individual family case studies and discuss relevant issues such as day-to-day management of programmes for both younger and older children, collaboration in the community, sibling support, school-based programmes and obtaining services. The international contributors offer practical advice on the approach needed for the successful implementation of ABA.
Applied Behaviour Analysis and Autism will be a key resource for parents, teachers, social workers, psychologists, researchers, nurses, health visitors and anyone with an interest in improving the ability to cope with the world of children with autism.
This book, compromising twelve chapters by various authors, outlines the science of behaviour analysis and documents the struggle of bringing this science to the community. Parents and an international group of professionals relate their experiences of working together to apply principles discovered by the science of behavioural analysis. Parents and professionals describe how they devised and operated their own home programmes, how they set up ABA- based pre-school groups, schools and community-based, after-school activities. An approach for working with older children, Positive Behaviour Support, is documented; the struggle of parents who had to fight through the courts to access ABA and the experiences and opinions of siblings is described. Parents give their views of ABA and a list of resources details documented evidence of the effectiveness of behaviour therapy. – The Frontline of Learning Disability
an articulate and stimulating compilation that reflects well some of the issues involved in ABA. – Children, Young People and Families
Aimed at parents and teachers, this volume explains the basic principles of applied behaviour analysis and describes specific cases of its use with children diagnosed with autism spectrum disorders. – Book News
Mickey Keenan is a behaviour analyst and senior lecturer in the Department of Psychology at the University of Ulster, Northern Ireland. He has published widely in journals and is co-editor of Advances in Behaviour Analysis (University College Dublin Press) and Parents' Education as Autism Therapists (also by Jessica Kingsley Publishers). Mary Henderson is the parent of a 10-year-old child with autism who has had ABA therapy since the age of two. She is the co-founder of Brightsparks Sports and Recreation for ASD children and is currently chairperson of Autism New Zealand Auckland branch. Ken P. Kerr is senior behaviour analyst for Western Care Association, Ireland. He has been involved in home-based intervention programmes for many years and has taught in the Department of Psychology at the University of Ulster, Northern Ireland. He is also co-editor of Parents' Education as Autism Therapists by Jessica Kingsley Publishers. Karola Dillenburger is a chartered clinical psychologist and qualified social worker. She is senior lecturer in the School of Sociology, Social Policy, and Social Work at Queen's University, Belfast and has published widely both nationally and internationally. She is co-editor of Advances in Behaviour Analysis (University College Dublin Press) and Parents' Education as Autism Therapists (also by Jessica Kingsley Publishers).
Preface. Karola Dillenburger and Mickey Keenan. Foreword. Gina Green. 1. Empowering parents with science. Mickey Keenan. 2. Where are we now in New Zealand? Mary Henderson, Auckland Autism Group. 3. Impairments, disability, and autism: Making sense of it all, behaviourally. Eric Messick and Mary Clark. 4. Starting an ABA programme. Erica Ford and Judith Petry. 5. More about Colin - Setting up an ABA based pre-school group for children with autism. Lynne McKerr and Stephen Gallagher. 6. From a sapling to a forest: The growth of the Saplings Model of Education. Phil Smyth, Marc De Salvo, and Aisling Ardiff. 7. Lessons learned from starting a community-based ABA programme for kids with ASDs. Eric Messick and Shelley Wise. 8. Positive behavioural support: Supporting meaningful change for individuals, families, and professionals. Ken P Kerr and Claire Lacey. 9. Mikey - Dealing with courts, tribunals, and politicians. Helen Byrne and Tony Byrne. 10. A sibling's perspective and my brother Mikey. Jonny (17) and Meghan (11). 11. ABA is not a therapy for autism. Mecca Chiesa. 12. What do parents think of ABA? Karola Dillenburger and Mickey Keenan. Resources for parents, compiled by Eric V. Larsson. Contributors. References. Index.
Find what you're looking for...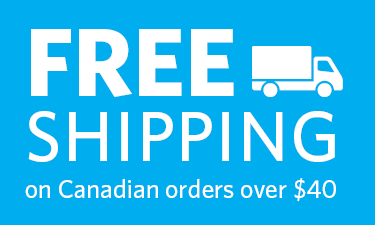 Publishers Represented
UBC Press is the Canadian agent for several international publishers. Visit our
Publishers Represented
page to learn more.