Are the Keys in the Freezer?
An Advocate's Guide for Alzheimer's and Other Dementias
Jessica Kingsley Publishers
Are the Keys in the Freezer? is an artful blend of practical advice and the compelling story of a family's search for the right care for their mother with dementia.
This well-researched book is a must-read for families in the US looking for resources and ideas about care facilities, hospices, finances and costs of care, advance directives and other topics related to managing the affairs of the elderly with dementia. A story of conflict and of light-hearted moments, Are the Keys in the Freezer? is the rich personal testimony of a family's struggle to navigate the confusing world of dementia care choices for their mother. The book is an insider's guide to unravelling medical, legal, and regulatory issues that affect the quality of care for loved ones who cannot make care decisions for themselves.
The book's easy, conversational tone turns complex issues into everyday language, making it an easy read for newcomers to the world of caring for people with Alzheimer's and other forms of dementia.
Pat Woodell, Brenda Niblock, and Jeri Warner are first-time writers in the field of dementia care. The compelling story of their mother's decline into dementia is blended with research, practical insights, and tips for families looking for direction in how to care for aging spouses and parents. Pat has written numerous technical publications for the Alaska Department of Commerce where she worked for many years. She is a graduate of the University of Washington and the University of the Philippines in Quezon City, Philippines. Brenda is a graduate of the University of Oregon and received her master's degree from Portland State University. She is a retired health educator, and advocated for prevention of tobacco use for over two decades. Jeri was a physical therapist for thirty-five years, with a focus on orthopedics. She received her degree in physical therapy from the University of Washington in Seattle.
Disclaimer. About the Authors. Preface. Acknowledgements. Introduction. 1. Coming to Terms with Dementia. 1.1. What is Dementia? 1.2. Testing and Diagnosis for Dementia. 1.3. Understanding Types of Dementia. 1.4. Stages of Dementia. 1.5. Treatment Plans for Dementia. 1.6. Lessons Learned. 2. Care Facilities: Making the Right Move. 2.1. Types of Care Facilities. 2.2. Guidelines for Screening Care Facilities. 2.3. Making the Choice: Our Concerns in Selecting a Care Facility. 2.4. Meals and Menus in Care Facilities. 2.5. Social Activities in Care Facilities: What's Available to Keep People Interested? 2.6. Moving to a Care Facility: Dementia and Disorientation. 2.7. Dementia and Wandering Outside a Care Facility: A Choice of Safety or Independence. 2.8. Switching Assisted Living Facilities: Making Sure It's the Right Move. 2.9. Conflicts with Assisted Living Staff. 2.10. Lessons About Choosing a Service Area in a Care Facility. 2.11. Memory Care: First Impressions. 2.12. What Happens if You Live in a Different State? 2.13. Lessons Learned. 3. Can We Afford a Care Facility? 3.1. Paying for Long-Term Care. 3.2. Finances: Do You Really Know What's Happening? 3.3. Comparing Costs: Living at Home or in a Care Facility. 3.4. Facility Fee Structures. 3.5. Cost Categories in a Long-Term Care Budget. 3.6. Building a Five-Year Budget. 3.7. What if a Family Cannot Afford a Care Facility? 3.8. Family Conflicts about Money and Caregiving Responsibilities. 3.9. Lessons Learned. 4. Care Facility Agreements. 4.1. Flexibility in Care Facility Agreements. 4.2. Talking About Terms with Facility Staff. 4.3. Care Plans. 4.4. Attachments and Exhibits to Care Facility Agreements. 4.5. Where to Turn for Help. 4.6. Lessons Learned. 5. Advocacy in Medical Care. 5.1. Unmasking Mom's Medication Problems. 5.2. Taking Responsibility for Someone's Health Care. 5.3. Monitoring a Care Facility's Medication System. 5.4. Checkpoints for Monitoring Medications. 5.5. What Happens When the System Breaks Down. 5.6. Calming Drugs: Are They the Answer in a Care Facility? 5.7. Hearing, Vision, Dental Care and Mobility. 5.8. Lessons Learned. 6. Hospice and Palliative Care. 6.1. What is Hospice Care? 6.2. Qualifying for Hospice Care. 6.3. Role of the Hospice Team. 6.4. Comfort Care for Dying Patients. 6.5. The Importance of Educating Families about Dying. 6.6. Lessons Learned. 7. Advance Care Directives. 7.1. What are Advance Directives? 7.2. Appointing a Health-Care Proxy. 7.3. Shortfalls of Advance Directives. 7.4. Five Wishes: An Alternative to Traditional Advance Directives. 7.5. Doctor's Orders: Out of Hospital Do-Not-Resuscitate (DNR) Orders. 7.6. POLST: Physician Orders for Life Sustaining Treatment. 7.7. When to Take Action on Advance Care Directives. 7.8. Lessons Learned. 8. The Path Forward. 8.1. Changing the Way We Look at Care Facilities. 8.2. Neighborhood Alternatives for the Future. 8.3. Dementiaville: The Answer to Future Care? 8.4. The Alzheimer's Cafe. 8.5. Current and Emerging Technologies. Epilogue. Appendices. Resources. Endnotes. Bibliography.
Find what you're looking for...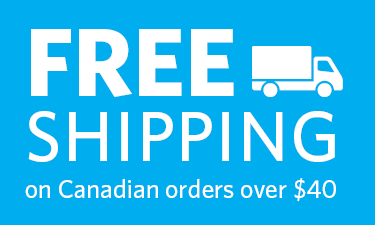 Stay Informed
Receive the latest UBC Press news, including events, catalogues, and announcements.
Publishers Represented
UBC Press is the Canadian agent for several international publishers. Visit our
Publishers Represented
page to learn more.