$26.95

Back Order
Ships in 4-8 weeks.
GO TO CART
Aromatherapy vs MRSA
Antimicrobial essential oils to combat bacterial infection, including the superbug
Jessica Kingsley Publishers
, Singing Dragon
Addressing the challenge of serious infection, especially MRSA, in hospitals, in the community, and in animals, Maggie Tisserand focuses on the scientifically proven effects of antibacterial essential oils, and their usefulness in managing infection, including the 'superbug'. She profiles the key essential oils - tea tree, manuka and thyme - covering everything from habitat, chemistry and commercial uses to the latest scientific research that proves their effectiveness against bacterial infection, and how they should be used. She also includes information about other methods that have been shown to help with the management of acute infection, including allicin from garlic, silver, manuka honey and phage therapy.
Breaking new ground in the field of essential oils, this scientifically based but accessible book will be essential reading for aromatherapists, health professionals and everyone interested in effective ways in which to combat infection and stay healthy. With the increase in antibiotic-resistant bacteria and the danger of bacteria staying alive on surfaces and clothing, it is in the interests of every therapist and practitioner to be aware of these threats and instigate preventative measures.
Maggie Tisserand is an internationally recognized expert on the uses of essential oils with MRSA. Her comprehensive book is an extraordinary resource for anyone suffering with MRSA and offers vital information for health professionals worldwide. Maggie has successfully given us organized and practical information on how people can protect themselves against MRSA. The book is an accessible, in depth compendium of crucial information. – Andrea Butje is the founder of Aromahead Institute, an innovative online school of essential oils, www.aromahead.com
Maggie first became interested in alternative medicine in the early 1970s when it was called 'fringe medicine'. Based on practical experience of using essential oils to overcome serious chest infections picked up in India, Maggie began investigating the possibility that a combination of essential oils might be effective in combating multi-drug resistant infections. This led to working with the MRSA Support group and successful trials with volunteers. Maggie was inspired to continue the research and worked with the University of Brighton to investigate the antimicrobial effects of essential oils against MRSA. Maggie established Benchmark Oils Ltd to raise investments for long-term research and to help bring important laboratory discoveries into the public realm. She lives in Dorset, South West, England, and has three children and three grandchildren.
Part I. 1. MRSA – World View. 2. MRSA – Human Stories. 3. MRSA in Animals. 4. Evolution of MRSA. 5. Microbiology Explained. Part II. 6. Tea Tree. 7. Manuka. 8. Thyme. 9. Further Research with Essential Oils. 10. Other Ways to Combat MRSA. Part III. Appendices. 1. Facts & Figures. 2. Reasons for Resistance. 3. Risk Factors. 4. Before Going into Hospital. 5. Essential Oils. 6. Wound Care. 7. Extra Reading. 8. International Agencies. Resources – Products. Resources – Services. Glossary. References. About the Author.
Find what you're looking for...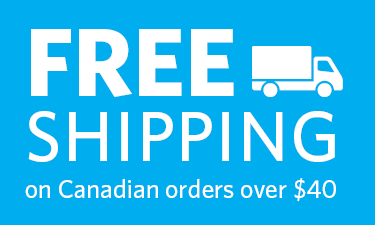 Publishers Represented
UBC Press is the Canadian agent for several international publishers. Visit our
Publishers Represented
page to learn more.