$35.95

Back Order
Ships in 4-8 weeks.
GO TO CART
Art Therapy and Anger
Jessica Kingsley Publishers
Professionals working in a range of clinical settings are regularly called upon to work with angry clients, and they may find their skills and resources for working with this powerful emotion limited. Art Therapy and Anger demonstrates how the non-verbal medium of art therapy provides an ideal outlet for the expression of thoughts and feelings that are too complex and painful to put into words, presenting a new and practical approach to dealing with this area of need.
Marian Liebmann argues that clients of all ages will benefit from the art-making process, which helps them to slow down and consider their emotions more calmly. The tangible product of their efforts allows clients to assess and react to what they have depicted, providing a lucid and safe framework for better understanding the causes and effects of their anger. This book draws together contributions from art therapists who work in a wide variety of contexts, including work with offenders, mental health clients, clients with brain injury and those with cancer, with the view of helping clients to manage their anger more constructively.
This positive, practical volume will be of great interest to art therapists and students, as well as practitioners working with angry clients in various fields such as mental health, probation, counselling and medicine.
When looking for resources to help clients use anger constructively and feeling frustrated by the paucity of said resources in the art therapy literature, don't get mad, don't get even (to paraphrase a popular saying). Get this book. – The Arts in Psychotherapy Journal
An invaluable set of insights and art therapy applications. – The Midwest Book Review
I found Art Therapy and Anger to be a well organized and informative book on the use of art therapy with both children and adults struggling with issues of anger... There is an underlying thread of respect and reverence for working with clients and their anger. – Canadian Art Therapy Association Journal
This book is very timely in an age where both public and private manifestations of anger are demonstrated...we have an enlightening and useful series of essays on an important topic. – The British Association of Art Therapists
This book provides some very interesting but subjective reading. It offers anecdotal evidence in the form of many interesting case studies and progress that was made through the use of art therapy and, in some instances, music or cognitive behaviour therapy combined. It offers some useful assessment methods and detailed information about the interventions that were used to enable a variety of clients manage their anger more effectively. It also offers some food for thought in relation to the role and possibilities of art in care delivery. It is well written and easy to understand, offering examples to clarify the points it raises. – Mental Health Nursing
Marian Liebmann has worked in art therapy with offenders, women's groups and community groups, and currently works in the Inner City Support and Recovery Team (adult mental health), where she has developed work on anger issues. She teaches and lectures on art therapy at several universities in the UK and Ireland. She also works in restorative justice, mediation and conflict resolution, and has run Art and Conflict workshops in many countries. She has written and edited ten books, including Art Therapy in Practice, Art Therapy with Offenders, Arts Approaches to Conflict, Art Therapy, Race and Culture, Mediation in Context and Restorative Justice: How It Works, also published by Jessica Kingsley Publishers.
Introduction, Marian Liebmann. Children. 1. The Anger of Abused Children, Maggie Ambridge, Vulnerable Children's Service, Child and Adolescent Mental Health Service. 2. Anger Management with Children and Young People: Creative Tools to Mend Broken Tempers, Leila Moules, Crewe Child and Adolescent Mental Health Service. 3. When Love is Absent, Anger Fills the Void: Children in Foster Care, Elaine Holliday, Principal Therapist, Foster Care Associates. 4. Anger and Danger: Adolescents and Self-Harm, Sheila Knight, Bassetlaw Child and Family Therapy Service, Nottinghamshire. Offenders. 5. Inside-Out/Outside-In: Art Therapy with Young Male Offenders in Prison, Sue Pittam, Young Offender Institution, UK .6. Androcles and the Lion: Prolific Offenders on Probation, Hannah Godfrey, National Probation Service. 7. What Anger? Working with Acting-out Behaviour in a Secure Setting, Kate Rothwell, University of Hertfordshire. 8. Avoided Anger: Art and Music Therapy in a Medium Secure Setting, Simon Hastilow and Terri Coyle, South West London and St George's Mental Health NHS Trust. Mental Health. 9. The Role of Anger in Women who Cope by Self-Harming, Camilla Hall, Coventry and Warwickshire Primary Care Trust.10. Art Therapy with Cognitive Behavioural Therapy in Adult Mental Health, Susan Law, Priory Hospital, Hayes, Kent. 11. Working on Anger Issues with a Deaf Client, Marian Liebmann, Bristol Inner City Support and Recovery Team. Other Client Groups. 12. Angry Mothers, Susan Hogan, University of Derby. 13. Art Therapy and Anger after Brain Injury, Sally Weston, Neurological Rehabilitation Unit (NHS) Sheffield. 14. Not Being Calm: Art Therapy and Cancer, Hilary Brosh, Robert Ogden Macmillan Centre. 15. `Came Back - Didn't Come Home': Returning from a War Zone, Annette Coulter, Centre for Art Psychotherapy, Wentworth Falls, Blue Mountains, New South Wales, Australia.
Appendix: Art Therapy with Anger: Short Bibliography. List of Contributors. Index.
Find what you're looking for...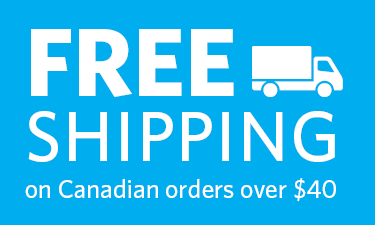 Stay Informed
Receive the latest UBC Press news, including events, catalogues, and announcements.
Publishers Represented
UBC Press is the Canadian agent for several international publishers. Visit our
Publishers Represented
page to learn more.