Art Therapy and Substance Abuse
Enabling Recovery from Alcohol and Other Drug Addiction
Jessica Kingsley Publishers
, Jessic Kingley Publishers
Art therapy is an effective treatment for individuals with addictions. Working with this unique and often difficult clinical population, however, requires special therapist awareness and knowledge. This handbook provides an in-depth foundation of knowledge for art therapists working with clients with addictions.

Drawing on many years' experience working with this population, Libby Schmanke provides valuable insight into this client group and explains how to ensure therapeutic interventions remain personalized and effective, while also meeting program needs. With case vignettes throughout, the book covers everything from common treatment models and how art therapy can be incorporated within them, to the bio-psycho-social aspects of addiction and how to handle a lack of cooperation or resistance to therapy.
Rich in content and thoughtfully presented, Art Therapy and Substance Abuse will fast become the go-to book for clinicians, educators and students working with the population. A seasoned clinician and gifted author, Libby Schmanke has succeeded in capturing the art therapy and substance abuse field with her comprehensive, contemporary, inspirational and practical text.
A recognized expert in the disciplines of art therapy and substance abuse treatment, Libby Schmanke has delivered a much-needed and beautifully written text introducing art therapy with individuals with substance use problems. Schmanke's thoughtfully presented case studies, collected and analyzed during decades of clinical and academic practice, inform theoretical constructs, clinical applications, and art-based interventions; this book is a must-read for art therapists, related professionals, and graduate students.
Drawing extensively upon substantial literature and her own personal, professional and clinical experiences, Libby Schmanke has provided what I strongly believe will be the quintessential text on art therapy in treating people with alcohol and substance addictions. From theories to assessments to interventions, Schmanke has confirmed the power that art has in treating, supporting and empowering these oft-stigmatized, vulnerable people.
Libby Schmanke is an art therapist and addictions counselor with 25 years' experience using art therapy to address addiction issues. She has been on the faculty of Emporia State University's graduate art therapy program for over 15 years.
ACKNOWLEDGEMENTS
PREFACE: A STORY
Introduction
1. Findings in the Art Therapy Literature
2. Substance Abuse Theory and Drugs of Abuse
3. Incorporating Art Therapy into Substance Abuse Treatment Programming
4. Assessment
5. Group Work
6. Feelings and Trauma
7. Spirituality
8. Diversity and Special Populations
9. Families in Crisis and in Recovery
APPENDIX A: SELECTED TECHNIQUES AND ACTIVITIES
APPENDIX B: RESOURCES ABOUT SUBSTANCE ABUSE
REFERENCES
AUTHOR NOTE
SUBJECT INDEX
AUTHOR INDEX
Find what you're looking for...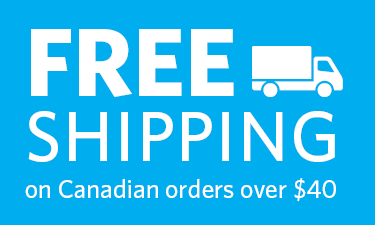 Publishers Represented
UBC Press is the Canadian agent for several international publishers. Visit our
Publishers Represented
page to learn more.