Art Therapy in Asia
To the Bone or Wrapped in Silk
Jessica Kingsley Publishers
As art therapy rapidly makes its mark across Asia, this book documents how the field of art therapy is taking shape as both a profession and a discipline in this region. It looks at how art therapists in Asia are assimilating Western models and adapting them to create unique home-grown practices.Building on theory, research and practice that has been developed in the West, practitioners throughout Asia are creating innovative art therapy programs that reflect cultural diversity and draw on ideas from Chinese medicine and Eastern philosophy, spirituality and art traditions. With chapters from leading art therapists and community artitsts in Hong Kong, Taiwan, Japan, Korea, Cambodia, Thailand, China, India and Singapore, this book pulls together thought-provoking perspectives and effective approaches that both East and West can learn from.The first of its kind, this book will be an informative and inspiring addition to the bookshelves of all art therapy professionals and students, as well as anyone with an interest in Eastern cultures and cross-cultural working.
Art Therapy in Asia makes a world statement about the art therapy process[It] embraces the complexity of cultures, human differences, and universal aspects of experienceOne of the greatest compliments I can give [this book] is that it presents more questions and possibilities than answers and thus expands and sets the stage for future dialogue, research, creation and professional development within a global context. From the foreword by Shaun McNiff, PhD, professor at Lesley University, Cambridge, Massachusetts, US
Debra L. Kalmanowitz is a HPC registered art therapist in the UK. She has worked extensively in the context of trauma, political violence, and social change; locally, internationally and in countries of conflict. Debra is the co-author of the edited book Art Therapy and Political Violence: With Art, Without Illusion (Routledge 2005) and co-author of The Portable Studio: Art Therapy and Political Conflict: Initiatives in the former Yugoslavia and South Africa (Health Education Authority 1997). Jordan S. Potash is a registered and board-certified art therapist and licensed creative art therapist in the USA. He is a teaching consultant and expressive arts therapy coordinator at the Centre on Behavioral Health at the University of Hong Kong. He is a past chair of the Multicultural Committee of the American Art Therapy Association and a member of the faculty at The George Washington University. Siu Mei Chan has a Master's degree in social work from Hong Kong Baptist University, as well as a Master's degree in art psychotherapy from Goldsmith's College, University of London, UK. Siu Mei works clinically as an art psychotherapist for children and adolescents with emotional and mental health difficulties in the Boys' and Girls' Clubs Association of Hong Kong and is the vice president of the Hong Kong Association of Art Therapists.
Acknowledgements. Contributors. Foreword by Shaun McNiff, Professor, Lesley University, USA. Foreword by William Fan, Adjunct Associate Professor, Shue Yan University, Hong Kong. 1. Introduction to Art Therapy in Asia. Debra L. Kalmanowitz, registered art therapist and co-director of Art Therapy Initiative, UK, Jordan S. Potash, teaching consultant and expressive arts therapy co-ordinator, Centre on Behavioural Health, Hong Kong University, and Siu Mei Chan, art psychotherapist, Boys' and Girls' Clubs Association of Hong Kong. 2. Critical Themes of Art Therapy in Asia. Debra L. Kalmanowitz, Jordan S. Potash and Siu Mei Chan. Part 1: Views on Health. 3. Yi Shu: An Integration of Chinese Medicine and the Creative Arts. Gong Shu, Adjunct Professor and director, International Yi Shu, Expressive Arts Therapy Healing Research Center, Soochow University, China. 4. Inkdance: Body, Mind and Chinese Medicine as Sources for Art Therapy. Jane Ferris Richardson, Assistant Professor of art therapy, Lesley University, USA, Andrea Gollub, art therapist, Cedars Sinai Medical Center, USA, and Chunhong Wang, director of God Gifted Garden Art Rehabilition Center, China. 5. Towards an Integrated Medicine: Clinical Art Therapy in Korea. Sun Hyun Kim, Assistant Professor in clinical art therapy, CHA University, Korea. Part 2: Influence of Collectivism. 6. Collective versus Individualist Societies and the Impact of Asian Values on Art Therapy in Singapore. Caroline Essame, director of CREATE, Singapore. 7. Understanding of Korean Culture and the Value of Art Therapeutic Approach. Min-Jung Lee, art therapist, Seocho Institute for Child Development, Korea. 8. The Life Garden Project Art Therapy Intervention for Depressed Elderly in Hong Kong: A Communal Support Approach. Julia Byrne, founding president of the Hong Kong Association of Art Therapists, Hong Kong. Part 3: Integration of Spirituality. 9. New Consciousness on Art Therapy in Thailand based on Spiritual Remedy. Anupan Pluckpankhajee, director of the Therapeutikum, Thailand. 10. Art Therapy Inspired by Buddhism. Yen Chua, IT officer and committee member, Art Therapists' Association, Singapore. 11. Focusing-Oriented Art Therapy and Experiential Collage Work: History and Development in Japan. Laury Rappaport, Associate Professor, Notre Dame de Namur University, USA, Akira Ikemi, Professor, Kansai University, Japan, and Maki Miyake, Focusing-Oriented Psychotherapist , Japan. Part 4: Role of Art Traditions. 12. Landscape of the Mind. Evelyna Liang Kan, chairperson, "Art for All" and honorary chairperson, "Art in Hospital", Hong Kong. 13. The Arts: A Unique Mantra for Healing. Shanta Serbjeet Singh, senior arts columnist and critic, chairperson of The Sangeet Natak Akadem, India. 14. Reflecting on Materials and Process in Sichuan, China. Jordan S. Potash and Debra L. Kalmanowitz. 15. The Integration of Arts Therapy and Traditional Cambodian Arts and Rituals in Recovery from Political-Societal Trauma. Carrie Herbert, arts psychotherapist, co-director and founder of The Ragamuffin Project, UK and Cambodia. Part 5: Models of Art Therapy. 16. Group Art Therapy in Japan: A Framework for Providing Cross-Cultural Art Activities with Psychiatric Adult Patients. Shinya Sezaki, Psychiatric Unit, Akimoto Hospital, Japan. 17. Affective Color Symbolism and Markers Cosplay: Standardized Procedure for Clinical Assessment. Liona Lu, Professor, Taipei Municipal University of Education and founder of Taiwan Art Therapy Association, Taiwan.18. Integrating Person-Centred Expressive Arts with Chinese Metaphors. Fiona Chang, honorary lecturer, University of Hong Kong and vice-chairperson, "Art in Hospital", Hong Kong. Part 6: Looking at Contemporary Asia. 19. Art Therapy and Disaster Relief in the Philippines. Maria Regina A. Alfonso, Stress Centre, Inc., The Cartwheel Foundation Inc., and The Learning Child School, Inc., USA, and Julia Gentleman Byers, art therapy coordinator and co-coordinator of the Certificate in Play Therapy, Expressive Therapy Division, Lesley University, USA. 20. Surviving Shame: Engaging Art Therapy with Trafficked Survivors in South East Asia. Lydia Atira Tan, director and founder of The Art2Healing Project, Australia. 21. The Search for Identity in Thailand: A Personal Account of Professional Art Therapy Development. Piyachat Ruengvisesh Finney, director of SAISLIP: The Centre for Creative Growth and Professional Training, Thailand. 22. Implications of Art Therapy in Asia. Debra L. Kalmanowitz, Jordan S. Potash and Siu Mei Chan.
Find what you're looking for...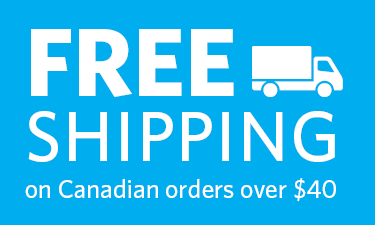 Publishers Represented
UBC Press is the Canadian agent for several international publishers. Visit our
Publishers Represented
page to learn more.