Art Therapy in Practice
Jessica Kingsley Publishers
In the last few years the number of art therapists has grown significantly and the ranges of different contexts where their skills are valued has broadened enormously. This has brought art therapists into contact with many members of the other caring professions, who need and want to know more about art therapy and its benefits for their clients.There is increasing interest in the use of the arts generally, with disadvantaged people of all kinds. This may include joining in arts activities and also the more personal process of art therapy. The benefits to the people involved may be far-reaching, increasing a sense of self-worth and the ability to communicate. New ways of working are being developed all the time, and art therapists are pushing out the boundaries as they do this. This book describe what actually happens in art therapy in a variety of contexts, as practised by particular art therapists.The contributors to this volume all work and live in the same geographical region and have evolved their aims as a group. Between them they cover a wide variety of client groups: acute and long-term psychiatric patients, psychogeriatric patients, mentally handicapped people with psychiatric problems, children with psychological problems, offenders in the community and homeless people.
'This book does not delve so deeply into theory that it loses the reader nor is it overly simplistic at the expense of detail. We are informed, not only of the larger concepts which have been used but, through the case studies and authors observations, can encounter techniques which may be helpful in our work. It is a good introduction for the newcomer in the field, and an important addition to those practitioners already working in this creative manner. In short this book is a positive contribution to a poorly documented field of innovative conflict transformation and peacebuilding work.'- Newsletter of Amani Peoples' Theatre, Kenya'Marian Liebmann's introduction provides a highly lucid and readable account of many of the most important concepts and ideas. It would be a good primer for anyone coming to the subject. All the accounts are clear in themselves, and relate well to one another, giving us a clear image of the range and depth of art therapy practice. The result is an encouraging and stimulating 'progress report' on where we are as a profession... there is a richness and variety of material here that succeeds in offering a perspective on art therapy that has unity without conformity.'- Inscape'The most important message which is conveyed in this excellent collection lies in its demonstration of the way in which art therapists have managed to extend their skills in the service of such a wide variety of human distress. It heralds a call to all art therapists to continue to accept any challenge while at the same time it may help others to consider its possibilities in fields where, up to now, it has not figured.'- British Journal of Psychiatry'This book offers a valuable contribution to the dissemination of information about the practice of art therapy... fascinating reading.'- Counselling Psychology Quarterly`Well designed and illustrated It should be of special interest to any one involved in the caring professions or for those involved in staff training, and it could provide stimulating ideas for the inclusion of art therapy in the planning of future projects.'- Bulletin of the Bristol Psychotherapy Association
Marian Liebmann (has worked in education, art therapy, victim support and probation, and has been involved in community, victim-offender and schools mediation. For eight years she worked for Mediation UK, the umbrella organisation for mediation, as director and projects adviser. She has written/edited seven books in the fields of art therapy, mediation and conflict resolution, and contributed chapters to many others. She currently divides her time between freelance mediation training, art therapy, supervision and writing.John Ford is Head Art Therapist at Glenside Hospital where he has worked for the last ten years. Roy Thornton is Senior Art Therapist at Barrow Hospital. Claire Skailes has, for the last fifteen years, worked as Art Therapist at Coney Hill Psychiatric Hospital, Gloucester, where she is now Head of Department. Sarah Lewis is a community-based art therapist in adult psychiatry for the Northern Sector of Southmead Health District in Bristol. Karen Drucker works in a community out-patient unit in Southmead Health Authority. Tish Feilden has a private psychotherapy practice and runs art therapy groups as a separate part of this. Edward Kuczaj is Senior Art Therapist at Hortham Hospital, Southmead Health Authority. Clare Swainson is a worker with Bristol's Inner City Mental Health Project and has developed art therapy with homeless people.
Introduction. 1. Self-Image in the Work of a Client at the Psychotherapy Day Unit, John Ford. 2. Valuing the Middle Ground: Art Therapy and Manic Depression, Roy Thornton. 3. The Revolving Door: The Day Hospital and Beyond, Claire Skailes. 4. A Place to Be: Art Therapy and Community-Based Rehabilitation, Sarah Lewis. 5. Swimming Upstream: Art Therapy with the Psychogeriatric Population in One Health District, Karen Drucker. 6. Art Therapy as Part of the World of Dyslexic Children, Tish Feilden. 7. Art Therapy with People with Learning Difficulties, Edward Kuczaj. 8. `It Just Happened': Looking at Crime Events, Marian Liebmann. 9. Art Therapy and Homeless People, Claire Swainson. Bibliography. List of Contributors. Index.
Find what you're looking for...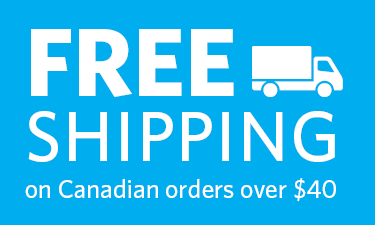 Stay Informed
Receive the latest UBC Press news, including events, catalogues, and announcements.
Publishers Represented
UBC Press is the Canadian agent for several international publishers. Visit our
Publishers Represented
page to learn more.