Art Therapy in Private Practice
Theory, Practice and Research in Changing Contexts
Jessica Kingsley Publishers
As perspectives on private art therapy practice evolve, this book provides an overview of the range of approaches, clinical settings, ethical issues and professional considerations when working outside of the formal structures of publically-funded services.

An essential guide for art therapy students and experienced practitioners moving into private practice, it considers the impact of a private context on theory, practice and research. The book features contributions from art therapists with extensive experience in both private practice and public services and gives practical advice on potential difficulties, such as managing relationships with fee-paying clients, self-promotion and maintaining boundaries when practising from home.
This is a timely book offering a wealth of good practical advice and information. Experienced art psychotherapists debate current issues in a lively and engaging way. A variety of theoretical stances, enhance engaging case material, illustrating topical concerns in the profession. Art therapists considering a mixed public and private practice or of moving into private practice, will find it of great benefit and use. Thoughtful, and engaging with current issues pertaining to the profession this book is a significant addition to the literature.
Art Therapy in Private Practice is an eye-opening collation of the experiences and developing approaches of art therapists in private practice in the United Kingdom. Composed of chapters written by experienced art therapists on specific and important subjects such as liaison with GPs, working with children and their parents, culture and diversity, financial and time restrictions, support networks and research methodology, this book shows how private practice necessitates additional clinical thinking to develop and respond to the context, contract, meanings and symbols that emerge in private work. It is an important addition to the literature and will be helpful to art therapists in both the public and private sectors.
James D. West is an art therapist in private practice. He is a peer reviewer for the International Journal of Art Therapy and coordinator of the BAAT Private Practice Special Interest Group.
Foreword by Joan Woddis
Foreword by Chris Wood
Acknowledgements
Introduction / James D. West
Part I: Contexts and Collaboration
1. How Private is Private Practice? / Julia Ryde
2. From Public to Private and Back: Art Therapy in the NHS and in Private Practice / Frances Walton
3. Searching for Space: Reflections on the Work of a Collaborative Arts Project in Private Practice / Andrea Heath and Catherine Stevens
4. Faith, Culture and Diversity in a London Private Practice / Hephzibah Kaplan
Part II: Working with Children, Families and the Child in the Adult
5. 'My Parents Say that Every Minute Here Costs Money!' Working with Children and Adolescents in Private Practice / Nili Sigal
6. The Contribution of Infant Observation to Art Therapy in Private Practice / Stephen Radley
 Part III: Training and Transmission
7. Towards Private Practice: Aspects of Training and the Cycle of Learning / Themis Kyriakidou
8. Negotiating the Dynamics of Working with Trainee Art Psychotherapists in the UK / Dave Rogers
Part IV: Governance and Supervision
9. Managing and Not Managing: The Limits of a Small Private Practice / Kate Rothwell
10. Knock Knock, Who's There? Assessment of Risk in Private Practice / Colleen Steiner Westling
11. By Private Arrangement: Supervision in Private Practice / David Edwards
12. Self-Care in Art Therapy Private Practice / James D. West
Part V: Research
13. Research, Epistemology and the Fee in Art Therapy Private Practice / James D. West
14. Painting a Picture of Art Therapy Private Practice: Data from a UK Survey / Anthea Hendry
An Inconclusion
Appendix 1: The BAAT Core Skills and Practice Standards in Private Work
Appendix 2: Moments of Meeting Project (UKCP PRN) Semi-Structured Post-Therapy Interview for Clients at 40 Weeks or at End of Therapy
Contributor Biographies
Subject Index
Author Index
Find what you're looking for...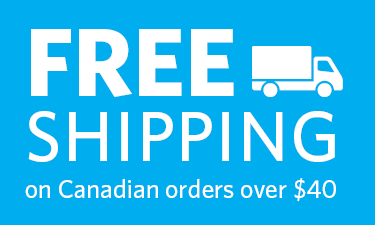 Publishers Represented
UBC Press is the Canadian agent for several international publishers. Visit our
Publishers Represented
page to learn more.