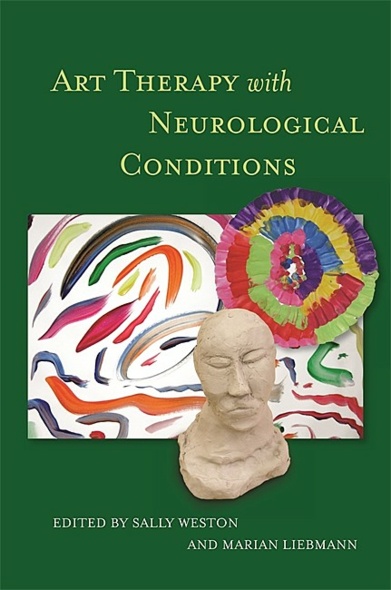 $44.95

Back Order
Ships in 4-8 weeks.
GO TO CART
Art Therapy with Neurological Conditions
Jessica Kingsley Publishers
By creating a therapeutic outlet for self-expression and processing trauma, art therapy can play a powerful role in assisting people with a brain injury or neurological condition to adjust to living with altered abilities and ways of thinking.
Bringing together a wealth of expertise from specialists working with a range of conditions including epilepsy, dementia, acquired brain injury, motor neurone disease and multiple sclerosis, this book describes both the effects of the conditions and the ways in which art therapy has helped in the rehabilitation process. The book includes work with groups and individuals and with a wide range of settings and age groups, from children to older adults, and discusses the implications of research from neuroscience and neuropsychology.
This will be essential reading for art therapists and students working with neurological conditions. Other professionals working with people with neurological conditions such as psychotherapists and counsellors, doctors, nurses and complementary therapists will also find it of interest.
It's high time the value of art therapy is more generally recognized, not just for stroke survivors, but for all types of brain injury, as well as dementia and mental health problems. This inspiring book looks at the science behind art therapy as well as offering case studies. It should be given a wide circulation.

– From the foreword by Jackie Ashley, journalist and broadcaster, President-Elect, Lucy Cavendish College, University of Cambridge
In dealing with the diverse aspects of art therapy, the making, thinking about and working with imagery and tangible and symbolic processing, this inspired and inspiring book shows how successfully art therapists adapt their practice for people with many different neurological conditions in a variety of clinical and community settings. It will be an invaluable resource for art therapists and other professionals in this field, and a vital source of information and insight for trainee art therapists.

– Deborah Gibson, MA Art Therapy Research, PG Dip Art Therapy, RATh, Art therapist, supervisor and lecturer
Sally Weston was a community worker in various development and campaigning posts in London and Yorkshire before training as an art therapist in 1991. She has worked as an art therapist in the NHS, in adult mental health in Bradford and for the past 17 years in neurological rehabilitation. In addition she has run art therapy groups for people with dementia, MIND members, adult students with learning disabilities, and children in primary and secondary schools. She has worked as an art therapy educator at Sheffield, Hertfordshire and Roehampton universities. Marian Liebmann has worked in art therapy with offenders, with women's groups and community groups, and more recently in the Inner City Mental Health Team in Bristol, UK, where she has developed work on anger issues. She has also worked as an art therapist at Penny Brohn Cancer Care. She lectures on art therapy at several universities in the UK and Ireland. She also works in restorative justice, mediation and conflict resolution, and has run Art, Conflict and Anger workshops in many countries. In 2013 Marian was awarded an OBE for services to social justice through art therapy and mediation. She has written and edited several art therapy books published by Jessica Kingsley Publishers.
Foreword by Jackie Ashley. Preface. Introduction. Sally Weston, Neurological Rehabilitation Unit, Northern General Hospital, Sheffield and Marian Liebmann, Central Recovery Team, Bristol and Penny Brohn Cancer Care. ADULTS. Part I. Setting the Scene. 1. Neurology and Art Therapy. Debbie Michaels, Independent Practice. 2. Beyond Limits: Art Therapy with People with Severe Physical Limitations. Simon Bell, Private Practice. 3. The Janus Response: Coming to Terms with Life Changes due to Brain Injury or Other Neurological Conditions. Iris von Sass Hyde, Department of Neuropsychology in Lincoln, member of the Cambridge Jungian Association. Part II. Acquired Brain Injury. 4. Art Therapy, Identity and Adjustment After Acquired Brain Injury. Carole Connelly, Acquired Brain Injury Unit, Northern Ireland. 5. Art Therapy at a Rehabilitation Day Centre for Adults and Adolescents with Acquired Brain Injury. Anna Knight, Headway, Rehabilitation Day Centre for Adults with Acquired Brain Injury. 6. A Glimpse Beneath the Surface of Organisational Life: Art Therapy in Brain Injury and Stroke Services. Debbie Michaels, Independent Practice. 7. Art Therapy and Insight and Awareness after Brain Injury. Sally Weston, Neurological Rehabilitation Unit, Northern General Hospital, Sheffield. Part III. Epilepsy. 8. Art Therapy after Acquiring Seizures in Adulthood. Quentin Bruckland, UCLH Sir William Gower's Inpatient Assessment Unit, Epilepsy Society. 9. 'This is My Dream World': Art Therapy with Young Adults with Epilepsy and Learning Disabilities. Andrea Gregg, Epilepsy Specialist Provider in the Private Sector. Part IV. Dementia. 10. Reframing and Reconnecting: An Art Therapy Group for People with Dementia. Elizabeth Ashby, NHS Coventry and Warwickshire. 11. 'My Coat or Yours?' Generating Peer Support and Interpersonal Relationships through Art Therapy for Minority Ethnic People Experiencing Early Onset Dementia Living at Home. Melody Golebiowski, Private Practice. Part V. Other Neurological Conditions. 12. Have We Met Before? Images as an Aide Memoir to Restructure Identity with a Man with Korsakoff's Syndrome. Jenny Wood, Hertfordshire Partnership Foundation NHS Trust, Lexden Hospital, Colchester and Private Practice, Residential Care Home. 13. What's Colour Got to Do with it? Art Therapy and Motor Neurone Disease: An Anthroposophical Approach. Marion Green, Trainer and Intensive Trauma Therapist. CHILDREN. 14. Art Therapy and Encephalitis. Mark Wheeler, Specialist CAMHS North Nottinghamshire and Private Practice. 15. Art Therapy with a Boy Living with a Life Threatening Illness. Judith Ducker, NHS, Private Practice and Charitable Organisations. PERSONAL REFLECTIONS. 16. Art Therapist: Heal Thyself!. Mark Wheeler, Specialist CAMHS North Nottinghamshire and Private Practice. Glossary. Author Biographies. Index.
Find what you're looking for...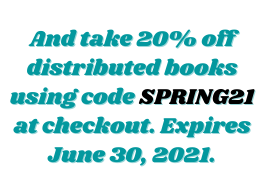 Publishers Represented
UBC Press is the Canadian agent for several international publishers. Visit our
Publishers Represented
page to learn more.