Art Therapy with Offenders
Jessica Kingsley Publishers
This is the first collection of art therapy work concerned exclusively with offenders. It describes how the use of art therapy has grown in adult prisons, young offender institutions, secure psychiatric and probation centres. Examples of work by women and men of many different backgrounds show how art therapy can contribute to the understanding of offenders, and to their own understanding of themselves. This opens up the possibility of personal change, and of developing a more constructive life style.At a time of great concern about the damaging effects of crime, this book shows a positive way forward. It is illustrated with black and white photographs and many line drawings.The authors are all experienced art therapists who explore different ways of working, both in groups and with individuals. The book will be of interest to all those who work in the criminal justice system, as well as art therapists.
'If the Prison Service is to fulfil its stated duty - to help prisoners lead law-abiding and useful lives in custody and after release, this book must be one of the more important guides on how to achieve it... art therapy with offenders seems both necessary and desirable at this stage of regime development, and each chapter in this book provides fresh ideas for it.'- Judge Stephen Tumim'It is an important milestone as prior to its publication recorded debate on Art Therapy forensic work was fairly limited nationally and internationally. The introduction and contributions offer a useful historical overview, literature review, and points for appraisal in establishing first services. Important issues are raised on the need to appraise gender roles, and vulnerabilities for both clients and therapists. Art Therapy with Offenders provides the onus for us to take this body of illustration and use it as a frame for constructing new theoretical foundations for forensic work. It is a helpful stepping stone which I would encourage all to read.'- Inscape'this book contributes to our understanding of the uses and meaning of art through its descriptions of how and why prisoners make art. Art Therapy with Offenders will be useful to anyone attempting to establish an art therapy program in a correctional setting. It will also, I think, prove enlightening to anyone interested in viewing the strange, gloomy world of prison through the eyes of artists and therapists.'- American Journal of Art Therapy'Each chapter stands in its own right, and authors set out very clearly what they intend to say. Each work setting is vividly described, giving the reader a sense of what it must feel like to work in such settings. There is a wealth of information on the 'nuts and bolts' of establishing oneself in an institution, inviting referrals, setting up a group sessions, making contact with clients, introducing them to the medium and documenting the process of therapy. I felt these accounts to be as useful to music therapists as art therapists, and relevant to therapists setting up work with any client group, not just offenders. I found so much to stimulate and inspire me, and little to criticise. This book demonstrates the value of art therapy with offenders.'- Journal of British Music Therapy'The foreword by Judge Stephen Tumim sets the scene for a thoroughly good book. It is in essence a practical and pragmatic series of essays offering new horizons about art as a vehicle for the understanding and addressing of offending behaviour. Each contributor whilst adding their own dimension appears to reflect a common thread. A book of reference as well as ideas, those involved in the training of prison and probation staff would do well to find a place for this book on their reading list. What it is not, is a book for the Art Teacher alone. It has much more to offer.'- AMBOV Quarterly'Self and Society readers will find this superb book a valuable contribution to in-depth work in their therapy and with themselves... brilliant and beautiful collection of papers and illustrations.'- Self and Society'a valuable insight into how the setting for therapeutic work shapes its form and potential. There are interesting contributions from art therapists working with adolescent sex offenders.'- Assoc for Child Psychology and Psychiatry Review and Newsletter'An extensive reading list adds to the value of this comprehensive book as a resource for work with offenders.'- Readings: A Journal of Reviews and Commentary in Mental Health'This book is ideal for those who work with offenders and have an interest in art therapy but know very little about it. It gives a good overview of art therapy, the different styles of work and its use with offenders.'- Labour Campaign for Criminal Justice Newsletter'The reader is easily able to understand the material that the authors present a very readable book of interest to health professionals wanting to know more about the value of art therapy with offenders and the impact of the environment on the delivery of therapy.'- Australian Occupational Therapy Journal'Texts such as this are beneficial as art therapists expand their areas of practice to forensic settings This book is recommended for therapists working in offender treatment setings and is also highly recommended to those contemplating this kind of work. Through vivid descriptions and extensive case examples, the authors give an excellent feel for working with this difficult, resistant, and at the same time, rewarding group of clients. Quality reproductions of client imagery engage the reader in the clinical vignettes presented an enjoyable and helpful book that provides new information and information on forensic art therapy only previously available in journal articles. This book will be especially useful to those contemplating work with offenders, and it provides a useful perspective to therapists working in any setting where issues of client vulnerabilities, substance abuse and perpetration are present.'- The Arts
Marian Liebmann has worked in education, art therapy, victim support and probation, and has been involved in community, victim-offender and schools mediation. For eight years she worked for Mediation UK, the umbrella organisation for mediation, as director and projects adviser. She has written/edited seven books in the fields of art therapy, mediation and conflict resolution, and contributed chapters to many others. She currently divides her time between freelance mediation training, art therapy, supervision and writing.
Introduction, Marian Liebmann. 1. `Mists in the Darkness' Working with long term prisoners in a high security prison - a therapeutic paradox? Julie Murphy. 2. Building up to a Sunset - A story of development through art therapy, Eileen McCourt. 3. Art as therapy with young offenders in a young offenders institution, Celia Baillie. 4. Ways of working: Art therapy with women in Holloway Prison, Pip Cronin. 5. Therapeutic aspects of art teaching in prisons, Colin Riches. 6. Art therapy with `vulnerable' prisoners, Shn Edwards. 7. Art therapy in a forensic psychiatric unit, Barbara Karban. 8. Individual art therapy with adolescent sex offenders: Towards an understanding of fear and loathing, sexuality and gender issues within the therapeutic relationship, Lynn Aulich. 9. The use of art therapy in the treatment of adolescent sex offenders, Maralynn Hagood. 10. Art therapy - alternative to prison, Barry Mackie. 11. Art therapy and changing probation values, Marian Liebmann.
Find what you're looking for...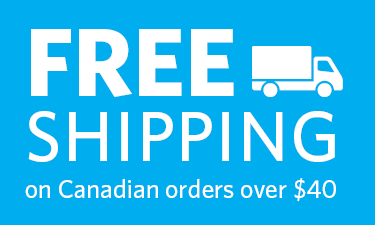 Stay Informed
Receive the latest UBC Press news, including events, catalogues, and announcements.
Publishers Represented
UBC Press is the Canadian agent for several international publishers. Visit our
Publishers Represented
page to learn more.