$56.95

Back Order
Ships in 4-6 weeks.
GO TO CART
Artisans and Cooperatives
The University of Arizona Press
With new markets opening up for goods produced by artisans from all parts of the world, craft commercialization and craft industries have become key components of local economies. Now with the emergence of the Fair Trade movement and public opposition to sweatshop labor, many people are demanding that artisans in third world countries not be exploited for their labor. Bringing together case studies from the Americas and Asia, this timely collection of articles addresses the interplay among subsistence activities, craft production, and the global market. It contributes to current debates on economic inequality by offering practical examples of the political, economic, and cultural issues surrounding artisan production as an expressive vehicle of ethnic and gender identity. Striking a balance between economic and ethnographic analyses, the contributors observe what has worked and what hasn't in a range of craft cooperatives and show how some artisans have expanded their entrepreneurial role by marketing crafts in addition to producing them. Among the topics discussed are the accommodation of craft traditions in the global market, fair trade issues, and the emerging role of the anthropologist as a proactive agent for artisan groups. As the gap between rich and poor widens, the fate of subsistence economies seems more and more uncertain. The artisans in this book show that people can and do employ innovative opportunities to develop their talents, and in the process strengthen their ethnic identities. Contents
Introduction: Facing the Challenges of Artisan Production in the Global Market / Kimberly M. Grimes and B. Lynne Milgram
Democratizing International Production and Trade: North American Alternative Trading Organizations / Kimberly M. Grimes
Building on Local Strengths: Nepalese Fair Trade Textiles / Rachel MacHenry
"That They Be in the Middle, Lord": Women, Weaving, and Cultural Survival in Highland Chiapas, Mexico / Christine E. Eber
The International Craft Market: A Double-Edged Sword for Guatemalan Maya Women / Martha Lynd
Of Women, Hope, and Angels: Fair Trade and Artisan Production in a Squatter Settlement in Guatemala City / Brenda Rosenbaum
Reorganizing Textile Production for the Global Market: Women's Craft Cooperatives in Ifugao, Upland Philippines / B. Lynne Milgram
Textile Production in Rural Oaxaca, Mexico, and the Complexities of the Global Market for Handmade Crafts / Jeffrey H. Cohen
"Part-Time for Pin Money": The Legacy of Navajo Women's Craft Production / Kathy M'Closkey
The Hard Sell: Anthropologists as Brokers of Crafts in the Global Marketplace / Andrew Causey
Postscript: To Market, To Market / June Nash
Kimberly M. Grimesis Assistant Professor of Anthropology at the University of Delaware in Georgetown and Director of Made By Hand International Cooperative in Bethany, Delaware. B. Lynne Milgram teaches anthropology at the University of Toronto and is a research associate at the Royal Ontario Museum. Her articles on the commercialization of Philippine crafts have appeared in the journals Museum Anthropology and Research in Economic Anthropology.
Find what you're looking for...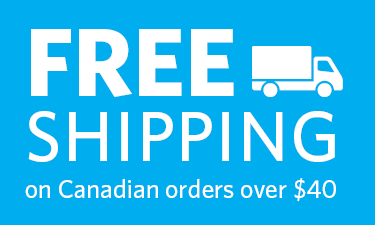 Publishers Represented
UBC Press is the Canadian agent for several international publishers. Visit our
Publishers Represented
page to learn more.