276 color photos, 5 line art,
$69.00

Back Order
Ships in 4-6 weeks.
GO TO CART
Arts of Korea
Histories, Challenges, and Perspectives
University of Florida Press
ARLIS/NA Southeast Chapter Mary Ellen LoPresti Publication Award, Scholarly Publication CategoryA monumental addition to the understudied field of Korean art, this brilliantly illustrated volume assembles the perspectives of art historians, critics, curators, and museum directors from major universities and museums around the world to trace the varied and dynamic experiences of Korean art acquisitions over the past century.The first part of Arts of Korea reveals patterns of collection-building and display strategies across time and place, discusses the role of the private collector in the growth of institutional holdings, and addresses issues of provenance and authenticity. Topics covered include the prevalence of ceramics at the Victoria and Albert Museum in London; gallery architecture and design at the British Museum; the aesthetic and political challenges of displaying another nation's artistic achievements through a case study of the United Kingdom; the involvement of collectors and benefactors at the National Museum of Scotland; Korean Buddhist paintings at the Museum of Fine Arts in Boston; masterpieces donated by industrialist Avery Brundage to the Asian Art Museum in San Francisco; the diversity of media in the Newark Art Museum's collection; and early collecting at the Honolulu Museum of Art.In the second part, contributors focus on artists, artistic genres, and previously neglected art periods, highlighting new research coming out of Korea and Japan and speaking to specific challenges in introducing Korean art to an international audience. After discussing important historical events that put the United States and Europe in contact with Korean culture, this section investigates Joseon dynasty Buddhist sculpture in American museums; Buddhist paintings from the Goryeo period in Japanese collections; Goryeo celadon ceramics and their reception in the West; world maps from the late Joseon dynasty; the power of nationalism in Korean art history; the influence of Europe's Art Informel movement on Korean Informel artists; and the rich heritage behind contemporary Korean ceramics.Assessing the current state of a field that has grown since Korean independence in 1945 to become a benchmark of the modern humanities, Arts of Korea provides a much-needed historical and global overview of collection building, presentation, and interpretation of Korean art.A volume in the David A. Cofrin Asian Art Manuscript SeriesContributors: Youngna Kim | Beth McKillop | Sascha Priewe | Kevin McLoughlin | Charlotte Horlyck | Jane Portal | Hyonjeong Kim Han | Katherine Anne Paul | Shawn Eichman | Hyunsoo Woo | Unsok Song | Seinosuke Ide | Soyoung Lee | Richard A. Pegg | Chin-Sung Chang | Moojeong Chung | Hyeyoung Cho | Jason Steuber | Allysa B. Peyton
Lavishly illustrated…an important contribution to the rapidly developing discipline of Korean art history.'—Choice
A striking new addition to the field. Belongs alongside similar histories of the overseas development of other Asian countries' major Asian art collections.'—Jinyoung Jin, director of cultural programs, Stony Brook University 'An exemplary array of 16 essays presenting case studies from U.K. and U.S. museums that are collecting and exhibiting Korean art, as well as by Korean and Japanese scholars reflecting on the broader reception of Korean art internationally from prehistory to the present. A welcome addition to the field that will prove an invaluable resource for decades to come.'—Andreas Marks, curator of Japanese and Korean art, Minneapolis Institute of Art 'Advances recent investigations in both the history of collecting traditional, modern, and contemporary Korean art outside the country of origin and the aesthetic, iconographic, and cultural dimensions of Korean art in its local, regional, and international contexts.'—Richard A. Born, senior curator emeritus, Smart Museum of Art, University of Chicago 'Provides a wealth of information for understanding the collecting and presentation of Korean arts in the West. Essential reading.'—Tianlong Jiao, Joseph de Heer Curator of Asian Art, Denver Art Museum
Jason Steuber is Cofrin Curator of Asian Art for the Samuel P. Harn Museum of Art at the University of Florida. He is the editor of several volumes, including Collectors, Collections, and Collecting the Arts of China: Histories and Challenges. Allysa B. Peyton is assistant curator of Asian Art at the Samuel P. Harn Museum of Art at the University of Florida.
Find what you're looking for...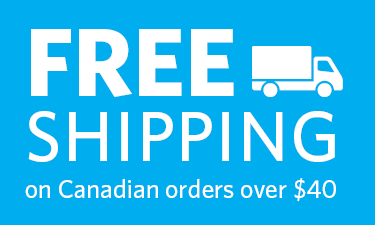 Publishers Represented
UBC Press is the Canadian agent for several international publishers. Visit our
Publishers Represented
page to learn more.