$46.95

Back Order
Ships in 4-8 weeks.
GO TO CART
Arts Therapies in Schools
Research and Practice
Jessica Kingsley Publishers
As arts therapists are increasingly working in schools, there is growing interest in identifying applicable therapeutic approaches and expanding on relevant research evidence. This book outlines the potential uses of music, art, drama and dance movement therapies in educational settings, and the contribution they have to make to the emotional and social development of children and adolescents.a Drawing on international evidence, the book outlines a wide range of innovative applications of arts therapies across a range of settings, including mainstream classrooms, special schools and student support units. Examples of subjects covered include solution-focused brief dramatherapy groupwork in mainstream education, art therapy for children with specific learning difficulties who have experienced trauma and music therapy in special education. Particular emphasis is placed upon collaborative work, whether it be between arts therapists from different disciplines, arts therapists and teaching staff or arts therapists and researchers. Arts Therapies in Schools will be of great interest to arts therapists, and will also be useful to others who want to know about the potential of arts therapies in the classroom, including teachers and other education professionals, health professionals, educational psychologists, school counsellors and policy makers.
'This is a book with treasure in unexpected places, where there is more to learn form writers and researchers from other arts therapy disciplines than from my own. Not because the chapters on music therapy are weak in themselves, but rather because this edited collection manages to achieve that rare success of being a whole that is greater then its parts.'- British Journal of Music Therapy'Many chapters contain first class documentation of evidence-based research within education. Each therapist presents well-thought out, concise investigation. Happily the second part fulfilled my expectations and refreshingly brings to life the narrative of the work providing a sympathetic understanding of our practice. I would recommend this book to anyone who needs clear examples of research within education. What I particularly enjoyed was that not only was the intervention inspiring in its systemic approach but also that once they had presented their findings they went on to refer to their work with one particular child thus bringing the research alive to the reader. This book demonstrates a range of possibilities of research "that reflect a similarly wide range of therapeutic interventions and research interests" (p.22). It would be useful to anyone wishing to deepen theirunderstanding of arts therapies in this field and anyone who is keen to explore different approaches to research methodologies.'- Dramatherapy, Rachel Lambie'A "must read" for creative arts therapists, teachers, administrators, school psychologists, school social workers, mental health counsellors and other school personnel. Further, it is an excellent choice for university pre-service and continuing education courses focusing on the bridging of research and practice agendas of the creative arts therapies in school settings.'- Janet Bush, Ed.S., ATR-BC, art psychotherapist and founding member of the Florida Art Therapy Association'Vicky Karkou has selected an excellent group of international contributors to produce this much needed collection of research and case study-based chapters. The strengths of the book are that it covers all the arts therapies - art, dance, drama and music, and it is highly relevant and accessible to arts therapists and related professions in both the UK and elsewhere, not least because of the clear and lively style of the contributors. There is now much more attention being given to using the arts therapies in schools yet we have lacked literature that encompasses practice informed by research. This book fills the gap admirably.'- Diane Waller, OBE MA(RCA) DPhil FRSA, Professor of Art Psychotherapy, Goldsmiths, University of London'Finally, a comprehensive work showcasing art, dance/movement, drama, and music therapies in the schools! This excellent book shows the pioneering work carried out by arts therapists in schools and establishes the importance of these approaches in supporting schools curricula, as well as fostering learning for the child with developmental disorders. Through specific arts-based interventions, techniques, case studies and, of course, research, Arts Therapies in Schools shows how to engage in collaborative work with pupils, teachers and other therapists.'- Dr. Patrizia Pallaro LCMFT, ADTR, psychotherapist and dance/movement therapist'I found this book clearly written and easy to read, particularly because each chapter is laid out following the same format... If one is interested, or involved in working with children in schools, a place where the arts therapies are very effective, and desperately needed, I strongly recommend acquiring and reading this book. It contains a lot of practical and research information in it, so it is a good reference book to have on one's bookshelf, especially in the event of needing new ideas or approaches, wanting to do one's own research, or being asked to write a proposal for school or government officials which contains solid research results for the effectiveness of the use of arts therapies in schools.'- Jhan Groom, BA, DKATI - Canadian Art Therapy Association Journal'Art Therapies in Schools: Research and Practice includes domestic and international studies in its survey of the uses of music, art, drama and dance therapies in educational settings. More than a survey of results, this offers techniques and shows how solution-focused group work can contribute to cooperation in the classroom and how exposure to art therapy can reach special needs kids. Solution-based group work is covered with specifics special educators can apply to their classrooms.'- The Midwest Book Review
Vicky Karkou is Senior Lecturer and Programme Leader for the MSc in Dance Movement Psychotherapy at Queen Margaret University, Edinburgh, and an active researcher in the field of arts therapies for many years. She has worked in mainstream and special schools as an arts therapist and teacher.
Introduction. Part I - Mainstream Schools. Dance Movement Psycho/Therapy.1. From the Dance Studio to the Classroom: Translating the Clinical Dance Movement Psychotherapy Experience into a School Context. Dr Suzi Tortora, Dance/Movement Psychotherapist, Dancing Dialogue, New York, United States. 2. PEACE through Dance/Movement Therapy: The Development and Evaluation of a Violence Prevention Programme in an Elementary School. Lynn Koshland, Dance/Movement Therapist and Social Worker, Salt Lake City, Utah, United States. 3. Finding a Way Out of the Labyrinth Through Dance Movement Psychotherapy: Collaborative Work in a Mental Health Promotion Programme for Secondary Schools. Vicky Karkou, Queen Margaret University, Edinburgh, Scotland, Ailsa Fullarton, Art Therapist, Glasgow, Scotland and Susan Scarth, Queen Margaret University, Edinburgh, Scotland. 4. Making Space Inside: The Experience of Dramatherapy within a School-Based Student Support Unit. Jo Christensen, Dramatherapist, Cornwall, England. 5. Solution-Focused Brief Dramatherapy Group Work: Working with Children in Mainstream Education in Sri Lanka. Genevieve Smyth, Dramatherapist, Edinburgh, Scotland. 6. The Searching Drama of Disaffection: Dramatherapy Groups in a Whole-School Context. Toby Quibell, Dramatherapist, Learning Challenge, Northumberland, England. 7. Educational Music Therapy: Theoretical Foundations Explored in Time-Limited Group Work Projects with Children. Emma Pethybridge, Music Therapist, Herdmandflat Hospital, Haddington, Scotland and James Robertson, Queen Margaret University, Edinburgh, Scotland. 8. Art Therapy in Education for Children with Specific Learning Difficulties who have Experienced Stress and/or Trauma. Unnur Ottarsdottir, The Reykjavik Academy and Art Therapy Studio, Iceland. 9. 'Give me Some Paper': The Role of Image Making as a Stabilizing Force for a Child in Transition. Frances Prokofiev, Leeds Metropolitan University, England. Part II - Special Schools. 10. I am Here to Move and Dance With You: Dance Movement Psychotherapy with Children with Autism Spectrum Disorder and Pervasive Developmental Disorder. Hilda Wengrower, University of Barcelona, Spain. 11. Dramatherapy, Autism and Relationship Building: A Case Study. Lynn Tytherleigh, Dramatherapist, England and Vicky Karkou. 12. The Capacity for Imagination: Implications for working with Children with Autism in Art Therapy. Fuyuko Takeda. Art Therapist, England. 13. Music Therapy for Children with Autism in an Educational Context. Jo Tomlinson, Music Therapist, England. 14. Unmasking Hidden Resources: Communication in Children with Severe Developmental Disabilities in Music Therapy. Cochavit Elefant, University of Bergen, Norway. 15. Facing the Challenge: A Music Therapy Investigation in the Evidence-based Framework. Katrina McFerran, University of Melbourne, Australia and Jennifer Stephenson, Macquarie University, Australia. Summary and Conclusions. The Contributors. Index.
Find what you're looking for...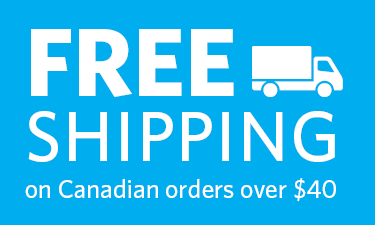 Publishers Represented
UBC Press is the Canadian agent for several international publishers. Visit our
Publishers Represented
page to learn more.