$24.95

Back Order
Ships in 4-8 weeks.
GO TO CART
Asperger Syndrome and Employment
Adults Speak Out about Asperger Syndrome
Jessica Kingsley Publishers
'This is the book we need for guidance on employment for people with Asperger's syndrome. The contributors describe their employment experiences and offer sound advice. I thoroughly enjoyed reading the success stories and took note of the words of warning of what not to do.'- Professor Tony AttwoodEmployment is an important part of a healthy, balanced and fulfilling life but less than 20 per cent of people with Asperger Syndrome (AS) are in work at any one time. The adults with AS in this book explore the issues surrounding employment, providing advice and insights for others with AS, as well as their employers and colleagues.Drawing on personal experience and lessons learned, Asperger Syndrome and Employment looks at:* the transition from education to employment,* the importance of matching skills to career choices,* practical coping strategies for employees with AS in the workplace,* advice for employers, including the need to make `reasonable adjustments' to avoid discrimination,* ways in which employment services ought to work for people with AS.This is essential reading for adults with AS, their family and friends, employment services and career advisers, and companies needing to know how, in practical terms, to accommodate employees with AS.
'Employing an Aspergic presents a whole new set of challenges but the benefits can be tremendous. You want employee loyalty? You got it. You want precision, honesty, punctuality, dedication? You got it" (p.57). The positive qualities that he describes of Aspergic employees are qualities that can positively impact a corporation's profits. The high unemployment rates among the AS population harms not only the individuals involved, but society as a whole. This book provides a practical guide and personnal testemonies to help address this pressing issue.' - Journal of Autism and Developmental Disorders'I would strongly recommend this series for: adults with AS, their family and friends, service providers, employment services, career advisors and companies employing or looking to employ individuals with AS and other professionals supporting people with AS in adult life.'- Good Autism Practice'This is essential reading for adults with AS, their family and friends, employment services and career advisers, and companies needing to know how, in practical terms, to accommodate employees with AS.'- Autism US'Perhaps the most important aspect of this volume is that it lays out just how the demands of the modern workplace affect people with AS in a clear way for those who don't and explains why this group of workers and jobseekers frind them especially daunting.'- Escalate - The Higher Education Academy'Sound advice for others with AS, as well as those involved with them socially, interpersonally or as employers or colleagues. Extremely readable and highly informative.'- Human Givens'A practical and insightful read, this is a must have for those people with Aspergers who have no idea what options are open to them. The book will guide each person through the relative stages of applying for a job, through to surviving their day to day environments in a society which is still quite ignorant about what A.S. is.'- BFKbooks.com
Genevieve Edmonds is an adult with Asperger Syndrome who is a consultant, trainer and writer in the field of autism. She is trained to postgraduate level in Autism. She consults and trains across the UK aiming to help society see Asperger Syndrome and Autism as differences not to be `fixed' and changed but to be respected and supported. She has co-written three books on Asperger Syndrome: `The Asperger Love Guide', `The Asperger Social Guide' (Sage Publications), and `A Self Determined Future with Asperger Syndrome' (Jessica Kingsley Publishers). Luke Beardon is Senior Lecturer in Autism at The Autism Centre, Sheffield Hallam University, UK.
Preface to the Series. Genevieve Edmonds. Introduction. Luke Beardon 1. Employment for People with Asperger Syndrome: What's Needed? Giles Harvey. 2. The Job Needs to Work for the Worker. PJ Hughes. 3. Experiences of Employment and Stress Before My Diagnosis of Asperger Syndrome. Alexandra Brown. 4. `How Do You Communicate that You Have a Communication ProblemWhen You Have a Communication Problem?' Asperger Syndrome and Employment. Neil Shepherd. 5. Case Study by an Employee with Asperger Syndrome and His Line Manager. Dean Worton and Paul Binks. 6. The World of Work (Is Not Another Planet) and My Journey to Get There. Dr John Biddulph. 7. Finding, Applying For and Starting a Job. Mark Haggarty. 8. What I Have Learned from 25 Years of Employment. Steve Jarvis. 9. Asperger Syndrome and Employment: My Experiences and Observations. Anne Henderson. 10. What Aspies Need to Know When Working in the Neurotypical Environment. Cornish. 11. A Melmacian in the Workplace: Asperger Syndrome for Employers. Chris Mitchell. 12. Surviving the Workplace: Asperger Syndrome at Work. Stuart Vallantine. 13. The Importance of Motivation and Clear Communication at Work. Vicky Bliss. 14. Continuing to Search for the Rights Job for Me. Philip Bricher. 15. I'm Just So Willing to Work. Emma Beard. List of Contributors. Index.
Find what you're looking for...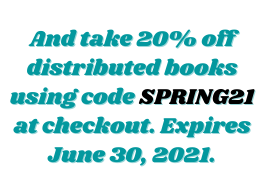 Publishers Represented
UBC Press is the Canadian agent for several international publishers. Visit our
Publishers Represented
page to learn more.