Asperger Syndrome (Autism Spectrum Disorder) and Long-Term Relationships
Fully Revised and Updated with DSM-5® Criteria Second Edition
Jessica Kingsley Publishers
Happily married to her husband with Asperger Syndrome for 25 years, Ashley Stanford is an expert on how Autism Spectrum Disorder (ASD) can affect a relationship and her bestselling book has helped thousands of couples.
Brought fully up to date, this second edition clarifies the new DSM-5 diagnostic criteria and explains how, without a solid awareness of the condition, ASD behaviors can easily be misinterpreted. Stanford's book provides a wealth of strategies for living with the more uncompromising aspects of ASD, pointing out that ASD also brings enormous strengths to a relationship. It shows how understanding the intentions, motivations and reasoning behind ASD behaviors can lead to better communication, relief of tension, and ultimately to a happier, more mutually fulfilling relationship.
I cannot possibly make a list of all the things Ashley's book covers. There are too many! Good idea, after well-researched concept, followed by illustrative example and elaborated suggestions - pile one on top of the other until a tower strong and solid enough to withstand all sorts of interpersonal uproar stands smack bang in front of the reader.

This book is a keeper. A must-have. It is the very book I would hand any adult involved in a relationship affected by Asperger Syndrome (Autism Spectrum Disorder). It really is that good.

– Liane Holliday Willey, author of Pretending to be Normal
Having read Ashley Stanford's first edition of this book, I am pleased that she has maintained her encouraging and positive outlook. A really refreshing and well-structured read that will offer hope to all who are in a relationship with a partner who is on the spectrum. It is a book I would recommend to anyone who wishes to increase their understanding of Asperger Syndrome (ASD level one) and relationships. – Maxine Aston, MSc, consultant, trainer and author of several books on Asperger syndrome and relationships
Chock full of illustrative examples and suggestions backed by solid research, this book fills a yawning gap in the literature of understanding what goes into success in long-term relationships for individuals with Asperger Syndrome. Even more so with the 2nd edition, this important resource is a must read for anyone involved with or supporting a person on the autism spectrum to achieve a deep, meaningful, and loving relationship. – Stephen M. Shore, EdD, internationally-known educator, author, consultant, and presenter on issues related to the autism spectrum
I read Ms. Stanford's book some years ago as a graduate student training to be a Couples' Counselor. Now updated, she has created an insightful guide on the broad range of the Autism Spectrum as described in DSM-5. Based on numerous stories about Asperger's and long-term relationships, this book continues to serve as a valuable resource for clinicians, adults with AS and their partners alike. – Eva Mendes, Couples' Counselor and Asperger/Autism Specialist
Ashley Stanford has worked as a technical writer for 17 years and is the CEO of a successful computer software company. She is the author of Troubleshooting Relationships on the Autism Spectrum and Business for Aspies, also published by Jessica Kingsley Publishers. She and her husband live in California with their four children.
Acknowledgments. Foreword by Liane Holliday Willey. Preface. 1. One Day I Woke Up. 2. What Does Asperger Syndrome (Autism Spectrum Disorder) Look Like in an Adult? 3. The Full Realization. 4. Diagnostic Criteria A - Persistent Deficits in Social Communication and Interaction. What it May Look Like: Social Reciprocity. What it May Look Like: Emotional Reciprocity. What it May Look Like: Sharing Interests. What it May Look Like: Failure to Initiate or Respond to Social Interactions. What it May Look Like: Eye Contact. What it May Look Like: Body Language. What it May Look Like: Gestures. What it May Look Like: Facial Expression. What it May Look Like: Relationships. What it May Look Like: Sharing Enjoyment. 5. Diagnostic Criteria B - Restricted, Repetitive Patterns of Behavior. What it May Look Like: Repetitive Movements. What it May Look Like: Routines. What it May Look Like: Fixated Interest. What it May Look Like: Sensory Dysfunction. 6. Diagnostic Criteria C - Symptoms Must Be Present in Early Development. What it May Look Like: Language through the Lifespan. 7. Diagnostic Criteria D - Clinically Significant Impairment in Social, Occupational, or Other Functioning. What it May Look Like: Social. What it May Look Like: Occupational. 8. Diagnostic Criteria E - Not Better Explained by Intellectual Disability. What it May Look Like: Cognitive Development. What it May Look Like: Self-Help Skills/Adaptive Behavior. 9. The ASD-Linked Long-Term Relationship. 10. Help! Where to Look. Epilogue. Glossary. References. Index.
Find what you're looking for...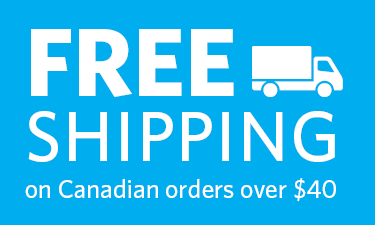 Publishers Represented
UBC Press is the Canadian agent for several international publishers. Visit our
Publishers Represented
page to learn more.