$26.95

Back Order
Ships in 4-8 weeks.
GO TO CART
Asperger's Syndrome and High Achievement
Some Very Remarkable People
Jessica Kingsley Publishers
'This book describes the lives and personalities of 20 remarkable people from the past, who may well have had Asperger's syndrome (AS). Famous in the fields of art, literature and science, among others, they illustrate vividly how highly intelligent people are able to surmount some of the problems that AS causes and achieve so much - more than might have been possible without it.'- Human Givens'The aim of this book is to raise the self-esteem of individuals with AS. It certainly illustrates how much the world owes to people with AS. It would be relevant to anyone with an interest in AS.'- Good Autism Practice'A highly readable text.' - Advances in Clinical Neuroscience and Rehabilitation'Definitely worth a read.'- The National Association for Gifted Children'James makes a convincing case for including each on the list. He also helps to explain what some dismiss as "artistic creativity" as actually a logical aspect of AS.'- Book NewsThis fascinating collection identifies famous figures from the past whose behaviour suggests they may have had autism, a disorder that was not defined until the mid-20th century. James looks at the lives of 20 individuals - scientists, artists, politicians and philosophers - examining in detail their interests, successes, indifferences and shortcomings.Among the profiles are those of mathematician and philosopher Bertrand Russell, who wondered in his autobiography how he managed to hurt the people around him quite without meaning to; biologist Alfred Kinsey, who excelled in academia but was ill at ease in social situations; and the writer Patricia Highsmith, who had very definite likes (fountain pens and absence of noise) and dislikes (television and four-course meals). From Albert Einstein to Philip of Spain, these intriguing individuals all showed clear evidence of autistic traits.This book will be of interest to general readers and anyone with a personal or professional interest in autism.
Ioan James is Savilian Professor of Geometry at Oxford University, UK.
Preface. Introduction. 1. Michelangelo Buonarroti (1475-1564). 2. Philip of Spain (1527-1598). 3. Isaac Newton (1642-1726). 4. Jonathan Swift (1667-1745). 5. John Howard (c.1726-1790). 6. Henry Cavendish (1731-1810). 7. Thomas Jefferson (1743-1826). 8. Vincent van Gogh (1853-1890). 9. Eric Satie (1866-1925). 10. Bertrand Russell (1872-1970). 11. Albert Einstein (1879-1955). 12. Bela Bartok (1881-1945). 13. Ramanujan (1887-1920). 14. Ludwig Wittgenstein (1889-1951). 15. Alfred Kinsey (1894-1956). 16. Simone Weil (1909-1943). 17. Alan Turig (1912-1954). 18. Patricia Highsmith (1921-1995). 19. Andy Warhol (1929-1987). 20. Glenn Gould (1932-1982). Conclusion. References. Index.
Find what you're looking for...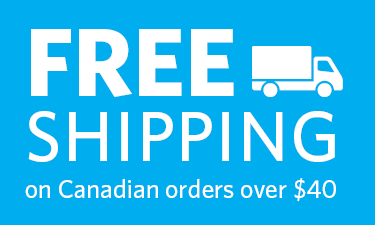 Publishers Represented
UBC Press is the Canadian agent for several international publishers. Visit our
Publishers Represented
page to learn more.