Asperger's Syndrome and Mindfulness
Taking Refuge in the Buddha
Jessica Kingsley Publishers
Understanding who you are can be a lonely and difficult process following the diagnosis of Asperger's Syndrome (AS). Asperger's Syndrome and Mindfulness illuminates this experience as an empowering path of discovery through the teachings of Buddhism. Chris Mitchell draws parallels between the experience of his own journey towards personhood through AS and the spiritual tenants of Theravada Buddhism, as outlined through the Eightfold Path, a guideline to personal development. Worry and anxiety, confusing desires or negative thoughts are among the everyday hindrances a person with AS faces. This book takes the reader through the key beliefs of Theravada Buddhism, such as Mindfulness and the Four Noble Truths, showing how practices such as Insight Meditation can lead to a positive resolution of these feelings. Talking openly about his own personal experiences, Chris Mitchell provides helpful tips and suggestions for improving confidence and self-esteem towards an overall better sense of self that will be of interest to anyone diagnosed with AS or their family and friends.
Chris Mitchell was diagnosed with Asperger's Syndrome in 1998, when he was 20 years old. Having completed an MA (Hons) in Information and Library Management, he currently works at Durham County Council. He is an active advocate for raising awareness of the positive aspects of AS, giving talks, seminars and workshops throughout the UK. He also offers mentoring and support services for school leavers and students entering higher education with AS. Chris has written an autobiography of his own experience of AS, entitled Glass Half-Empty, Glass Half-Full: How Asperger's Syndrome Has Changed My Life and practices meditation in his spare time.
Contents: Note on Terminology and Pronunciation. Dedications.1. Introduction The Path of Asperger's Syndrome. 2. Asperger's Syndrome and the Five Hindrances. 3. Starting with Who You Are How the Easiest Person to Like Can Be You. 4. Seeing the Truth How to Control Mind Proliferation and Others as They Really Are. 5. Gaining Insight from Those Around Me How Insight Can Strengthen One's Awareness. 6. Worrying in an Anxiety-Driven World How to Curb Tendency to Worry through Curtailing Stress and Anxiety. 7. Curtailing Feelings of Anger and Frustration How to Control and Respond to Anger Effectively. 8. Discipline and Routine How to Maintain Discipline within Routine, Including Managing Changes. 9. Developing Tolerance How to Develop Acceptance of and Openness towards Others without Resorting to Naivety. 10. Measuring Success and Goal-Setting How to Measure Success Realistically and Achieve without Distancing Ourselves from Truth. 11. Facing and Coping with Suffering How to Manage Feelings of Suffering (Dukkha) through Reflection. 12. Finding Balance in Mindfulness and Concentration How to Take Responsibility of One's Own World and Recognise the World Others Live Within. 13. Overcoming the Hindrances How a Person with Asperger's Syndrome Can Overcome Difficulties Associated with the Five Hindrances through Recognition of the Five Spiritual Faculties. 14. Epilogue University Reunion.
Find what you're looking for...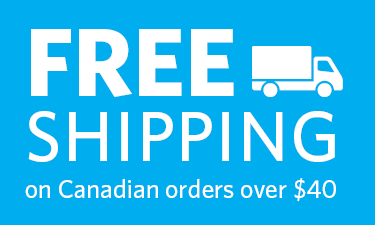 Publishers Represented
UBC Press is the Canadian agent for several international publishers. Visit our
Publishers Represented
page to learn more.