Asperger's Syndrome Workplace Survival Guide
A Neurotypical's Secrets for Success
Jessica Kingsley Publishers
The workplace can be a difficult environment for people with Asperger's Syndrome (AS) and this often impedes their ability to make use of particular skills and sustain meaningful and fulfilling employment.
This is the definitive guide to surviving and thriving in the workplace for people with AS. It includes everything from realistic strategies for meeting employer expectations, to how to get along with your colleagues and work as part of a team, multitask and manage projects, and handle anxiety and effectively resolve problems. Common employment challenges are illustrated through examples from the author's extensive experience coaching individuals with AS at all job levels, from entry-level to manager and professional positions.
The pragmatic recommendations in the book will benefit anyone with AS who is entering the workforce, as well as those who struggle to maintain employment, or who want to improve their performance and advance their careers.
Barbara Bissonette's book is a must-read for those with Asperger's syndrome preparing to enter the workforce or who are struggling in their jobs. It provides a comprehensive, well-organized wealth of knowledge about areas of possible workplace challenge along with concrete, practical coping strategies for successful employment. Most importantly, Barbara writes from a respectful, compassionate, non-judgmental viewpoint, weaving in real-life workplace stories gleaned from her years of successful coaching.

Her message is one of hope and encouragement. In addition to providing invaluable information and practical advice for individuals on the autism spectrum, The Asperger's Syndrome Workplace Survival Guide is an essential reference book for parents and professionals and should be required reading for every job coach and Vocational Rehabilitation counselor. The downloadable Guide for Employers section is an added bonus that should be standard reference material in every HR department across the country.

– Brenda Weitzberg, Executive Director, Aspiritech
Ever had a toolkit that had just the right tools you needed for a range of jobs? That's the feeling you get reading Asperger's Syndrome Workplace Survival Guide. Barbara's real-world examples and tactics will help people with Asperger's Syndrome land and hold jobs. It's also a great resource to help companies tap a pool of exceptional talent.

– Dan Coulter, author of Life in the Asperger Lane and co-founder of Coulter Video
There's a lot in this book that I wish I had known when I began planning my own career path… Barbara's book would have explained to me how spectrumites and neurotypicals can clash in workplace environments due to differences in communication styles, learning styles, social interaction and physical needs-things I was unaware of. From making the right first impression to being a team player and fitting in, Barbara guides the reader through the minefields of working in the foreign neurotypical culture. With her help, individuals on the spectrum can become useful to an organization, gain respect from their colleagues for their unique contributions, and begin to feel a sense of belonging.

– from the foreword by Yvona Fast, Support Groups Manager, GRASP, and author of Employment for Individuals with Asperger Syndrome or Non-Verbal Learning Disability
This is a one-of-a-kind resource that is equally useful to adults on the spectrum and neurotypical employers. Bissonnette very artfully uses her years of experience as an NT employer to offer detailed and practical "inside information" to the reader with AS, and does so with a voice that is genuinely sensitive. She is honest while respectful, encouraging without patronizing. This is going on my must-read list for my patients. Well done!

– Valerie L. Gaus, Ph.D., psychologist in private practice
Asperger's Syndrome Workplace Survival Guide provides a powerful guide to thriving in the workplace for any who have AS. It provides realistic stratefies for working with employers and colleagues both individually and as part of a team, teaches how to manage projects and resolves common problems, and considers how AS interacts with typical workforce demands.

– Midwest Book Review
...definitive guide to surviving and thriving in the workplace for people with Asperger's syndrome.

– Asperger East Anglia
Barbara Bissonette's book is loaded with common-sense, no-punches-pulled direct action examples of interventions by a personal coach intimately familiar with the real world of work and empathetic to the different workings of the ASD mind… It not only preaches the gospel of success but also explains employment failure warning signs and provides ASD adults with multiple pathways to high-grade, professionally-proven changes in behavior and attitudes likely to assure individual success in the workplace.

– Roger N. Meyer, author of Asperger Syndrome Employment Workbook
'Certified career development coach for adults with Asperger's syndrome (AS), Bissonnette here highlights common workplace challenges and provides concrete methods for positively acknowledging and addressing these challenges, as well as the steps necessary for success... VERDICT An excellent guide, helpful for handling sticky social situations. Sprinkled throughout are NT (neurotypical) tips on situations in which AS individuals may be too literal to pick up on subtleties and on why engaging in certain activities and social gatherings may enhance and improve their work performance. A perfect companion to Bissonnette's "Complete Guide to Getting a Job for Poeple with Asperger's Syndrome: Find the Right Career Path and Get Hired."

– Library Journal, starred review
Understanding Asperger's Syndrome itself is a pre-requisite for someone with AS; understanding exactly how it impacts in a real-life work context is quite another matter. Asperger's Syndrome Workplace Survival Guide overcomes this by providing the understanding and tools that a person with Asperger's needs in the workplace and explaining the rules of employment that can appear so alien. It is the perfect guide for surviving and thriving in the world of work!

– Malcolm Johnson, author of Managing with Asperger Syndrome
Barbara Bissonnette is a certified coach and the Principal of Forward Motion Coaching. She specializes in career development coaching for adults with Asperger's Syndrome and Non-Verbal Learning Disorder. She also provides training and consultation to employers. Prior to this, Barbara spent more than 20 years in business, most recently as Vice President of Marketing and Sales for an information services firm. In addition to first-hand experience hiring and managing people at all levels, she understands the challenges of Asperger's and NLD and focuses on practical strategies for employment success. She holds a graduate certificate in executive coaching from the Massachusetts School of Professional Psychology and is certified by the Institute for Professional Excellence in Coaching (iPEC). Barbara is the author of The Complete Guide to Getting a Job for People with Asperger's Syndrome, also published by Jessica Kingsley Publishers. She lives in Stow, Massachusetts.
1. What Does It Take to Make It in the NT Workplace, Anyway? 2. A Primer on Communication at Work. 3. Making the Right First Impression and Fitting In. 4. People Skills. 5. Executive Functions at Work: Managing Time and Getting Things Done. 6. Managing Anger, Frustration, Anxiety and Stress. 7. Managing Your Career. 8. Disclosure and Accommodations. 9. In the Final Analysis. Appendix: Asperger's Syndrome Guide for Employers. References. Bibliography. About the Author. Index.
Find what you're looking for...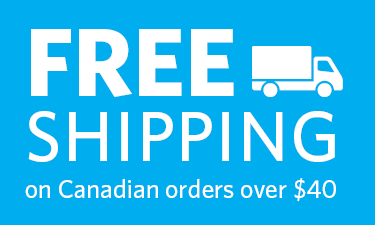 Publishers Represented
UBC Press is the Canadian agent for several international publishers. Visit our
Publishers Represented
page to learn more.