Aspies on Mental Health
Speaking for Ourselves
Jessica Kingsley Publishers
People with Asperger Syndrome (AS) can be particularly at risk of developing mental health difficulties such as anxiety and depression. Here, adults with Asperger Syndrome speak out about their own experiences of mental health issues, offering sound advice for other Aspies and providing valuable insights for family, friends and also for mental health professionals. Touching on everything from difficulties at work and college to coping with low self-confidence, self-harm, alcohol, misdiagnosis, sectioning, counselling, medication and battles with mental health services, the book provides a window into how people with AS experience mental health issues, and what can be done to help. The individual accounts describe innovative coping strategies and methods for maintaining emotional and psychological wellbeing as well as practical advice on things like how to stay positive and deal with day-to-day stress and meltdowns. This is essential reading for adults with Asperger Syndrome, and their families and friends, and will be a useful resource for psychologists, psychiatrists, mental health service providers and other professionals who support adults with Asperger Syndrome.
'At last a book that honestly declares the reality of a population's Mental Health status. It will only be as we take the named issues seriously and act upon these that our mental health outcome for all involved, especially those with Autism Spectrum Conditions (ASC), has an opportunity for prevention rather than cure. Certain environments can be conducive to health, others not so. As professionals we dare not miss the messages contained within this book. To do so would be detrimental to the future of humankind.'- Dr. Wendy Lawson'People who have Asperger's syndrome are at greater risk than the general population of developing a mental health problem. At last the story can be told of how life experiences, and especially being bullied, misunderstood and feeling lonely, can cause mental health problems for children and adults who have Asperger's syndrome. This book is essential reading for all staff employed in psychiatric services. Ignorance of Asperger's syndrome is no longer a valid excuse.'- Tony Attwood, author of The Complete Guide to Asperger Syndrome
Dr. Luke Beardon is Senior Lecturer in Autism at The Autism Centre, Sheffield Hallam University, UK. Dean Worton has Asperger Syndrome, and runs a successful website that supports adults with AS in the UK. He hosts meetings for its members, and works as a technical officer in the public sector.
Introduction. 1. Mental Health Services and Me: What Worked, and What Didn't. Janet Christmas. 2. Coping with Depression: Positive Advice for Aspies. Debbie Allan. 3. My Fur-lined Bucket: Alternative Methods of Dealing with Mental Health Issues. E Veronica Bliss. 4. This Aspie Life: The Undiagnosed Aspie Experience. 8ball. 5. A Colourful Rainbow: Embracing Autism as a Neurological Difference, Rather than a Mental Health Disorder. Melanie Smith. 6. Getting the Right Diagnosis, and its Impact on Mental Health: Is this the Best the NHS Can Do? Cornish. 7. Positive Mental Attitude: Coping with Setbacks, Knowing Your Own Strengths, and Finding Happiness Any Way You Can. Dean Worton. 8. "It's all in your head": The Dangers of Misdiagnosis. Neil Shepherd. 9. A Fairytale Life It Isn't (AKA Chapter 9): Alcohol, Self-harm, and the Benefits of Exercise. Alexandra Brown. 10. "Getting My Life Back": A Mother's Struggle to Get Mental Health Services for Herself and Her Son. Anne Henderson. 11. A Week in the Life Of: Strategies for Maintaining Mental Health as an Aspie. Steve Jarvis. 12. My Plastic Bubble: Dealing with Depression, Anxiety, and Low Self-confidence. Wendy Lim. 13. The Art of Being Content: Asperger Syndrome, Buddhism, and Me. Chris Mitchell. 14. A Journey Looking for Answers About the Way I Am. Anthony Sclafani. 15. A Label that Fits: Diagnoses, Self-harm, and Mental Health. Natasha Goldthorpe. 16. Through the Looking Glass into Lynette Land: Making Humour Work. Lynette Marshall. 17. Mental Health and the Workplace: Dealing with Criticism, Coping with Stress, and Taking Control of Your Environment. Dr. Christopher Wilson.
Find what you're looking for...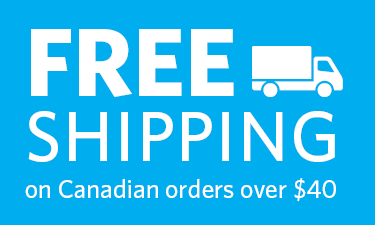 Publishers Represented
UBC Press is the Canadian agent for several international publishers. Visit our
Publishers Represented
page to learn more.