Over 50 b&w illustrations, photos, and maps
Asserting Native Resilience
Pacific Rim Indigenous Nations Face the Climate Crisis
Oregon State University Press
Indigenous nations are on the frontline of the climate crisis of the 21st century with cultures and economies that are among the most vulnerable to climate-related catastrophes. Native peoples around the Pacific Rim are also demonstrating historical resilience by developing responses to climate change that can serve as a model for Native and non-Native communities alike. 
Native American nations in the Pacific Northwest and Indigenous peoples around the Pacific Rim have been deeply affected by droughts, flooding, reduced glaciers and snowmelts that harm fish habitats, seasonal shifts in winds and storms, the northward shifting of species on the land and in the ocean, and many other factors that affect tribes' ability to continue cultural lifeways and treaty rights. Native peoples have survived the deep historical trauma and ecological wounds inflicted by colonization, epidemics, industrialization and urbanization. Indigenous peoples are creating defenses to harden their communities, mitigate losses, and adapt where possible, using tools of resilience that can have historically enabled tribes to respond to sudden environmental changes.
This anthology reflects different perspectives on Indigenous responses to the climate crisis, including the voices of traditional tribal leadership, Native and non-Native scientists, scholars and activists from the Pacific Northwest, British Columbia, Alaska, and Aotearoa / New Zealand. The book will be an important reference for students of Environmental Studies, Native Studies, geography, rural sociology, and other disciplines examining climate change.
Alan Parker is executive director of the Northwest Indian Applied Research Institute at Evergreen State College. Zoltán Grossman is a professor of geography and Native American and world indigenous peoples studies at Evergreen State College in Olympia, Washington.

Tribute to Renée Klosterman                                          

 

Foreword: Looking Ahead: Northwest Tribes' Responses to Climate Change / Billy Frank, Jr. (Nisqually), Chair, North West Indian Fisheries Commission (NWIFC)

Volume Introduction / Alan Parker (Chippewa-Cree), Evergreen faculty, NIARI Director; Zoltán Grossman, Evergreen faculty, NIARI senior research associate

 

Part 2:  Cultural Perspectives

Part Introduction

 

Indigenous Declarations on the Climate Crisis

Anchorage Declaration of Indigenous Peoples Global Summit on Climate Change;

International Indigenous Peoples Forum on Climate Change policy paper;

Mystic Lake Declaration of Native Peoples/ Native Homelands II workshop 2009;

Native Peoples/Native Homelands 1998 North American Indigenous Concerns

 

Alaska: Testimony from the Frontlines / Mike Williams (Yupiaq), co-chair of the Alaska Inter-Tribal Council

Sharing One Skin / Jeannette Armstrong (Okanagan Syilx), En'owkin Centre executive director, Penticton, British Columbia

Where Words Touch the Earth: Tribal Students Produce a Climate Change Video on the Coast Salish Moons / Greg Mahle (Upper Skagit) and Lexie Tom (Lummi), Northwest Indian College, Lummi Nation

Watching for the Signs / Chief Willie Charlie, Chehalis (Sts'Ailes), First Nation Chief; Vice-President of Union of B.C. Indian Chiefs

Different Ways of Looking at Things / Larry Merculieff (Aleut), Seven Generations Consulting, Pribilof Islands, Alaska

 

Part 3:  Effects of the Climate Crisis

Part Introduction

 

Impacts on Northwest Tribes / Terry Williams (Tulalip) and Preston Hardison, Tulalip Tribes natural resources staff

Climate Change Implications for Quileute and Hoh Tribes of Washington / Chelsie Papiez, Evergreen graduate student; NOAA Fellow.

Maori Perspectives on Climate Change / Brett Ata Stephenson (Maori), Senior Lecturer in Environmental Sciences at the Maori university Te Whare Wananga o Awanuiarangi

Impacts of Global Climate Change / Brad Burnham, Evergreen graduate student

Effects of Climate Change on Women's and Children's Health / Debra McNutt, Evergreen graduate student, for the Community Alliance and Peacemaking Project

 

 

Part 4:  Current Responses

Part  Introduction

 

Indigenous Responses to the International Climate Change Framework / Zoltán Grossman, Evergreen faculty, NIARI senior research associate

On Our Own Adapting to Climate Change / Rudolph C. Rÿser (Cowlitz), Chair, Center for World Indigenous Studies

Swinomish Climate Change Initiative / Excerpts from Draft Impact Assessment Technical Report and Climate Adaptation Action Plan

Honorable Community Engagement / Shelly Vendiola (Swinomish/Lummi/Filipina), Swinomish Climate Change Initiative's Climate Change Education and Awareness Group

Native Renewable Energies / Articles on the national overview and Tulalip's Qualco Energy biogas project

 

Part 5:  Possible Paths

Part Introduction

 

Kaua e mangere — Do Not Be Idle: Maori Responses in a Time of Climate Change / Brett "Ata" Stephenson (Maori) environmental scientist

Potential Paths for Native Nations / Laural Ballew (Lummi) and Renée Klosterman, Evergreen graduate students

No Longer the "Miner's Canary": Indigenous Nations' Responses to Climate Change / Zoltán Grossman, Evergreen faculty, NIARI senior research associate

Recommendations to Indigenous Government Leadership / Alan Parker (Chippewa-Cree), Evergreen faculty, NIARI Director

 

 

Back matter/Resources

Native Climate Change Resource Directory / Jamie Bown, Evergreen student, NIARI research associate, and Zoltán Grossman

Listing of Indigenous governments, NGOs and communities researching and responding to climate change

Northwest Tribes: Meeting the Challenge of Climate Change

Community Organizing Booklet, edited by Debra McNutt, NIARI research associate

Contributors' Biographies
Find what you're looking for...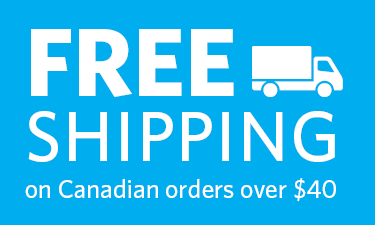 Publishers Represented
UBC Press is the Canadian agent for several international publishers. Visit our
Publishers Represented
page to learn more.