$61.95

Back Order
Ships in 4-6 weeks.
GO TO CART
At the Desert's Green Edge
An Ethnobotany of the Gila River Pima
The University of Arizona Press
Winner of the Society for Economic Botany's Klinger Book Award

The Akimel O'odham, or Pima Indians, of the northern Sonoran Desert continue to make their home along Arizona's Gila River despite the alarming degradation of their habitat that has occurred over the past century. The oldest living Pimas can recall a lush riparian ecosystem and still recite more than two hundred names for plants in their environment, but they are the last generation who grew up subsisting on cultivated native crops or wild-foraged plants. Ethnobiologist Amadeo M. Rea has written the first complete ethnobotany of the Gila River Pima and has done so from the perspective of the Pimas themselves.

At the Desert's Green Edge weaves the Pima view of the plants found in their environment with memories of their own history and culture, creating a monumental testament to their traditions and way of life. Rea first discusses the Piman people, environment, and language, then proceeds to share their botanical knowledge in entries for 240 plants that systematically cover information on economic botany, folk taxonomy, and linguistics. The entries are organized according to Pima life-form categories such as plants growing in water, eaten greens, and planted fruit trees. All are anecdotal, conveying the author's long personal involvement with the Pimas, whether teaching in their schools or learning from them in conversations and interviews.

At the Desert's Green Edge is an archive of otherwise unavailable plant lore that will become a benchmark for botanists and anthropologists. Enhanced by more than one hundred brush paintings of plants, it is written to be equally useful to nonspecialists so that the Pimas themselves can turn to it as a resource regarding their former lifeways. More than an encyclopedia of facts, it is the Pimas' own story, a witness to a changing way of life in the Sonoran Desert.
Sets a new standard for ethnobotanical research.'—American Anthropologist

'Phenomenal . . . every person interested in American people and plants should use this book.'—Economic Botany

'The finest ethnobotanical book available . . . [a] masterpiece.'—Human Mosaic
 
Amadeo M. Rea is an ethnobiologist and ornithologist who has conducted research on the Gila River Indian Reservation over a period of thirty years. He is also the author of Once a River: Bird Life and Habitat Changes on the Middle Gila
List of Illustrations
List of Tables
Foreword by Gary Paul Nabhan
Acknowledgements
Introduction

Part 1: The Pima and Their Country
1. The Gila Pima
2.Native Consultants
3. Historic Pima Habitats
4. The Pima Cultural Ecosystem
5. A People without a River
6. Modern Gila Pima Habitats
7. A Dietary Reconstruction
8. Words for Mapping the Natural World

Part 2: Gila Pima Plants
Plan of the Folk Generics (Biological Species Accounts)
Group A. Shuudagi ch-ed Ha'ichu Vuushdag: plants Growing in or on the Water
Group B. Akimel ch-ed Ha'ichu Chuuchim: Plants Standing in the River, Emergents
Group C. Vashai: Grasses, Grassy Plants, Forage Plants, Hay
Group D: Sha'i: Bushes
Group E. U'us Chuuchim: Trees
Group F. Iivagi: Eaten Greens
Group G. Covert Category: Wild Animals
Group H. Covert Category: Cactuslike plants
Group I. E'es Crops, Planted Things
Group J. Ha'ichu Iibdag: Planted Fruit Trees
Group K.Category Unknown: Miscellaneous Unaffiliated Plants
Group L.Unassigned Organisms: Not Ha'ichu Vuushdag, Things That Grow Up
Appendices
Bibliography
Index
Find what you're looking for...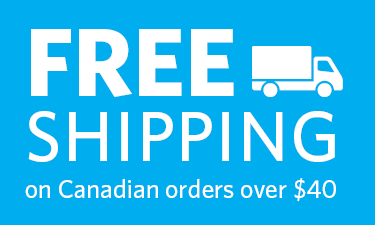 Publishers Represented
UBC Press is the Canadian agent for several international publishers. Visit our
Publishers Represented
page to learn more.