Athabasca University Press (AU Press) is the centre of scholarly publishing expertise for Athabasca University, Canada's Open University. It is the first scholarly press to be established by a Canadian university in the twenty-first century. AU Press is dedicated to the dissemination of knowledge and research through open access digital journals and monographs, as well as through new electronic media. AU Press will offer its imprint only to scholarship of the highest quality, as determined through peer review.
Showing 41-50 of 136 items.
Lives of Aboriginal Women of the Canadian Northwest and Borderlands
Athabasca University Press
Recollecting is a rich collection of essays that illuminate the lives of late eighteenth century to the mid-twentieth century Aboriginal women.
More info
Athabasca University Press
A dream-like voyage exploring Mexican cowboys, robots, and convenience store clerks, this collection shatters all preconceived notions of poetry.
More info
To Lead Our Organizations in a Conscientious and Authentic Manner
Athabasca University Press
Dr. Lyse Langlois highlights ethical issues in workplace culture while looking at practices that encourage productive relationships between co-workers.
More info
Adventures of a Canadian Communist
Athabasca University Press
Bert Whyte's fascinating memoir of life as an underground historical rogue who spent 40 years navigating left-wing politics and communism in Canada.
More info
Athabasca University Press
Renowned poet E.D. Blodgett pays poetic homage to Prague in this collection of poems celebrating the legendary city's rich lifeblood.
More info
Athabasca University Press
Musing is a book of sonnets, combining one of poetry's most classic forms with history and landscape.
More info
Athabasca University Press
Set in the Dirty Thirties, this prairie classic novel concerns Tom Sukanen's wild scheme to build a ship in the middle of a Ssaskatchewan wheatfield.
More info
Essays on Canadian Women's History
Athabasca University Press
Through Feminist Eyes gathers in one volume the most incisive and insightful essays written to date by the distinguished Canadian historian Joan Sangster.
More info
A Meditation and History on the Great Plains
Athabasca University Press
Goodlands suggests methods for redeveloping the Great Plains region that are founded on native cultural values.
More info
Athabasca University Press
Charles Noble's poems push the boundaries of formal logic, using a poetic revitalization of the syllogism to experiment with conventionality.
More info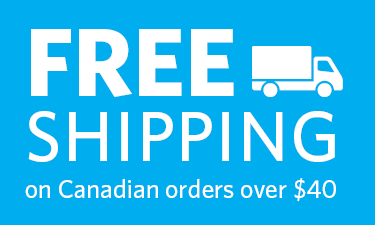 Find what you're looking for...
Publishers Represented
UBC Press is the Canadian agent for several international publishers. Visit our
Publishers Represented
page to learn more.