$26.95

Back Order
Ships in 4-8 weeks.
GO TO CART
Attacking Anxiety
A Step-by-Step Guide to an Engaging Approach to Treating Anxiety and Phobias in Children with Autism and Other Developmental Disabilities
Jessica Kingsley Publishers
Drawing on the principles of Cognitive Behavioral Therapy (CBT), this book sets out a clear, enjoyable, step-by-step approach for addressing the sorts of anxieties, fears and phobias that are so common in children and teens with Autism Spectrum Disorders (ASD) and related challenges.
Using this easy-to-follow model, parents and professionals will have the tools they need to help children and teens cope with and sometimes overcome anxieties caused by everyday occurrences. The book covers seven common scenarios, from fears of environmental sounds and visiting the doctor or dentist, to anxieties around transitions, changes to schedules and an intolerance for making mistakes. The model can be adapted to suit almost any anxiety or phobia and is ideal for use at home, at school and in clinical settings where it can be integrated into a variety of treatment approaches and styles.
Designed to help parents of children with autism spectrum disorders and the teachers and therapists who work with them, this book is an excellent resource for successfully alleviating many of the anxieties and phobias that interfere with life enjoyment, not only for the child but for the entire family.
The peaceful cover well expresses Levine and Chedd's gentle and effective approach to resolving anxiety and phobias in children with developmental difficulties. By showing how to break child's fears down into more tolerably-sized 'chunks,' they provide a means of keeping the child engaged in the therapeutic work, preventing the frequent dropouts of behavioral treatment. While they designed a method for children with special needs, it will enhance the treatment of any child or teen with anxiety or phobias. Clear and direct enough to instruct a beginning clinician, it is rich and innovative enough to teach experienced therapists.

– Richard Bromfield, PhD, Harvard Medical School, author Doing Therapy with Children and Adolescents with Asperger Syndrome and Embracing Asperger's
Karen Levine, Ph.D., is a Psychologist and Instructor in Psychology at Harvard Medical School.
Naomi Chedd, LMHC, is a Mental Health Counselor and Educational Consultant in Private Practice in Lexington, MA.
Karen and Naomi have worked collaboratively with children with autism and developmental disabilities for almost 20 years. They have written many articles for families, therapists and educators and they frequently present at conferences. Their book, Replays: Using Play to Enhance Emotional and Behavioural Development for Children with Autism Spectrum Disorders (ISBN 9781843108320) is also published by JKP.
Preface. 1. What is a Phobia and How do Phobias Evolve Over Time? 2. Overview of Phobia Treatment. 3. Gradual Exposure, Humor and Interactive play. 4. The 4-Step Treatment Model. 5. Treating Sophia's Phobia of Thunderstorms and Bugs. 6. Treating Will's Phobia of Environmental Sounds, including Flushing Toilets, Hand Dryers and Vacuum Cleaners. 7. Treating Michael's Phobia of Injections and Blood Draws. 8. Treating Jacob's Phobia about Losing Games and Not Being First. 9. Treating Li's Phobia of Clowns, Mascots and People in Costumes. 10. Treating Jordan's Phobia about Being Late and Making Mistakes. 11. Collaborating with Other Professionals. Appendix. Unbundling Phobias: Idea List.
Find what you're looking for...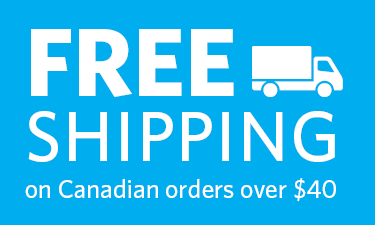 Publishers Represented
UBC Press is the Canadian agent for several international publishers. Visit our
Publishers Represented
page to learn more.