5 b&w illustrations, 40 tables
Attitudinal Decision Making in the Supreme Court of Canada
This book provides a comprehensive exploration of ideological patterns of judicial behaviour in the Supreme Court of Canada. Relying on an expansive database of Canadian Supreme Court rulings between 1984 and 2003, the authors present the most systematic discussion of the attitudinal model of decision making ever conducted outside the setting of the US Supreme Court. They test the assumption, accepted by many political scientists, that conflict in the courts is due in large part to ideological divisions among the members. The groundbreaking discussion of the viability of the attitudinal model as a unifying theory of judicial behaviour in high courts around the world will be essential reading for a wide range of legal scholars and court watchers.
In this thorough study, Ostberg and Wetstein apply the attitudinal theory of judicial decision-making, well established in the United States as a predictor of judicial behavior, to Supreme Court of Canada cases between 1984 and 2003 ... The book is clearly and concisely written and of interest to both legal scholars and laypeople with an interest in politics.
In my estimation, this is the most comprehensive analysis of the individual voting patterns of Supreme Court justices to date. No other work … provides as nuanced an analysis of the ideological variances of the justices across a range of policy issues. Ostberg and Wetstein have clearly demonstrated that value preferences and ideological considerations structure the voting records of justices … Their work will bolster the call for greater public scrutiny of judicial appointments to the Supreme Court of Canada.
This important book adds much to our understanding of both judicial decision making and the Supreme Court of Canada. The authors analyze the impact of the justices' policy preferences on their choices and … offer insights on the ways that institutional attributes of courts shape the behaviour of their judges. The book will contribute to the ongoing debate over the forces that shape judicial behaviour.
C.L. Ostberg is a professor of political science and director of the pre-law program at the University of the Pacific in Stockton, California. Matthew E. Wetstein is a professor of political science at Delta College in Stockton, California.
Tables and Figures
Acknowledgments
1 Models of Judicial Behaviour and the Canadian Supreme Court
2 The Viability of the Attitudinal Model in the Canadian Context
3 Measuring Judicial Ideology
4 Attitudinal Conflict in Criminal Cases
5 Attitudinal Conflict in Civil Rights and Liberties Cases
6 Attitudinal Conflict in Economic Cases
7 Attitudinal Consistency in the Post-Charter Supreme Court
8 The Political and Social Implications of Post-Charter Judicial Behaviour
Notes
References
Index
Find what you're looking for...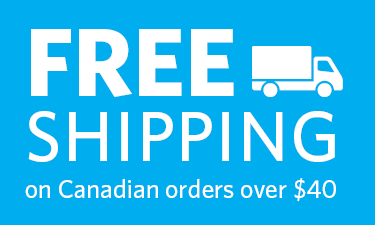 Publishers Represented
UBC Press is the Canadian agent for several international publishers. Visit our
Publishers Represented
page to learn more.