$49.95

Back Order
Ships in 4-8 weeks.
GO TO CART
Authentic Movement
Essays by Mary Starks Whitehouse, Janet Adler and Joan Chodorow
Jessica Kingsley Publishers
'Patrizia Pallaro's second volume of essays on Authentic Movement, eight years after her first, is a tour de force. It is indeed "an extraordinary array of papers", as Pallaro puts it, and an immensely rich, moving and highly readable sweep through the landscapes of Authentic Movement, "this form of creative expression, meditative discipline and/or psychotherapeutic endeavour". You don't need to practice Authentic Movement to get a lot out of this book, but it certainly helps! I defy anyone to read the first two sections and not be curious to have their own experience.'- Sesame Institute'Authentic Movement can be seen as a means by which analysts can become more sensitive to unconscious, especially pre-verbal aspects of themselves and their patients.'- Body Psychotherapy Journal Newsletter'This book is a collection of articles, some of which are interviews, brought together for the first time. It is very valuable to have them all together in one place...It is a wonderful collection of articles on topics you have always wanted to read, such as the role of transference in dance therapy or Jung and dance therapy. The book also includes scripts for exercises.'- SomaticsAuthentic Movement, an exploration of the unconscious through movement, was largely defined by the work of Mary Starks Whitehouse, Janet Adler and Joan Chodorow. The basic concepts of Authentic Movement are expressed for the first time in one volume through interviews and conversations with these important figures, and their key papers. They emphasize the importance of movement as a means of communication, particularly unconscious or 'authentic' movement, emerging when the individual has a deep, self-sensing awareness - an attitude of 'inner listening'. Such movement can trigger powerful images, feelings and kinesthetic sensations arising from the depths of our stored childhood memories or connecting our inner selves to the transcendent.In exploring Authentic Movement these questions are asked:- How does authentic movement differ from other forms of dance and movement therapy?- How may 'authentic' movement be experienced?
'I am certain that anyone who has written extensively on the practice of Authentic Movement will share in my deep expression of appreciation toward Patrizia Pallaro for this exemplary compilation of papers. To date, this is the most complete compliation of the three most influential pioneers of what today has become known throughout the world as Authentic Movement. Each author's unique style of writing continually reminds the reader of the value, meaning, and purpose of this profound and often misunderstood practice that asks its participants to delve into the realms of the unconscious rarely explored within a western cultural context.'- American Journal of Dance Therapy
Patrizia Pallaro holds a doctorate in Clinical Psychology from the University of Padua in Italy and an MA in Dance/Movement Therapy from UCLA. She was formerly director of a residential and day treatment program in San Francisco and faculty member at John F Kennedy University's Transpersonal and Holisitic Counseling Center in Oakland. She is widely published in the USA and Italy on Dance/Movement applications. A licensed psychotherapist and registered dance therapist, she is a member of the California Association of Marriage and Family Therapists, the American Dance Therapy Association, the Italian Association of Psychologists, the Association of Women in Psychology, and the Northern California Society for Psychoanalytic Psychology. She was President of the Northern California Chapter of the American Dance Therapy Association from 1994 to 1998.
Introduction, Patrizia Pallaro. Part I: Mary Starks Whitehouse. 1. An Approach to the Center: An Interview with Mary Whitehouse, Gilda Frantz. 2. Conversation with Mary Whitehouse. Frieda Sherman. 3. Creative Expression in Physical Movement is Language without Words. Mary Starks Whitehouse. 4. The Tao of the Body. Mary Starks Whitehouse. 5. Physical Movement and Personality. Mary Starks Whitehouse. 6. Reflections on a Metamorphosis. Mary Starks Whitehouse. 7. The Transference and Dance Therapy. Mary Starks Whitehouse. 8. C.G.Jung and Dance Therapy: Two Major Principles. Mary Starks Whitehouse. Part II: Janet Adler. 9. An Interview with Janet Adler. Neala Haze and Tina Stromsted. 10. Integrity of Body and Psyche: Some Notes on Work in Progress. Janet Adler. 11. Authentic Movement and Sexuality in the Therapeutic Experience. Janet Adler. 12.Who is the Witness? A Description of Authentic Movement. Janet Adler. 13. Body and Soul. Janet Adler. 14. The Collective Body. Janet Adler. Part III: Joan Chodorow. 15. An Interview with Joan Chodorow. Nancy Zenoff. 16. Philosophy and Methods of Individual Work. Joan Chodorow. 17. Dance Therapy and the Transcendent Function. Joan Chodorow. 18. Dance/Movement and Body Experience in Analysis. Joan Chodorow. 19. To Move and be Moved. Joan Chodorow. 20. The Body as Symbol: Dance/Movement in Analysis. Joan Chodorow. 21. Active Imagination. Joan Chodorow. Index.
Find what you're looking for...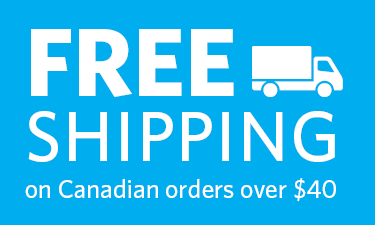 Publishers Represented
UBC Press is the Canadian agent for several international publishers. Visit our
Publishers Represented
page to learn more.