$53.95

Back Order
Ships in 4-8 weeks.
GO TO CART
Authentic Movement: Moving the Body, Moving the Self, Being Moved
A Collection of Essays - Volume Two
Jessica Kingsley Publishers
Praise for the first volume:'It is very valuable to have [this collection of articles] all together in one placea rich repository of insights and experiences for all the somatic disciplines. It is a wonderful collection of articles.' - Somatics This second volume on Authentic Movement - a new discipline aiding the creative process in choreography, writing, theatre performance, dance, graphic and expressivearts, as well as spirituality - is an engaging and dynamic collection of scholarly essays, personal stories, practical suggestions and resources. It reflects cutting edge work on creative expression, meditative discipline and psychotherapeutic endeavour.Part I comprises five chapters written by the most prominent Authentic Movement practitioners and teachers and introducing the foundations and principles of Authentic Movement. In Part II, the contributors return to the source of Authentic Movement - the psychotherapeutic setting - and provide an in-depth examination of the personal processes in the therapeutic relationship and the potential of Authentic Movement to facilitate personal growth and change. Part III traces the development of Authentic Movement as a spiritual path and as interface with other spiritual practices. Part IV provides an overview of new developments in Authentic Movement, Part V offers inspiring personal accounts and Part VI provides guidelines drawn from practice as well as tools and resources. These latter chapters sow the seeds for a new understanding and directions for the developments of Authentic Movement.This authoritative text is indispensable for practitioners of Authentic Movement, students and teachers working in the field of dance therapy, art therapists, all creative arts therapists and body psychoanalysts.
'This book, like Authentic Movement, opens doors to the outside world as well as the inside one.'- Dance and Body Psychotherapy Journal'My experience of this collection of essays is that many of the chapters stand on their own as entirely fascinating, expanding and enriching of insights,perspectives and accounts of highly creative work being done by skilled and adaptable practitioners.'- British Psychodrama and Sociodrama Journal'An Exquisite offering to Therapists, Artists and anybody with a desire to look deeply into the relationship with the self, with other, the earth and the devine. Satisfied intellectually, creatively, emotionally and spiritually I can happily recommend this book as a long term investment for Creative Art Therapists.'- JIDCAT'An impressive array of historical, clinical, theoretical and educational papers by the two living pioneers... And over three dozen practitioners who have developed this form in various settings and communities throughout the world.' - Body, Movement and Dance in Psychotherapy'Patrizia Pallaro has compiled a collection of must-read works from contemporary authors and practitioners experienced in the discipline of Authentic Movement...Pallaro's book will kindle a passion for the process of Authentic Movement in all who read these excellent articles, novice and expert alike. It is particularly recommended for those advanced in the fields of psychology, dance/movement therapy, and body-based psychotherapies.' - American Journal of Dance Therapy
Patrizia Pallaro holds a doctorate in Clinical Psychology from the University of Padua in Italy and an MA in Dance/Movement Therapy from the University of California, Los Angeles. She was formerly director of a residential and day treatment program in San Francisco and faculty member at John F. Kennedy University's Transpersonal and Holistic Counseling Center in Oakland. She has published widely in the USA and Italy on Dance/Movement applications and has compiled and edited two volumes on Authentic Movement, the first of which, Authentic Movement: Essays by Mary Starks Whitehouse, Janet Adler and Joan Chodorow, was published by Jessica Kingsley Publishers. A licensed psychotherapist and registered dance therapist, she is a member of the California Association of Marriage and Family Therapists, the American Dance Therapy Association, the United States Association of Body Psychotherapy, APA Division of Psychoanalysis (Div. 39) and the Association of Women in Psychology. She is on the faculty of Art Therapy Italiana, Bologna, Italy and a Fellow of the International Psychotherapy Institute - IPI (formerly IIORT), Chevy Chase, Maryland, USA.
Contents. Acknowledgments. Introduction, Patrizia Pallaro. Part One: The foundation. 1. From Autism to the Discipline of Authentic Movement. Janet Adler. 2. Inner-Directed Movement in Analysis: Early Beginnings. Joan Chodorow. 3. Reflections on Mary Starks Whitehouse. Susan Frieder. 4. A Dancing Spirit: Remembering Mary Starks Whitehouse. Edith Sullwold with Mary Ramsay. 5. Authentic Movement. Daphne Lowell. 6. The Road In: Elements of the Study and Practice of Authentic Movement. Tina Stromsted and Neala Haze. 7. Witnessing and the Chest of Drawers. Alton Wasson. Part Two: Psychotherapy. 8. Authentic Movement as Active Imagination. Penny Parker Lewis. 9. Moving Towards Complexity: The Myth of Echo and Narcissus. Antonella Adorisio. 10. On synchrony. Julie Joslyn Brown and Zoe Avstreih. 11. Journeying Between Will and Surrender in Authentic Movements: A Personal and Clinical Perspective. Marcia Plevin. 12. Authentic Movement in Clinical Work. Shira Musicant. 13. Authentic Movement: Clinical and Theoretical Considerations. Shira Musicant. 14. Against the Wall, Her Beating Heartt: Working with the Somatic Aspects of Transference, Countertransference and Dissociation. Barbara Holifield. 15. Merging and Differentiating. Wendy Wyman-McGinty. 16. Somatic Countertransference: The Therapist in Relationship. Patrizia Pallaro. 17. Authentic Movement: A Safe Place for Group Therapy. Anne Hebert Smith. 18. The Dancing Body in Psychotherapy: Reflections on Somatic Psychotherapy and Authentic Movement. Tina Stromsted. 19. The Body in Analysis: Authentic Movement and Witnessing in Analytic Practice. Wendy Wyman-McGinty. Part Three: Spirituality. 20. The Discipline of Authentic Movement as Mystical Practice: Evolving Moments in Janet Adler's Life and Work. Tina Stromsted. 21. From Seeing to Knowing. Janet Adler. 22. Achieving Body Permanence: Authentic Movement and the Paradox of Healing. Zoe Avstreih. 23. Calling Spirit Home: How Body Becomes Vessel for Spiritual Animation. Jeanne Castle. 24. Authentic Movement: A Theoretical Framework Based in Tibetan Buddhist thought. Carol Fields. Part Four: New horizons. 25. Authentic Movement as a Form of Dance Ritual. Daphne Lowell. 26. Being Seen, Being Moved: Authentic Movement and Performance. Andrea J. Olsen. 27. Learning to Love: How Art Therapy and Authentic Movement Transform Being. Suzanne Lovell. 28. Moving Toward Health: Authentic Movement and Breast Cancer. Sandy Dibbell-Hope. 29. The Discovery of Deep Ecology through the Body: A Practice in Authentic Movement. Cassielle Alaya Bull. 30. Oracles: Authentic Movement and the I Ching. Susan Bauer. 31. Authentic Movement: From Embryonic Curl to Creative Thrust. Ariane Goodwin. 32. The Pleasure of the Text: Embodying Classical Theatrical Language through the Practice of Authentic Movement. Judith Koltai. 33. The Movement of All Things: Authentic Movement and Quantum Physics. Marcia Plevin. 34. Moving the Outer Rim In: Authentic Movement and Nonviolence. Lisa Tsetse. Part Five: Personal stories. 35. Shadow and Other. Sandy Dibbell-Hope. 36. Dances Left in Time and Space: Passing on Lineage with Grace. Heidi Ehrenreich. 37. Unlocking, Unblocking the Temple Door. Wendy Goulston. 38. There is an Angel. Soraia Jorge. 39. The Seeker and the Seer. Bill McCully. 40. Tracing the Brace. Margareta Neuberger. 41. Riding the Wave's Edge. Jan Sandman. 42. Moving and Seeing: Manhood Come Tumbling Down. Sox Sperry. 43. Stirred to Action. David Mars. Part Six: After notes. 44. Questions: Teaching the Discipline. Janet Adler. 45. Guidelines in Practice: Authentic Movement in a Leaderless Group. Leaderless Berkeley Collective 1995. 46. Authentic Movement: Guidelines for a Providence Shared-Lead Group. Lynn Garland. 47. Resources. Contributors. Subject Index. Author Index.
Find what you're looking for...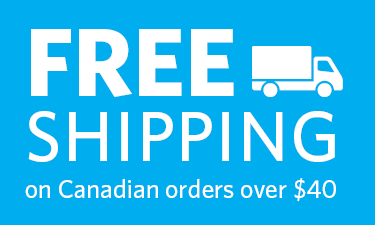 Publishers Represented
UBC Press is the Canadian agent for several international publishers. Visit our
Publishers Represented
page to learn more.