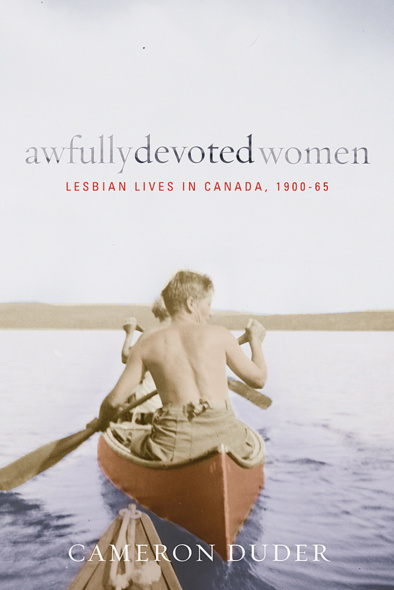 Awfully Devoted Women
Lesbian Lives in Canada, 1900-65
The lives of many lesbians who grew up before 1965 remain cloaked in mystery. Historians have illuminated the worlds of upper-middle-class "romantic friends" and working-class butch and femme women who frequented lesbian bars in the '50s and '60s. The majority of lesbians, however, were lower-middle-class women who hid their sexual identity by engaging in discreet social and sexual relationships.
Drawing on correspondence, interviews, journals, and newspaper articles, Awfully Devoted Women offers a nuanced portrait of the lives of middle-class lesbians in the decades before the gay rights movement in English-Canada. Accounts and explorations of these women's sexual practices, thoughts on same-sex desire, and relations with friends and family unveil a world of private relationships, house parties, and discreet social networks. This intimate study of the lives of women forced to love in secret not only challenges the idea that lesbian relationships in the past were asexual, it also reveals the courage it took for women to explore desire in an era when they were supposed to know little about sexuality.
Awfully Devoted Women is the first book-length study of lesbian sexuality, relationships, and community in Canada before 1965. It will be of interest to students and practitioners of Canadian history and women's studies and to anyone interested in the history of sexuality.
This book will be of interest to students and practitioners of Canadian history and women's studies and to anyone interested in the history of sexuality.
Engaging and accessible without slacking on the analysis, this book is required reading for anybody with an interest in the history of lady-lovin' ladies.
An excellent contribution to canadian lesbian historiography and to the growing literature on gender and sexuality. Highly recommended.
Awfully Devoted Women tells the awfully interesting stories of two groups of Canadian women – upper-middle-class professionals from the first half of the twentieth century and lower-middle class women in the postwar period – who fill in the gaps between romantic friendship and the working-class bar culture. By showing us women who kept their desire and love for women private, yet could locate others like themselves, Duder helps to transform our understanding of the closet.
Cameron Duder is an independent researcher based in Vancouver. His research interests include sexuality, transgender studies, and the history of mental health.
Acknowledgments
Introduction
Part 1: Awfully Devoted Odd Women
1 Relationships Between Women: The "knitting together of mind and spirit"
2 Lesbian Social Worlds, 1900-50: "So there seems to be a fair amount of it about"
3 Physical Sexuality: "How did you get here Miss Brown?"
Part 2: Lesbian Lives after the Second World War
4 Growing Up under Heteronormativity
5 Sexual Relationships in Postwar Canada: "We found our way to it easily enough"
6 Making the Unspoken Plain: Sexual Practice
7 Relationships: Lesbian Couples and Their Families
8 Middle-Class Lesbian Community in the 1950s and 1960s
Conclusion
Notes
Selected Bibliography
Index
Find what you're looking for...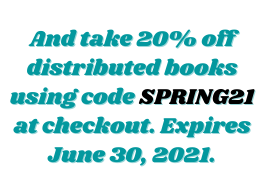 Publishers Represented
UBC Press is the Canadian agent for several international publishers. Visit our
Publishers Represented
page to learn more.