Backcountry Pilot
Flying Adventures with Ike Russell
The University of Arizona Press
When people get together around southern Arizona, there's a good chance that somebody will say, "That reminds me of the time I flew with Ike Russell. . . . " A backcountry pilot famous for his jaunts into the wildest, most remote regions of the borderlands, Alexander "Ike" Russell has become something of a legend since his death in 1980, and the stories surrounding his flights never fail to amaze.

This book combines biography and oral history by offering a wide range of anecdotes and remembrances about Ike by friends and family. Many describe the great adventures and gut-wrenching close calls that have become enshrined in local folklore as classic "Ike Russell stories," in all their hair-raising and hilarious splendor.

Russell was an easterner who moved to Arizona for his health and got his pilot's license in 1948—despite suffering from a respiratory disorder that would have kept other men firmly anchored to the ground. Over the years he flew scientists and other scholars to remote field locations in Mexico's Gulf of California and Sierra Madre Occidental that otherwise might not have been investigated. He often landed on short and dangerous airstrips and never seemed to mind running out of gas, getting caught without provisions, or attempting night landings in unlighted terrain. He took along a teapot wherever he went—and wherever he stopped, his first priority was to brew a quick cup.

Backcountry Pilot is the story of a larger-than-life adventurer, with those who knew Ike sharing tales tall and true about his famous exploits, brushes with fate, and sometimes narrow escapes from the jaws of disaster. It includes reminiscences by such scientists and friends as botanist Richard Felger, whom Ike frequently flew down to Seriland; ethnohistorian Bernard Fontana, whom Ike took to Tarahumara country; and paleoecologist Paul Martin, who talked Ike into a nine-month trip through Africa over totally unfamiliar terrain. A concluding chapter by Thomas Bowen offers a brief biographical sketch of Russell.

Ike Russell was a central figure for a generation of people who studied the southwestern desert and who helped others see it as a biological treasure rather than a wasteland. More than a highly skilled bush pilot, he was an extraordinary human being who touched the lives of everyone he met. For those who never got the chance, Backcountry Pilot secures Ike Russell's legacy in the desert skies.
"The book is meticulously edited and well illustrated. Anyone who is captivated by the wild landscapes of coastal Sonora, the Midriff islands, and the northern Sierra Madre Occidental will enjoy this fine tribute to Ike Russell." —Journal of Arizona History
"This highly readable work is a tribute by his friends and family telling their remembrances of a character." —Journal of the West
Thomas Bowen is Professor Emeritus of Anthropology at California State University, Fresno, and a research associate at the University of Arizona's Southwest Center.
List of Maps
Preface
I… The Gulf of California
1. Sinaloa Shootout RICHARD STEPHEN FELGER
2. Fuel Is Where You Find It PAUL DAYTON
3. Landing in the Dark BRUCE HAYWARD
4. A Greenhorn in the Gulf JOY COOPER
5. A Fine Day for Playing Hooky
CATHY MOSER MARLETT
6. Cebúfaloed in Guaymas JAIME ARMANDO MAYA
7. Flying with Mexican Fruit Flies BI L L HEED
8. Mexico without a Permit DAVID POLICANSKY
9. In Search of the Wild Boojum
ROBERT R. HUMPHREY
10. Of Course There's Enough Gas DEAN BROOKS
11. The Search for a Desert Bighorn Lamb
CHUCK HANSON
12. Bringing the Desert Bighorn Lamb Home
JEAN RUSSELL
13. The One Percent Flight THOMAS BOWEN
14. Marooned on a Desert Island SUSAN RANDOLPH
II… The Sierra Madre Occidental
15. Bones, Boundaries, and the Tarahumara
BERNARD L . FONTANA
16. Letter from the Rascón Ranch
JEAN RUSSELL
17. Chasing Birds in the Sierra Madre
H. RONALD PULLIAM
viii BACKCOUNTRY PILOT
III… Africa and Madagascar
18. Corners of the Earth: Africa
PAUL S. MARTIN
19. Looking for Lemurs on the Great Red Island
ALAN WALKER
IV… Southern Mexico and
South America
20. Lights Out in Ixtepec WI L L I A M T. STARMER
21. A Magical Musical Tour of Mexico
MARY MCWHORTER
22. Corners of the Earth: South America
PAUL S. MARTIN
23. You Don't Need to Be Relatives
to Make a Family HECTOR D'ANTONI
V… Learning and Teaching
24. First Flight PAUL DAYTON
25. The Old Pilot and a Young Stud
DRUM HADLEY
26. Wearing the Wings KEN MCVICAR
27. Lessons from the Master PETER MARSHALL
28. Saved RONALD JACOBOWITZ
29. Because It's There BOB RUSSELL
30. Landing a Butterfly CHUCK HANSON
31. Grace DAVID RUSSELL
32. Closing the Loop DOUG PEACOCK
VI… Farewell
33. The Grate LUKE RUSSELL
34. Que en Paz Descanse BERNARD L . FONTANA
CONTENTS
VII… Epilogue
Afterword: A Few Words about Ike
THOMAS BOWEN
Glossary
About the Contributors
Find what you're looking for...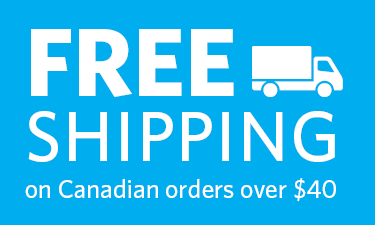 Publishers Represented
UBC Press is the Canadian agent for several international publishers. Visit our
Publishers Represented
page to learn more.