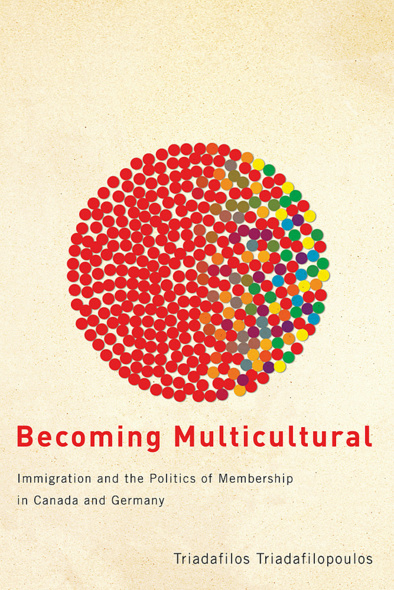 Becoming Multicultural
Immigration and the Politics of Membership in Canada and Germany
In a world of nation-states, international migration raises questions of membership: Should foreigners be admitted to the national space? If so, according to what criteria and for what ends? And should they and their children be granted citizenship? Canada and Germany's responses to these questions during the first half of the twentieth century consisted of discriminatory immigration and citizenship policies aimed at harnessing migration for economic ends while minimizing its costs. Yet, by the end of the century, the admission, settlement, and incorporation of previously excluded groups had transformed both countries into highly diverse multicultural societies.
Becoming Multicultural explains how this remarkable shift came about. Triadafilopoulos argues that world-historical events and epoch-defining processes -- including the Holocaust, decolonization, and the emergence of global human rights culture -- gave rise to a markedly different normative context after the Second World War. These changes in global norms made the maintenance of established membership regimes difficult to defend, opening the way for the liberalization of Canada and Germany's immigration and citizenship policies.
Combining sophisticated theoretical reflection and careful empirical analysis, this thought-provoking book sheds light on the dynamics of membership politics and policy making in contemporary liberal-democratic countries.
This book will be of interest to scholars of immigration, citizenship, multiculturalism, and national identity.
Awards
2013, Shortlisted - Donald Smiley Prize, Canadian Political Science Association
2014, Shortlisted - Prize in Comparative Politics, Canadian Political Science Association
Richly researched, concisely written, Becoming Multicultural deftly illuminates the ways global normative contexts, the choices of political leaders, and the impacts of political institutions have fostered surprising convergences, despite enduring differences, in the evolving civic policies of Canada and Germany. A major contribution to comparative scholarship on citizenship, immigration, and modern political development.
Triadafilopoulos's lucid comparative analysis of multiculturalism leads readers to the larger issue of the buffeting of the contemporary state system by evolving international norms -- a product of the end of colonialism, of globalization, and of the massive migration of peoples seeking better lives. By focusing on Canada and Germany, he brilliantly highlights the post-imperial dialectic between individual states and the normative basis of the international order.
In a surprising but very satisfying comparison of Canada and Germany, Triadafilopoulos expertly weaves an analysis of high-minded ideals with gritty politics to explain how anti-racism norms and human rights have mattered for immigration policy. A beautifully written account of the transformations in entry and membership over the twentieth century.
Dissecting the politics of membership in North America and Europe, Triadafilopoulos claims a theoretically sound and an empirically fascinating perspective for the comparative study of immigration. His timely book challenges established wisdom on trajectories of incorporation, enabling us to ask new questions about citizenship and belonging.
Triadafilos Triadafilopoulos is an assistant professor of political science at the University of Toronto, Scarborough.
1 Introduction
2 Building Walls, Bounding Nations
3 Between Two Worlds
4 Dismantling White Canada
5 Guest Workers into Germans
6 Conclusion
Notes
Bibliography
Index
Related Titles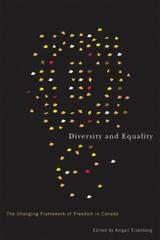 Diversity and Equality
The Changing Framework of Freedom in Canada
Edited by Avigail Eisenberg
A Family Matter
Citizenship, Conjugal Relationships, and Canadian Immigration Policy
‹
›
Find what you're looking for...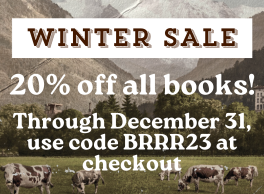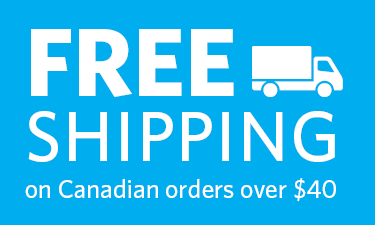 Stay Informed
Receive the latest UBC Press news, including events, catalogues, and announcements.
Publishers Represented
UBC Press is the Canadian agent for several international publishers. Visit our
Publishers Represented
page to learn more.