map, notes, bibliog., index
Becoming Tsimshian
The Social Life of Names
University of Washington Press
The Tsimshian people of coastal British Columbia use a system of hereditary name-titles in which names are treated as objects of inheritable wealth. Human agency and social status reside in names rather than in the individuals who hold these names, and the politics of succession associated with names and name-taking rituals have been, and continue to be, at the center of Tsimshian life.
Becoming Tsimshian examines the way in which names link members of a lineage to a past and to the places where that past unfolded. At traditional potlatch feasts, for example, collective social and symbolic behavior "gives the person to the name." Oral histories recounted at a potlatch describe the origins of the name, of the house lineage, and of the lineage's rights to territories, resources, and heraldic privileges. This ownership is renewed and recognized by successive generations, and the historical relationship to the land is remembered and recounted in the lineage's chronicles, or adawx.
In investigating the different dimensions of the Tsimshian naming system, Christopher F. Roth draws extensively on recent literature, archival reference, and elders in Tsimshian communities. Becoming Tsimshian, which covers important themes in linguistic and cultural anthropology and ethnic studies, will be of great value to scholars in Native American studies and Northwest Coast anthropology, as well as in linguistics.
Roth's work is an exemplar of both theory and ethnography that will rekindle the excitement and interest in this region, its society, and its culture. His book on Tsimshian names has a relevance for all anthropologists and scholars interested in contemporary theory and ethnography.
Roth provides a major new contribution to Tsimshian, Northwest, and personhood studies. His argument is persuasive and well written and is likely to appeal to a wide readership because it includes vivid examples.
This is an important work that combines extensive ethnographic fieldwork with sophisticated theoretical analysis of cultural, historical, and linguistic data. It will be valued by scholars of the region, as well as those interested in such issues as cultural continuity, naming practices, and traditional land tenure. It should be the new gold standard for Tsimshian studies.
Christopher F. Roth is a lecturer in anthropology at the University of Wisconsin, Milwaukee.

A Note on the Orthography

1. Introduction

2. Names as People

3. Names as Wealth

4. History and Structure in Tsimshian Lineage Consciousness

5. Decent, Continuity, and Identity under Colonialism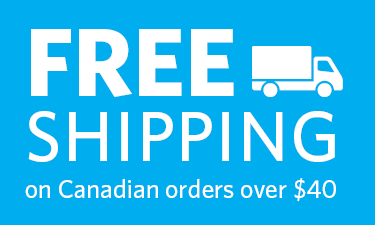 Find what you're looking for...
Publishers Represented
UBC Press is the Canadian agent for several international publishers. Visit our
Publishers Represented
page to learn more.