Behind the Walls
Inmates and Correctional Officers on the State of Canadian Prisons
"The good [correctional officers] are sociable. They can joke around with you, talk to you as a human. But then there are other staff that think that you're just ... an animal ... and they would prefer if you were just locked up and had nothing. I dread certain shifts coming on. I just, I despise them ... because it seems that they try their hardest to make hell for us in here." – Sentenced inmate and ex-gang member
Despite falling crime rates, more rights for inmates, and better training for correctional officers, Canada's prison population is on the rise, and outbreaks of prison violence continue to grab headlines. Applying Goffman's frame theory and drawing on interviews with inmates and correctional officers in federal and provincial institutions, Michael Weinrath assesses whether improvements over the past twenty-five years have truly led to "better corrections."
Behind the Walls offers an unprecedented look at life in contemporary prisons. Inmates and staff describe their transition to prison life and corrections work, and they explain how they frame or understand their role and how they relate to other inmates or correctional officers. They also provide commentaries on how a range of issues, developments, and institutional changes have affected their daily lives, including female correctional officers in male prisons, boundary violations by correctional officers, the introduction of behavioural programs, and the rise of prison gangs.
Weinrath's balanced assessment reveals that although Canadian prisons have seen improvements over the last few decades, they continue to be plagued by problems that prevent inmates from forging positive relationships among themselves and with correctional officers.
This book will be of interest to policy makers, activists, correctional staff, researchers, and students of criminology and corrections.
Behind the Walls brings to life issues facing the Canadian corrections system. Sure to spark critical debate, it is a must-read for scholars, policy makers, and correctional staff.
Michael Weinrath is a professor of criminal justice and director of the Justice Research Institute at the University of Winnipeg. Prior to earning a PhD, he spent fourteen years working in community and institutional corrections. He is co-author, with John Winterdyk, of Adult Corrections in Canada.
Introduction
1 Canadian Prisons and Their Problems
2 The Prisons and the Interviews
3 How Inmates Understand Their Role
4 How Inmates Relate to Others
5 How Corrections Officers Understand Their Role
6 Relations between Inmates and Officers
7 The Effect of Policy, Architecture, and Technology
8 Boundary Violations by Correctional Officers
9 The Effect of Programs
10 The Rise of Prison Gangs
Conclusion
Appendix: Interview Guide
Notes
Glossary: Correctional Terms and Inmate Argot
References; Index
Related Titles
Critical Criminology in Canada
New Voices, New Directions
Edited by Aaron Doyle and Dawn Moore
On the Outside
From Lengthy Imprisonment to Lasting Freedom
By Melissa Munn and Chris Bruckert
Four Unruly Women
Stories of Incarceration and Resistance from Canada's Most Notorious Prison
By Ted McCoy
Law and Neurodiversity
Youth with Autism and the Juvenile Justice Systems in Canada and the United States
By Dana Lee Baker, Laurie A. Drapela, and Whitney Littlefield
‹
›
Find what you're looking for...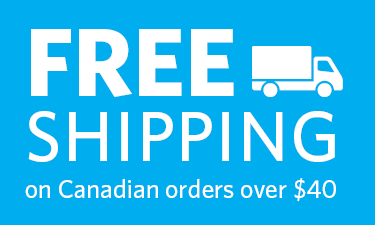 Stay Informed
Receive the latest UBC Press news, including events, catalogues, and announcements.
Publishers Represented
UBC Press is the Canadian agent for several international publishers. Visit our
Publishers Represented
page to learn more.