Being Again of One Mind
Oneida Women and the Struggle for Decolonization
Being Again of One Mind combines the narratives of Oneida women of various generations with a critical reading of feminist literature on nationalism to reveal that some Indigenous women view nationalism in the form of decolonization as a way to restore traditional gender balance and well-being to their own lives and communities.
By giving a voice to Oneida women's thoughts on tradition and nation, this book challenges feminist ideas about the masculine bias of Western theories of nation and about the dangers of nationalist movements that idealize women's so-called traditional role. Its unique blend of theory and narrative shows that the insights of mainstream feminism cannot be applied universally to all women or to societies with traditional forms of nation based on good relations between men and women. Contrary to theorists who present the concept of nation as a recent Western phenomenon, Lina Sunseri shows that the Six Nations had a long history of nation that preceded contact with Europeans and the transformation of gender roles that followed.
This alternative theory of gender and nation shows that Oneida women do not view nationalism and the embrace of tradition as threats but rather as a way for Indigenous women and men to be again of one mind.
This book will appeal to activists, community members, and students and scholars of Aboriginal studies, women's and gender studies, and sociology.
Sunseri's multi-layered critique of the Eurocentric secondary literature on nationalism is skillful, respectful and highly readable … a thoughtful study of Oneida nationalism from the perspective of Oneida women, Being Again of One Mind is relevant to a broad audience and will be of special value to those interested in nationalism, decolonization, Indigenous research methodologies, women and gender and Indigenous people.
Being Again of One Mind...delivers a viable and inspiring alterNative view on indigenous history, as well as gender and postcolonial studies. It is a welcome addition to anyone interested in understanding the complicated course of European and North American encounters from a First Nation/Oneida perspective.
It is with celebration that I embrace this work, as it is an acknowledgment that we can now carefully bring our Indigenous selves – selves that are gendered – to the practice of generating academic knowledge.
Sunseri provides a beautifully woven methodological framework that answers first to Oneida traditions and then to sociological or feminist ones. This is an important example for other scholars who wish to move beyond a critique of Western knowledge methodologies and into action.
Lina Sunseri, whose Longhouse name is Yeliwi:saks (Gathering Stories/Knowledge), from the Oneida Nation of the Thames, Turtle Clan, is an assistant professor of sociology at Brescia University College, an affiliate of the University of Western Ontario. She is also co-editor of Colonialism and Racism in Canada: Historical Traces and Contemporary Issues and Racism, Colonialism, and Indigeneity in Canada.
Foreword / Patricia A. Monture
Introduction
1 Theorizing Nations and Nationalisms: From Modernist to Indigenous
Perspectives
2 A History of the Oneida Nation: From Creation Story to the
Present
3 Struggles of Independence: From a Colonial Existence toward
a Decolonized Nation
4 Women, Nation, and National Identity: Oneida Women Standing
Up and Speaking about Matters of the Nation
5 Dreaming of a Free, Peaceful, Balanced Decolonized Nation:
Being Again of One Mind
6 Concluding Remarks
Notes
References
Index
Related Titles
Indigenous Women and Feminism
Politics, Activism, Culture
Edited by Cheryl Suzack, Shari M. Huhndorf, Jeanne Perreault and Jean Barman
Indigenous Encounters with Neoliberalism
Place, Women, and the Environment in Canada and Mexico
‹
›
Find what you're looking for...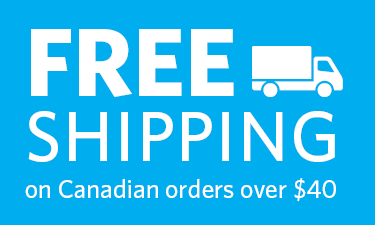 Publishers Represented
UBC Press is the Canadian agent for several international publishers. Visit our
Publishers Represented
page to learn more.