Between Therapists
The Processing of Transference/Countertransference Material
Jessica Kingsley Publishers
Arthur Robbins demonstrates how important countertransference reactions are as sources of information and understanding of patient/therapist interactions. For many therapists, forming supervisory/integration groups provides a means of articulating countertransference issues which allows for self-exploration, investigation and understanding. Robbins presents transcriptions of some of these group supervision sessions, which emphasize the mixture of cognitive and affective organization which the therapist is continually exploring with the patient. He examines the issues that are raised in each session, highlighting the difficulty for the therapist of maintaining objective emotional distance from the patient while remaining receptive, and the complex issue of how much of the therapist's own personality should be permitted to emerge during the therapeutic relationship. A special chapter addresses teh complex countertransference issues that specifically apply to creative art therapy.
Arthur Robbins EdD is Professor of Art Therapy at the Pratt Institute, and a Founding Director of the Institute of Expressive Analysis. He is on the board of directors of the National Psychological Association for Psychoanalysis and has been on the faculty for over thirty years. He is also a New York State licensed psychologist and a graduate certified psychoanalyst. His other books include A Multi-Modal Approach to Creative Art Therapy and Therapeutic Presence: Bridging Expression and Form.
Acknowledgments. Foreword. 1. Countertransference learning and the role of the professional analyst. GROUP ONE. 2. Don: Therapeutic collusion. 3. Julie: Cast in the role of the healer. 4. George: Homosexual anxiety. 5. Reiko: A mirroring stance flows into fusion. GROUP TWO. 6. Daisy: Greed and the therapist. 7. Daisy: Exploring the male element in the female therapist. 8. Janice: Expanding transitional space. 9. Janice: The therapist as whore. 10. Lenore: Rage as a screen for Oedipal guilt. 11. The Resonance of the Soul and Self in Artistic Therapeutic Expression. A farewell note. References. Index.
Find what you're looking for...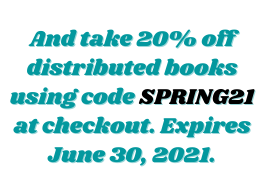 Publishers Represented
UBC Press is the Canadian agent for several international publishers. Visit our
Publishers Represented
page to learn more.