$31.95

Back Order
Ships in 4-6 weeks.
GO TO CART
Beyond Ethnicity
New Politics of Race in Hawai'i
University of Hawai'i Press
Written by scholars of various disciplines, the essays in this volume dig beneath the veneer of Hawai'i's myth as a melting pot paradise to uncover historical and complicated cross-racial dynamics. Race is not the primary paradigm through which Hawai'i is understood. Instead, ethnic difference is celebrated as a sign of multicultural globalism that designates Hawai'i as the crossroads of the Pacific. Racial inequality is disruptive to the tourist image of the islands. It ruptures the image of tolerance, diversity, and happiness upon which tourism, business, and so many other vested transnational interests in the islands are based. The contributors of this interdisciplinary volume reconsider Hawai'i as a model of ethnic and multiracial harmony through the lens of race in their analysis of historical events, group relations and individual experiences, and humor, among other focal points. Beyond Ethnicity examines the dynamics between race, ethnicity, and indigeneity to challenge the primacy of ethnicity and cultural practices for examining difference in Hawai'i while recognizing the significant role of settler colonialism. This original and thought-provoking volume reveals what a racial analysis illuminates about the current political configuration of the islands and, in doing so, challenges how we conceptualize race on the continent.
Recognizing the ways that Native Hawaiians or Kānaka Maoli are impacted by shifting, violent, and hierarchical colonial structures that include racial inequalities, the editors and contributors explore questions of personhood and citizenship through language, land, labor, and embodiment. By admitting to these tensions and ambivalences, the editors set the pace and tempo of powerfully argued essays that engage with the various ways that Kānaka Maoli and the influx of differentially racialized settlers continue to shift the social, political, and cultural terrains of the Hawaiian Islands over time.
An incisive introduction highlights how the deployment of an ethnicity framework reproduces problematic tropes of Hawai'i as a multicultural paradise and exemplar for race relations in the continental US. . . . This is an innovative collection that will be valuable to audiences within Hawaiian/Pacific Islander/Asian American studies as well as those interested in developing more intersectional analyses of social relations.
Camilla Fojas (Editor)
Camilla Fojas is associate professor in the Departments of Media Studies and American Studies at the University of Virginia.
Rudy P. Guevarra (Editor)
Rudy P. Guevarra Jr. is associate professor of Asian Pacific American studies in the School of Social Transformation at Arizona State University.
Nitasha Tamar Sharma (Editor)
Nitasha Tamar Sharma is associate professor of Asian American studies and African American studies at Northwestern University.

Find what you're looking for...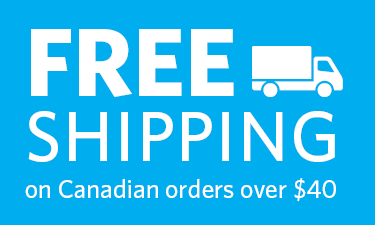 Publishers Represented
UBC Press is the Canadian agent for several international publishers. Visit our
Publishers Represented
page to learn more.