Beyond Testimony and Trauma
Oral History in the Aftermath of Mass Violence
When survivors of terrible events share their stories they risk becoming one-dimensional symbols of an historic event – usually tragic victims or unsung heroes. Too often, their testimony is understood singularly as an individual act of witness, ignoring the contexts in which these first-person accounts are invited, recorded, heard, and diffused. Nor is enough heard of their important place in social movements and within survivor communities themselves.
Beyond Testimony and Trauma considers other ways to engage with survivors and their accounts based on insights gained from long-term oral history projects in a variety of contexts, including factory closures, industrial injury, eugenics and forced sterilization, the Holocaust, genocide in Rwanda and Cambodia, Argentinian torture camps, the Yugoslav Wars, and Jewish emigration from the Maghreb.
The contributors, all innovators in the field of oral history, include Henry Greenspan who provides reflections from forty years of listening to Holocaust survivors as well as an insightful afterword. They demonstrate that – through deep listening, long-term relationship building, and collaborative research design – it is possible to move beyond the problematic aspects of "testimony" to shine light on the more nuanced lives of survivors of mass violence. In the process, they offer alternative approaches to the collection of oral history that will shake the foundations of current historiographical practice.
This book will be of interest to oral and public historians; researchers engaged in collaborative research (particularly community-university collaboration); teachers of research methods and ethics; specialists in Labour Studies, Holocaust, Genocide, Memory, and Refugee Studies; sociologists; and specialists on Quebec, Rwanda, Haiti, Bosnia-Herzegovina, Great Britain, and Argentina.
Beyond Testimony and Trauma makes a profound contribution to our understanding of the telling of stories of mass violence. It is provocative, timely, and extraordinarily valuable.
Steven High is Professor and Canada Research Chair in Oral History at Concordia University in Montreal. He co-directs the Centre for Oral History and Digital Storytelling and was principal investigator of the Montreal Life Stories Project, a community-university research alliance that recorded the life stories of Montrealers displaced by war, genocide, and other human rights violations. He is the author of a number of books including Oral History at the Crossroads: Sharing Life Stories of Survival and Displacement (2014) and the co-editor of Remembering Mass Violence: Oral History, New Media and Performance (2013).
Introduction
Part 1: The Political Work of Witness
1 The Ex-Disappeared in Post-Dictatorship Argentina: The Work of Testimony and Survivors at the Margins / Ari Gandsman
2 Pessimism of the Intellect, Optimism of the Will: Engaging with the "Testimony" of Injured Workers / Robert Storey
3 The Ethics of Learning from Rwandan Survivor Communities: Critical Reflexivity and the Politics of Knowledge Production in Genocide Education / Lisa Taylor, Umwali Sollange, and Marie-Jolie Rwigema
4 The Role of Oral History in Surviving a Eugenic Past / Robert A. Wilso
Part 2: Working with Survivors
5 From Testimony to Recounting: Reflections from Forty Years of Listening to Holocaust Survivors / Henry Greenspan
6 Collaborative Witnessing and Sharing Authority in Conversations with Holocaust Survivors / Carolyn Ellis and Jerry Rawicki
7 Sharing "A Big Kettle of Soup": Compassionate Listening with a Holocaust Survivor / Chris Patti
8 "Questions Are More Important than Answers": Creating Collaborative Workshop Spaces with Holocaust Survivor-Educators in Montreal / Anna Sheftel and Stacey Zembrzycki
9 On Tour with Mapping Memories: Sharing Refugee Youth Stories in Montreal Classrooms / Michele Luchs and Elizabeth Miller
Part 3: Acts of Composure and Framing
10 Economic Violence, Occupational Disability, and Death: Oral Narratives of the Impact of Asbestos-Related Diseases in Britain / Arthur McIvor
11 The Frames We Use: Narratives, Ethnicity, and the Problem of Multiple Identities in Post-Conflict Oral Histories (Bosnia-Herzegovina) / Catherine Baker
12 Memories of Departures: Stories of Jews from Muslim Lands in Montreal / Yolande Cohen, Martin Messika, and Sara Cohen Fournier
13 Finding Meaning in Oral History Sources through Storytelling and Religion / Marie A. Pelletier
Afterword / Henry Greenspan
Index
Related Titles
The Politics of Acknowledgement
Truth Commissions in Uganda and Haiti
According to Baba
A Collaborative Oral History of Sudbury's Ukrainian Community
Human Rights
The Commons and the Collective
By Laura Westra
Written as I Remember It
Teachings (Ɂəms tɑɁɑw) from the Life of a Sliammon Elder
By Elsie Paul, with Paige Raibmon and Harmony Johnson
Going Public
The Art of Participatory Practice
By Elizabeth Miller, Edward Little, and Steven High
The Deindustrialized World
Confronting Ruination in Postindustrial Places
Edited by Steven High, Lachlan MacKinnon, and Andrew Perchard
Power through Testimony
Reframing Residential Schools in the Age of Reconciliation
Edited by Brieg Capitaine and Karine Vanthuyne
Contact!Unload
Military Veterans, Trauma, and Research-Based Theatre
Edited by George Belliveau and Graham W. Lea
‹
›
Find what you're looking for...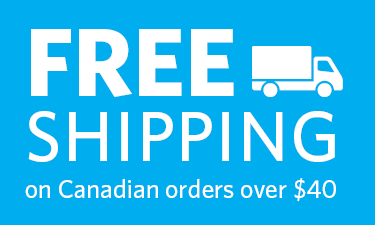 Stay Informed
Receive the latest UBC Press news, including events, catalogues, and announcements.
Publishers Represented
UBC Press is the Canadian agent for several international publishers. Visit our
Publishers Represented
page to learn more.