Birds of British Columbia, Volume 2
Nonpasserines - Diurnal Birds of Prey through Woodpeckers
This volume completes the nonpasserine species and contains accounts for the diurnal birds of prey through woodpeckers.
These books will tell amateurs the secrets that until now only scientists have known. (It) will become, without question, the most authoritative, comprehensive book ever written about the birds of BC. It is more like a bible than a book.
To me birds have always been an indication of the state of the natural regions of our planet – like the canary in the coal mine phenomenon. If more people paid attention to the detail of the state of our bird life, we would be much more likely to show wisdom and stewardship towards our environment. The work in this book provides an excellent benchmark which should contribute to the welfare of British Columbia.
R. Wayne Campbell Senior Research Scientist (Retired) British Columbia Wildlife Branch Director, WBT Wildlife Data Centre Wild Bird Trust of British Columbia Neil K. Dawe Senior Wildlife Technician Canadian Wildlife Service Ian McTaggart-Cowan Dean Emeritus (Graduate Studies) University of British Columbia John M. Cooper Wildlife Biologist Manning, Cooper and Associates Gary W. Kaiser Marine Bird Ecologist (Retired) Canadian Wildlife Service Andrew C. Stewart Wildlife Habitat Specialist British Columbia Resources Inventory Branch Michael C.E. McNall Ornithology Collections Manager Royal British Columbia Museum
Introduction
Species
Accounts
Checklist of B.C. Birds
Regular Species
Falconiformes
Cathartidae: American Vultures
Accipitridae: Osprey, Eagles, Hawks, and Allies
Falconidae: Falcons
Galliformes
Phasianidae: Partridges, Grouse, Turkeys, and Quail
Gruiformes
Rallidae: Rails and Coots
Gruidae: Cranes
Charadriiformes
Charadriidae: Plovers
Haematopodidae: Oystercatchers
Recurvirostridae: Stilts and Avocets
Scolopacidae: Sandpipers, Phalaropes, and Allies
Laridae: Jaegers, Skuas, Gulls and Terns
Alcidae: Auks, Murres, and Puffins
Columbiformes
Columbidae: Pigeons and Doves
Cuculiformes
Cuclidae: Cuckoos
Strigiformes
Tytonidae: Barn Owls
Strigidae: Typical Owls
Caprimulgiformes
Caprimulgidae: Goatsuckers
Apodiformes
Apodidae: Swifts
Trochilidae: Hummingbirds
Coraciiformes
Alcedinidae: Kingfishers
Piciformes
Picidae: Woodpeckers
Casual, Accidental, Extirpated, and Extinct Species
Hypothetical Species
Appendices
References Cited
Addenda
Index
About the Authors
Find what you're looking for...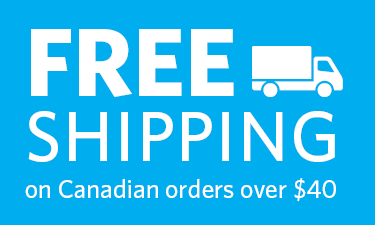 Publishers Represented
UBC Press is the Canadian agent for several international publishers. Visit our
Publishers Represented
page to learn more.