Black or Right
Anti/Racist Campus Rhetorics
Utah State University Press
Black or Right: Anti/Racist Campus Rhetorics explores notions of Blackness in white institutional—particularly educational—spaces. In it, Louis M. Maraj theorizes how Black identity operates with/against ideas of difference in the age of #BlackLivesMatter. Centering Blackness in frameworks for antiracist agency through interdisciplinary Black feminist lenses, Black or Right asks how those racially signifying "diversity" in US higher education (and beyond) make meaning in the everyday.
 
Offering four Black rhetorics as antiracist means for rhetorical reclamation—autoethnography, hashtagging, inter(con)textual reading, and reconceptualized disruption—the book uses Black feminist relationality via an African indigenous approach. Maraj examines fluid, quotidian ways Black folk engage anti/racism at historically white institutions in the United States in response to violent campus spaces, educational structures, protest movements, and policy practice. Black or Right's experimental, creative style strives to undiscipline knowledge from academic confinement. Exercising different vantage points in each chapter—autoethnographer, digital media scholar/pedagogue, cultural rhetorician, and critical discourse analyst—Maraj challenges readers to ecologically understand shifting, multiple meanings of Blackness in knowledge-making. Black or Right's expressive form, organization, narratives, and poetics intimately interweave with its argument that Black folk must continuously invent "otherwise" in reiterative escape from oppressive white spaces.
 
In centering Black experiences, Black theory, and diasporic Blackness, Black or Right mobilizes generative approaches to destabilizing institutional whiteness, as opposed to reparative attempts to "fix racism," which often paradoxically center whiteness. It will be of interest to both academic and general readers and significant for specialists in cultural rhetorics, Black studies, and critical theory.
 
'Maraj's Black Theoretical Sophistication takes my breath away. Too often, Black critical theory in the field is muted or outrightly dismissed. I salute Maraj for his decolonial refusal of these racialized writing practices. Black or Right is exactly what we need right now. The timing, theoretical lens, and prophetic wisdom are divine.'
—Carmen Kynard, author of Vernacular Insurrections

'Maraj offers a not often heard from and unique voice within Black studies. He is the very person, his background and experiences, to write this book to push us along. The range of topics are uniquely and, in fact, brilliantly conceptualized.'
—Vershawn Ashanti Young, author of Your Average Nigga

'Louis Maraj'sBlack or Right is courageously ambitious, putting rhetoric and communications studies into direct conversation with theoretical black studies, gender studies, discourse analysis, and digital media theory in a way that achieves cross-fertilization and opens up new vistas of scholarship.'
—R. A. Judy, author of Sentient Flesh

'The book is a thoughtful and engaged meditation on race, place, and identity within and across academic institutions, as well as digital activist communities. It asks us to pay closer attention to the way our campuses maintain some of the same troubling social practices that we too often and too carelessly assume are comfortably distant from academic life.'
—David Green, Howard University
A native of Trinidad and Tobago, Louis M. Maraj is assistant professor of English in the Composition Program at the University of Pittsburgh and cofounder of Digital Black Lit and Composition (DBLAC), a mentorship network of Black graduate students in fields studying language. He has received a Conference on College Composition and Communication Scholars for the Dream Award, the Arthur Rense Prize from the Academy of American Poets, and various institutional honors for teaching and digital media projects. Maraj's work can be found in Precarious Rhetorics, Prose Studies, and Women's Studies in Communication.
Find what you're looking for...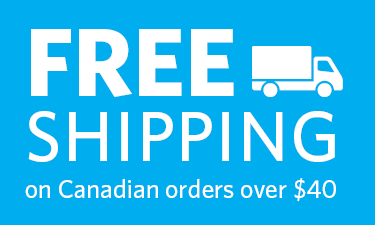 Publishers Represented
UBC Press is the Canadian agent for several international publishers. Visit our
Publishers Represented
page to learn more.