191 color plates, 115 b/w figures
Blanket Weaving in the Southwest
The University of Arizona Press
Exquisite blankets, sarapes and ponchos handwoven by southwestern peoples are admired throughout the world. Despite many popularized accounts, serious gaps have existed in our understanding of these textiles—gaps that one man devoted years of scholarly attention to address. During much of his career, anthropologist Joe Ben Wheat (1916-1997) earned a reputation as a preeminent authority on southwestern and plains prehistory. Beginning in 1972, he turned his scientific methods and considerable talents to historical questions as well. He visited dozens of museums to study thousands of nineteenth-century textiles, oversaw chemical tests of dyes from hundreds of yarns, and sought out obscure archives to research the material and documentary basis for textile development. His goal was to establish a key for southwestern textile identification based on the traits that distinguish the Pueblo, Navajo, and Spanish American blanket weaving traditions—and thereby provide a better way of identifying and dating pieces of unknown origin.
Wheat's years of research resulted in a masterful classification scheme for southwestern textiles—and a book that establishes an essential baseline for understanding craft production. Nearly completed before Wheat's death, Blanket Weaving in the Southwest describes the evolution of southwestern textiles from the early historic period to the late nineteenth century, establishes a revised chronology for its development, and traces significant changes in materials, techniques, and designs. Wheat first relates what Spanish observers learned about the state of native weaving in the region—a historical review that reveals the impact of new technologies and economies on a traditional craft. Subsequent chapters deal with fibers, yarns, dyes, and fabric structures—including an unprecedented examination of the nature, variety, and origins of bayeta yarns—and with tools, weaves, and finishing techniques.
A final chapter, constructed by editor Ann Hedlund from Wheat's notes, provides clues to his evolving ideas about the development of textile design. Hedlund—herself a respected textile scholar and a protégée of Wheat's—is uniquely qualified to interpret the many notes he left behind and brings her own understanding of weaving to every facet of the text. She has ensured that Wheat's research is applicable to the needs of scholars, collectors, and general readers alike. Throughout the text, Wheat discusses and evaluates the distinct traits of the three textile traditions. More than 200 photos demonstrate these features, including 191 color plates depicting a vast array of chief blankets, shoulder blankets, ponchos, sarapes, diyugi, mantas, and dresses from museum collections nationwide. In addition, dozens of line drawings demonstrate the fine points of technique concerning weaves, edge finishes, and corner tassels. Through his groundbreaking and painstaking research, Wheat created a new view of southwestern textile history that goes beyond any other book on the subject. Blanket Weaving in the Southwest addresses a host of unresolved issues in textile research and provides critical tools for resolving them. It is an essential resource for anyone who appreciates the intricacy of these outstanding creations.
Joe Ben Wheat became the first Curator of Anthropology at the University of Colorado Museum in Boulder in 1953, where he remained until retirement as Curator Emeritus in 1986. Wheat lectured widely and became known as the leading expert on southwestern textile history as well as an internationally recognized archaeologist. Segments of his work have been published in preliminary articles, but the majority of his ethnohistorical textile research has remained unpublished until now.
Find what you're looking for...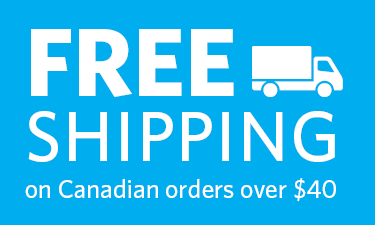 Publishers Represented
UBC Press is the Canadian agent for several international publishers. Visit our
Publishers Represented
page to learn more.