$55.95

Back Order
Ships in 4-6 weeks.
GO TO CART
Border Confluences
Borderland Narratives from the Mexican War to the Present
The University of Arizona Press
Writers focusing on the U.S.-Mexico border are keen observers of cultural interaction, and their work offers a key to understanding the region and its most important issues. For more than 150 years, novelists from both the United States and Mexico have spun stories about the borderlands in which characters react to cultural differences in the region, and this has become a dominant theme in border fiction. Authors such as Helen Hunt Jackson, Carlos Fuentes, Cormac McCarthy, and Leslie Marmon Silko have not only created important literature; in so doing, they have also helped define the border. Writers who are drawn to the borderlands owe the narrative power of their work to compelling relationships between literary constructions of space and artistic expressions of cultural encounter. Rosemary King now offers a new way of understanding the conflicts these writers portray by analyzing their representations of geography and genre. Border Confluences examines how the theme of cultural difference influences the ways that writers construct narrative space and the ways their characters negotiate those spaces, from domestic sphere to national territory, public school to utopia. King shows how fictional characters' various responses to cultural encounters—adapting, resisting, challenging, sympathizing—depend on the artistic rendering of spaces and places around them, and she examines the connection between writers' evocation of place and the presence of cultural interaction along the border as expressed in novels written since the mid-nineteenth century. Drawing on historical romances, Hispanic coming-of-age novels, travel narratives, and utopian literature, King offers plot summaries of such key works as Ramona, All the Pretty Horses, and Almanac of the Dead as she analyzes representations of both the spaces in which characters function and the places they inhabit relative to the border. Border Confluences is a provocative study that offers insight into the ways words and space combine and recombine over time to create representations of the borderlands as a site where places and cultures continue to generate powerful narrative. Through it, scholars and students in such disciplines as ethnic studies, sociology, and women's studies will find that novels centered on the border are not merely works of literature but also keys to understanding the region and its most important issues.
"Border Confluences has a clear focus and organization, and her conclusions will provide those interested in border literature with significant issues for discussion and argument"—Southwestern Historical Quarterly"Border Confluences ought to enrich the questions historians ask as they increasingly turn their attention to the ways Borderlands people conceived of themselves and their neighbors." —New Mexico Historical Review
Rosemary A. King is an officer in the United States Air Force and has taught English at the Air Force Academy. She is currently stationed at the Pentagon. She is a contributing author to the volume The Legacy of the Mexican and Spanish-American Wars: Legal, Literary, and Historical Perspectives, edited by Gary D. Keller and Cordelia Candelaria.
Find what you're looking for...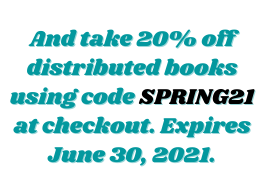 Publishers Represented
UBC Press is the Canadian agent for several international publishers. Visit our
Publishers Represented
page to learn more.