Border Policing
A History of Enforcement and Evasion in North America
University of Texas Press
An interdisciplinary group of borderlands scholars provide the first expansive comparative history of the way North American borders have been policed—and transgressed—over the past two centuries.

An extensive history examining how North American nations have tried (and often failed) to police their borders, Border Policing presents diverse scholarly perspectives on attempts to regulate people and goods at borders, as well as on the ways that individuals and communities have navigated, contested, and evaded such regulation.
The contributors explore these power dynamics though a series of case studies on subjects ranging from competing allegiances at the northeastern border during the War of 1812 to struggles over Indian sovereignty and from the effects of the Mexican Revolution to the experiences of smugglers along the Rio Grande during Prohibition. Later chapters stretch into the twenty-first century and consider immigration enforcement, drug trafficking, and representations of border policing in reality television. Together, the contributors explore the powerful ways in which federal authorities impose political agendas on borderlands and how local border residents and regions interact with, and push back against, such agendas. With its rich mix of political, legal, social, and cultural history, this collection provides new insights into the distinct realities that have shaped the international borders of North America.
[Border Policing] is an excellent updated introduction to borderlands studies of the region. Readers will find that the authors, based primarily in the discipline of history, make the volume accessible to academic and nonacademic audiences alike as they deftly connect the themes over time...The contributions of this volume are timely.
An intelligent and engaging collection of mostly historical scholarship on the often nettlesome challenges arising along the two international borders that trisect North America...despite this volume's geographic, topical, and chronological range, the essays in Border Policing work together nicely...Borderlands scholars across disciplinary boundaries will find this volume rewarding.
A volume such as this one could not be more timely...One cannot read through the fine essays in this collection without encountering fascinating historical examples of contemporary border realities and follies. Everything old is indeed new again along the nation's frontiers...Highly recommended.
Border Policing is an important collection of scholarship. Its most exciting and innovative sections center on Indigenous sovereignty, settler colonialism, and colonial border policies. Cohesively, this volume demonstrates that borders have historically been both permeable and policed.
The framing of 'crisis' has been a recurring feature of border policing in U.S. history since at least the early nineteenth century. This much is deftly and effectively argued in [Border Policing]...the book aptly shows the partial, incomplete, and contingent nature of border policing itself...Scholars of Texas history would do well to engage this book for its range of case studies grappling with, among other things, transborder political collaboration (chapter 2), the policing of Mexican identity (chapter 4), vigilantism (chapter 7), peyotism (chapter 8), and the policing of smuggling and gender roles (chapter 9).
Border Policing is...one of the best of a small but growing number of anthologies that put the histories of US-Mexico and US-Canada borderlands in conversation...this is an exceptionally well-organized and thoughtfully arranged anthology. Every essay can be grouped with at least two or three others either thematically, chronologically, or geographically, which makes it an excellent teaching resource for courses about nationalism, borderlands, or policing. The amount of fresh scholarship and interpretations means this collection is also pushing the field forward in distinct ways.
Border Policing presents the story of border control from the perspective of the borderlands. The authors offer rigorous and insightful contributions on 'the experiences of borderlands residents.' … This focus brings to light important experiences too-long hidden and ignored.
[Border Policing] is important, if for no other reason than our need to know more about how these borders became the complex, contentious zones they are today...The empirical richness of the case studies is impressive...the volume is a great resource for scholars and students of borders and security issues alike.
Temporally and spatially expansive...Border Policing is an impressive collection of essays on enforcement and invasion in the North American borderlands.
This is a truly fascinating collection and a terrific contribution to borderland studies in general and the study of border policing in particular. Though there is a considerable literature on US-Mexico border policing and a smaller literature on US-Canada border policing, only a handful of studies have attempted to bring them together. Border Policing provides a much-needed corrective.
Border Policing offers an insightful look at the regulation of the movement of people and goods across national divides. Together, the essays assembled by Holly Karibo and George Díaz offer a connective approach to the US-Mexico, US-Canada, and Indigenous borderlands, as well as the differing regions within. Spanning the early nineteenth century to the present, this collection of case studies looks to the past to understand contemporary approaches to border enforcement and the development of an intensified security apparatus. It also examines the ways in which border peoples have contested policies of enforcement. This anthology is a valuable and timely contribution to borderland studies.
Holly M. Karibo is an associate professor of history at Oklahoma State University. She is the author of the award-winning book Sin City North: Sex, Drugs, and Citizenship in the Detroit-Windsor Borderland.
George T. Díaz is an associate professor of history at the University of Texas Rio Grande Valley and the author of the award-winning book Border Contraband: A History of Smuggling across the Rio Grande.
Abbreviations
Foreword (Elaine Carey and Andrae Marak)
Introduction (Holly M. Karibo and George T. Díaz)
Part I: Emerging Borders: Policing Boundaries in the Nineteenth Century

1. Defining the Acceptable Bounds of Deception: Policing the Prize Game in the Northeastern Borderlands, 1812–1815 (Edward J. Martin)
2. Dominance in an Imagined Border: Santos Benavides's and Santiago Vidaurri's Policing of the Rio Grande (Luis Alberto García)
3. A Border without Guards: First Nations and the Enforcement of National Space (Benjamin Hoy)

Part II: Solidifying States, Testing Boundaries

4. To Protect and Police: Mexican Consuls in the American Borderlands at the Turn of the Twentieth Century (María de Jesús Duarte)
5. Enforcing US Immigration Laws at the US-Canada Border, 1891–1940: The View from Detroit (Thomas A. Klug)
6. The Roots of the Border Patrol: Line Riders and the Bureaucratization of US-Mexican Border Policing, 1894–1924 (James Dupree)
7. Home Guard: State-Sponsored Vigilantism and Violence in the Texas-Mexico Borderlands (Miguel A. Levario)

Part III: Building and Resisting a Prohibition Apparatus

8. Policing Peyote Country in the Early Twentieth Century (Lisa D. Barnett)
9. Skirting the Law: Female Liquor Smugglers and Sellers and Policing through Prohibition along the Rio Grande (Carolina Monsiváis)
10. Building a Villain/Hero Binary: Public Rhetoric, Smuggling, and Enforcement in the Postwar Borderlands (Holly M. Karibo)

Part IV: Expanding State Authority and Its Challenges

11. Diversity and the Border Patrol: Race and Gender in Immigration Enforcement along the US-Mexico Border (Jensen Branscombe)
12. Refusing Borders: Haudenosaunee Resistance, Tobacco, and Settler-Colonial Borderlands (Devin Clancy and Tyler Chartrand)
13. Border Surge: Drug Trafficking and Escalating Police Power on the Rio Grande (Santiago Ivan Guerra)
14. Bordering Reality: Dramatizing Policing the North American Borderlands in Reality Television (Anita Huizar-Hernández)

Afterword: Within and Without Borders (Karl Jacoby)
Acknowledgments
Notes
Contributors
Index
Related Titles
Reverberations of Racial Violence
Critical Reflections on the History of the Border
Edited by Sonia Hernández and John Morán González
Borderlands Curanderos
The Worlds of Santa Teresa Urrea and Don Pedrito Jaramillo
Downtown Juárez
Underworlds of Violence and Abuse
‹
›
Find what you're looking for...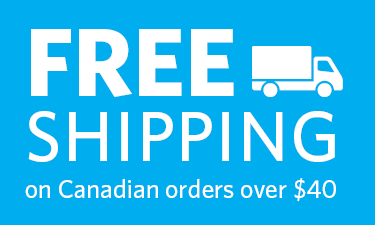 Stay Informed
Receive the latest UBC Press news, including events, catalogues, and announcements.
Publishers Represented
UBC Press is the Canadian agent for several international publishers. Visit our
Publishers Represented
page to learn more.